From the arguably leftfield choice of sheep's testicles and crocodile to a fail-safe roast dinner with all the trimmings, top chefs have revealed the dishes they would cook if they were contestants on the cooking show Come Dine with Me.
Sure, we've largely tuned in to the Channel 4 show over the past decade to watch contestants melt down, snakes poo on tables and cats try to sabotage their owners.
But we sometimes pay attention to the, er, inventive food – most notably the contestant from Hertfordshire who pushed the boundaries of what is edible with a lasagne-style dish made using chicken soup layered with crisps and cheese.
Luckily for the guests of the dinner parties thrown by the chefs below, they're in safe hands.
Hari Ghotra is an Indian chef who works at Tamarind of Mayfair, London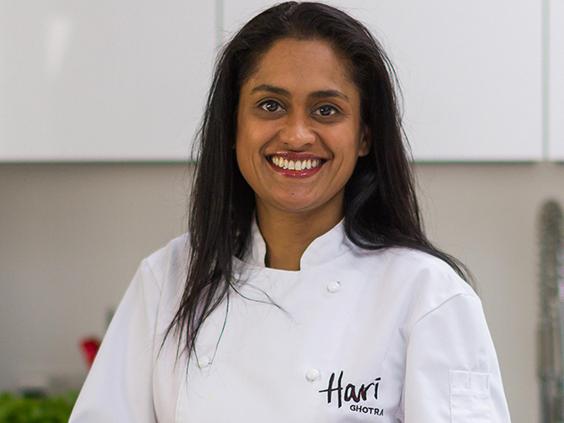 To start I'd make a fish platter with salmon, monk, cod and prawns in a few different marinades, Ajwain (carom seeds), tandoori, mint and coriander and prawn pakora with tangy spiced chutneys.
Daniel Fletcher, head chef at Fenchurch Restaurant, in Sky Garden, London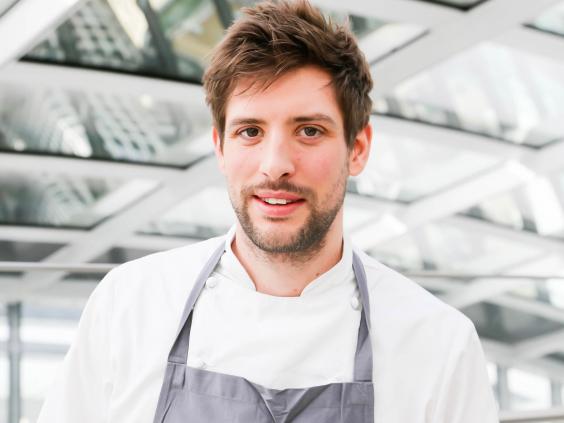 The starter would be a vibrant caprese, with best quality beef tomatoes, the freshest burrata and a bit of basil on top. For main course,I'd make beef Wellington. It's a total showstopper when it's done right, and so delicious too.
For dessert I would use some of my favourite flavours from Fenchurch's summer menu and make a strawberry, sheep's yogurt and lemon verbena tart, keeping it light after a beautifully rich main course.
Valentine Warner, chef and food writer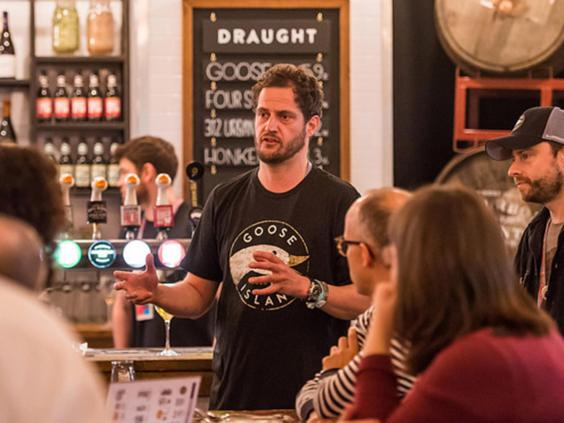 I'd leave them with a nice stew and buttered bread to argue over. Then I'd climb out the kitchen window and go to the pub.
Helena Poulakka is the executive chef at London's Nordic-French restaurant Aster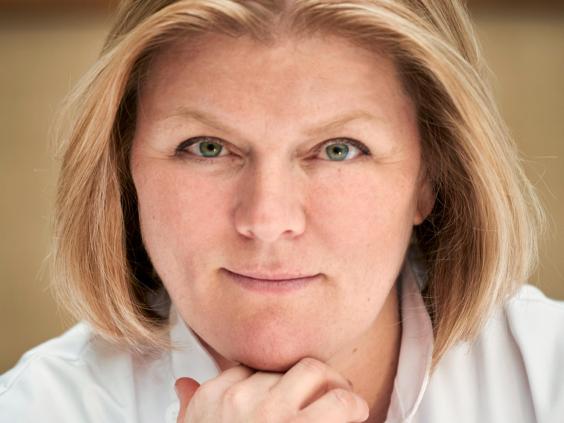 Scallops with a champagne sauce, game pithier, then a chocolate soufflé with liquorice ice cream.
Simon Rogan is the former head chef of Claridge's, and founder of Roganic in London and Rogan & Co in Cumbria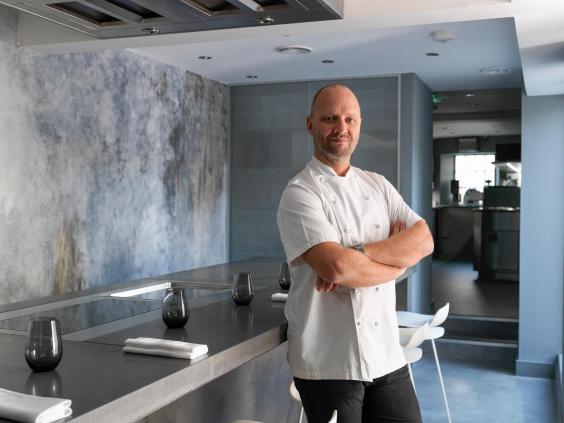 I would have to say a roast dinner with all the trimmings, because no one can resist a roast!
Shrimoyee Chakraborty is the owner of the Calcutta Street Bengali restaurant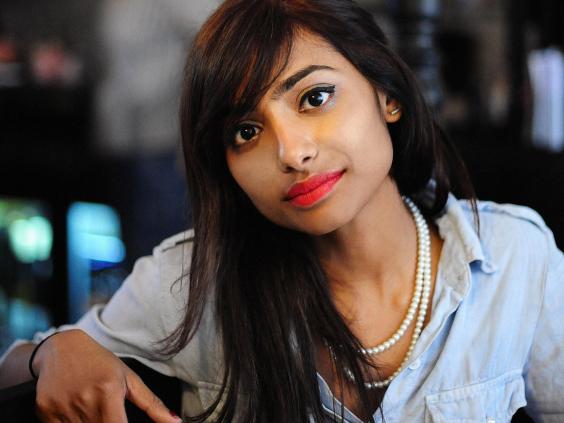 I would start with moreish coriander and poppy seed fritters, and chicken tengri kebab with mint chutney. Then I would serve kosha mangsho, which is our most popular dish at the restaurant. It's lamb, cooked on the bone for four hours so it becomes rich and really tender. It's the Bengali answer to the British Sunday roast.
Then to finish I would make a mishti aam doi, which is a baked mango and cardamom yoghurt. At Calcutta Street we add a torched sugar crust, like a crème brûlée, and serve with fresh mango. It's my favourite twist.
Joey O'Hare, 2015 MasterChef the Professional contestant and Young British Foodie nominee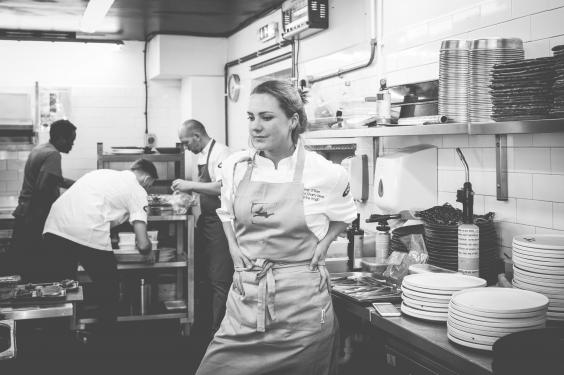 To start I'd serve a selection of ferments and pickles with fresh sourdough and homemade labneh  – I call it 'farmer's market mezze'. it's ideal for entertaining as it's prepared well in advance. Then I'd serve a charred carrot main course with cultured hummus. It's a dish I've served at recent pop-ups which has gone down very well. And then a big green salad for the table. Pudding would be my signature Hare on the Hill cheesecake, and cherries and chocolates with coffee as the cheesecakes are only little.
Tilesh Chudasama, founder and chef at London's Indian street food restaurant Chai Naasto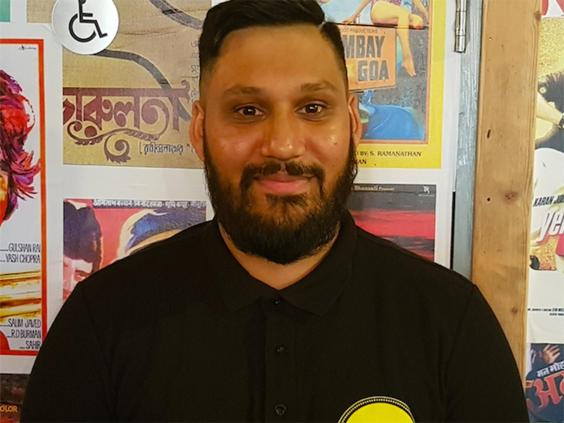 I would start off street-style with something like chowk crispy kale chaat. It's packed with flavour yet light and refreshing. It's beautiful without being too time-consuming. I'd follow that with a cheeky (but impressive) fish course. Scallops with cauliflower purée, drizzled with tamarind chutney.
For the main event, it would have to be a thali, very traditional but superbly eclectic. Rice, daal, vegetables, a chicken curry, grilled paneer, pickled salad, raita, roti and a selection of chutneys. And for the big finale, the feather in my cap: the icing on the cake would be a wickedly naughty dirty chai tiramisu.
Richard Bainbridge, chef and proprietor of British restaurant Benedicts in Norwich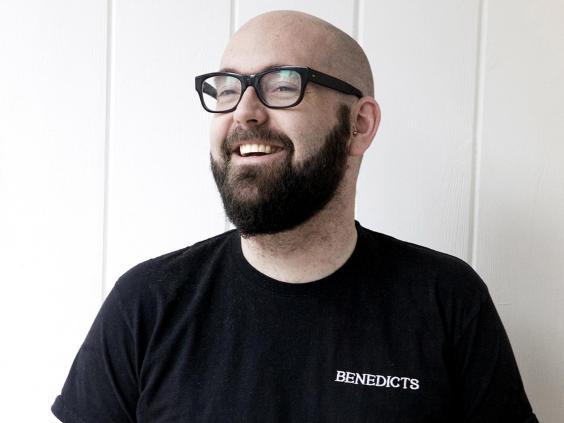 I'd serve a prawn cocktail to start, followed by roast chicken with all the trimmings and an ice cream sundae.
Lee Skeet runs a self-titled pop-up restaurant. He is based in Cornwall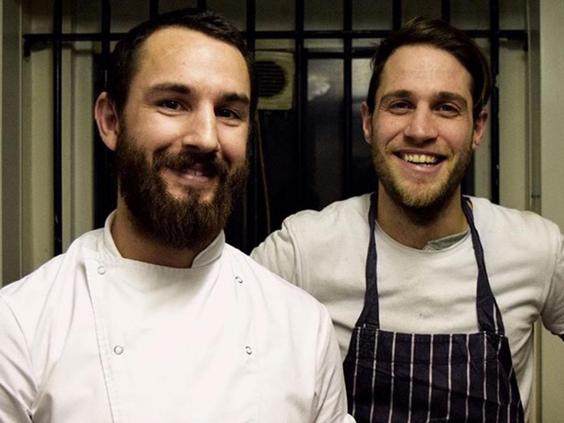 I'd just do a nice barbecue. I've never seen that on there. Maybe some mackerel and oysters grilled with bone marrow and parsley to start, a whole turbot to share for mains, and some strawberries with herb granita to finish.
Ani Arora, the head chef at Nirvana Kitchen, an Asian fusion restaurant in London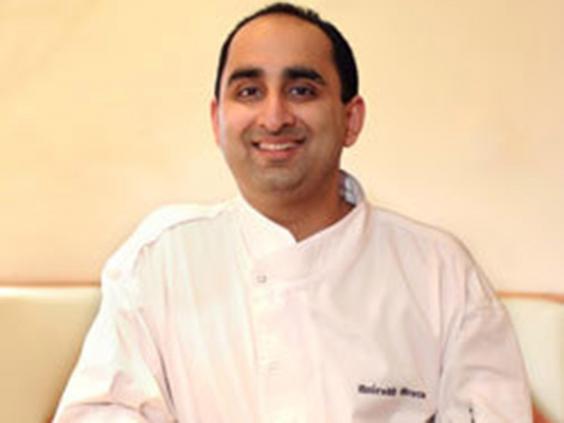 I'd serve my guests spicy lamb cutlets and tamarind glazed Chilean sea bass.
Dan Doherty, chef director of Duck & Waffle and Duck & Waffle Local, which specialises in British cuisine with continental European influences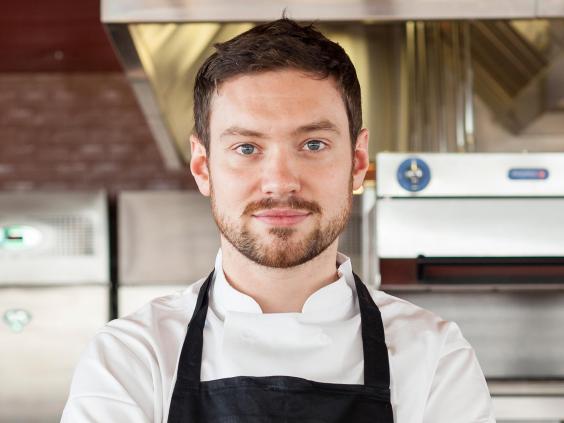 Just to wind people up and challenge them a bit, I'd do things like sheep's testicles to start then a crocodile pie for mains. Just to mess with their heads.
If I had to take it seriously I'd make some middle eastern meze to start, followed by a slow cooked lamb shoulder and a cheesecake to finish.
Eric Guignard, the head chef at The French Table in Surbiton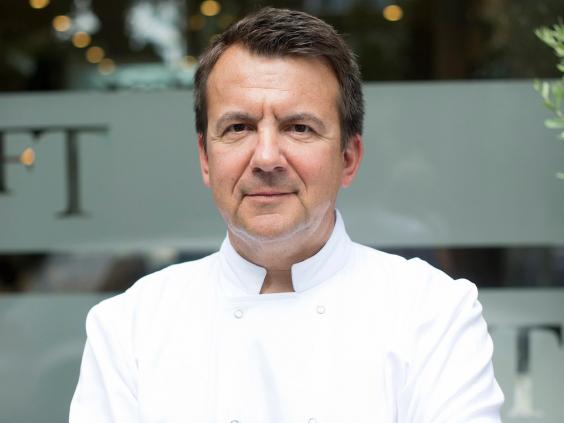 I think I'd go quite classic and do a confit duck dish with orange sauce.
​Andrew Dargue, the head chef of vegetarian restaurant Vanilla Black in London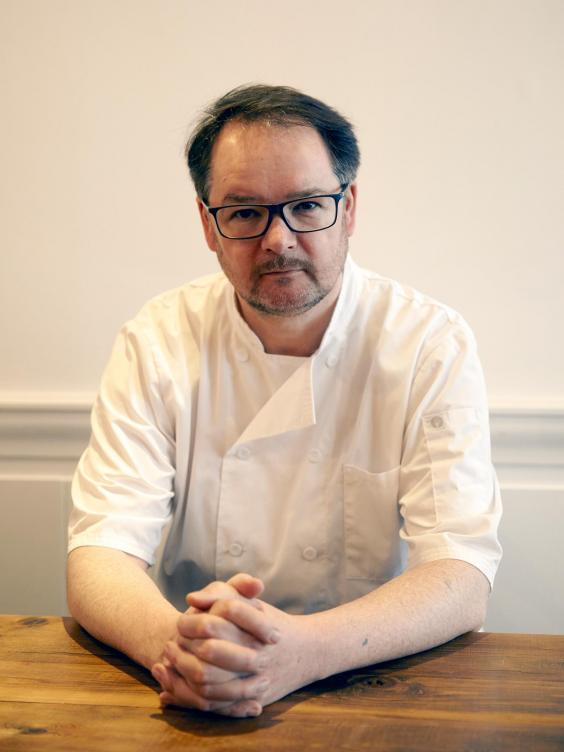 I would have to have fun with this. Nut loaf for starter, stuffed peppers for mains and lemon sorbet for dessert.