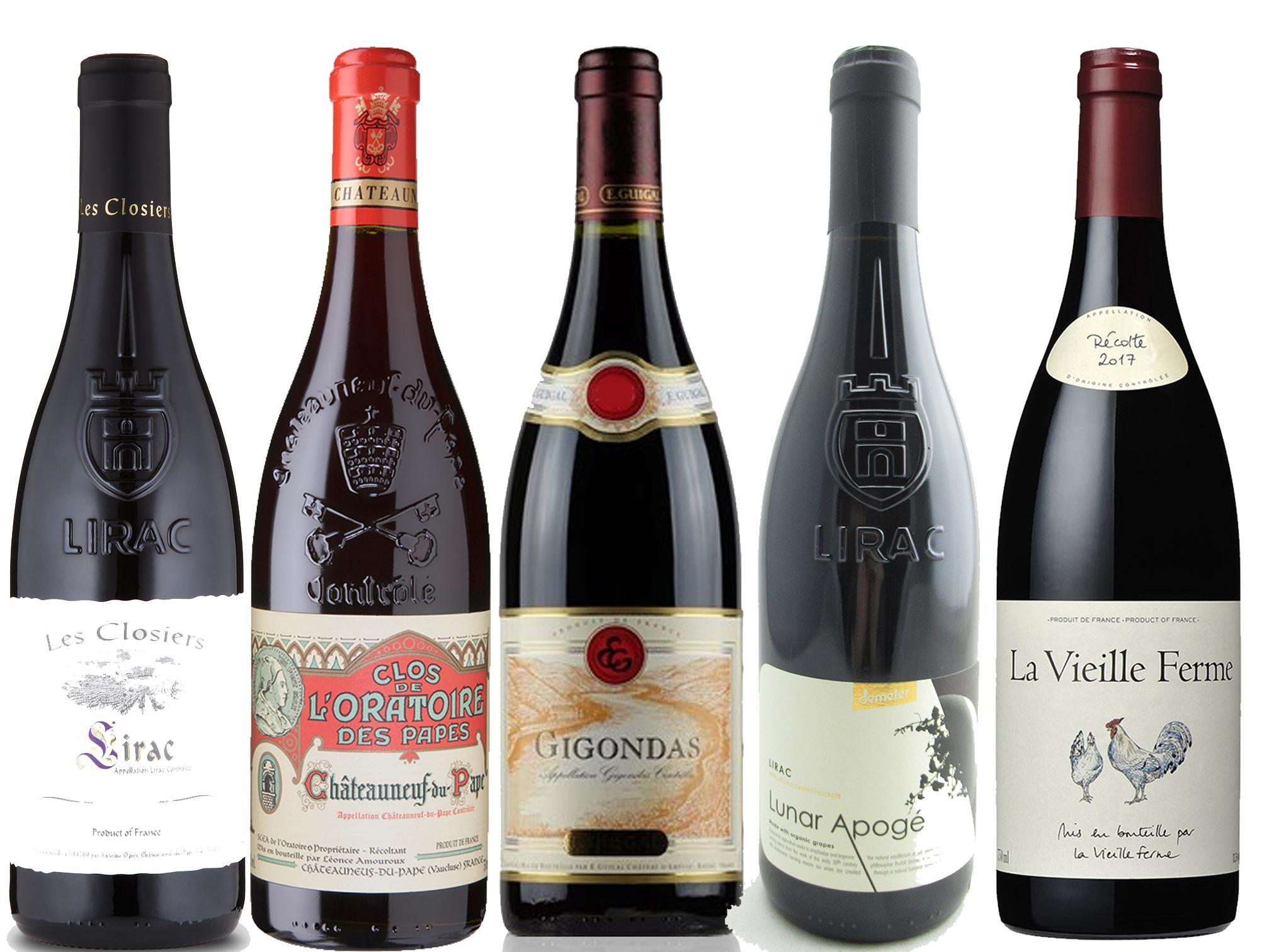 The Rhone Valley runs down the centre of France stretching from Lyon in the north to Carmarque, Marseille and the Mediterranean in the south.
To the west are the mountains on the Ardeche and the Central Massif and to the east, the Alps, the Luberon and the mighty Mont Ventoux. In the summer, in the south, it is baking hot, with the sometimes cold and strong Mistral wind sweeping down the valley just to confuse tourists and winemakers alike.
In between, on the alluvial plains and on the slopes and valleys either side, amid ancient towns and cities are some of the greatest and most powerful red wines in France – legendary names such as Crozes Hermitage and Chateauneuf du Pape: big, dark, intense and powerful wines where notes of leather and tobacco match big dark-fruit flavours and supple tannins.
We'll tell you what's true. You can form your own view.
From
15p
€0.18
$0.18
USD 0.27
a day, more exclusives, analysis and extras.
Grenache, syrah and mouvedre are the dominant grapes, although up to 17 are permitted in some appellations. But here is it is not just the blending of grapes, but the blending of terroirs that obsesses winemakers, with beguiling combinations of limestone rocks, sandstones and the famous "galet rouges" – the large pebbles that cover the ground and protect the soil from hot and cold.
So, in the final part of our own three-week vinous Tour de France, here is just a small selection of some of the wines from the southern part of this vast area. In what can seem a bewildering array of appellations, domaines and village crus, it is sometimes best to look for wines from the big names: Chapoutier, Perrins and Guigal, as a reliable indicator of quality.
Firstly though, the name most familiar to UK consumers will be that of the Cotes du Rhone appellation, which, though usually signalling a certain standard, will not be attached to wines of great individual character. A good bet is the currently on offer Chapoutier Cotes Du Rhone Villages (£7.00, normally £9.00, until 29 July, tesco.com), a juicy, user-friendly, all purpose red, ideal for pasta. Another easy-drinker from the Perrins concern which otherwise makes seriously top-end wines at Chateau de Beaucastel (and which makes the Chateau Miravel rose for Angelina Jolie and Brad Pitt, recommended a couple of weeks ago) is the La Vieille Ferme Rouge (£8.79 waitrose.com), a spicy, earthy, syrah/grenach blend from the Cotes du Ventoux on the slopes of the famous mountain, that is just fabulous value.
Moving up a grade and away from more generic wines, a Cotes du Rhone label bearing a named village in the southern region will give greater quality – there are 21 in all. The Arc du Rhone Cotes du Rhone Villages Cairanne 2015 (£12.99 virginwines.co.uk) is from a commune in the Vacluse, on the eastern side of the Rhone, which was given advancement to "cru" status in 2016 after this wine was made, reflecting the increasing quality of its wines. You will find considerable power and opulence behind the very forward black fruits. Unquestionably a wine for big roast meats.
From the newest to the oldest of the 17 Rhone crus: one of nine in the southern area, Lirac is further south on the western side and has been producing wines since ancient times, and it's said to have been one of the favourites of the papal court in nearby Avignon. Lirac wines are spicy, powerful and rich with a real sense of the earth and those distinctive soils. The Lirac Les Closiers (£10.00 marksandspencers.com) has some cinsault but is grenache-dominated, meaning voluptuous flavours of blueberries, dark plums and plenty of spice. For a step up in quality seek out the award winning Lunar Apoge Lirac 2017 (£18.50 davywine.co.uk) from the biodynamic Domaine des Carabiniers in Roquemaure: massive flavours of black fruits, smoke and spice, with a long finish. Across the river again and back in Vacluse, the wines of Gigondas are, if anything, even more powerful and intense. The E Guigal Gigondas (2013: £19.96 thedrinkshop.com; 2015: £23.95 winedirect.co.uk), drawn from various vineyards across the appellation, is a fine, fine example. As with all these wines, it is ideal with roast meats and harder cheeses.
And so finally to the cru of Chateauneuf du Pape itself, lying between the ancient cities of Orange and Avignon and blessed with some of the finest of those soils and two fabulous, grenache-dominated organic wines. Although CdP wines are capable of great ageing, many believe they are at their peak within 3-5 years of bottling, so these are perfect for drinking now.
Producer Ogier combines those soil types to create wines that match elegant finesse with raw power such as in the Clos De L'Oratoire Chateauneuf Du Pape 2016 (£27.00 sainsbury's.co.uk), where subtle use of oak and velvety, rich fruits match powerful flavours and a long, smooth finish. The Domaine Font De Michelle Chateauneuf Du Pape (2016: £28.99 waitrose.com, ocado.com, 2015: £32.00 tanners-wines.co.uk) is possibly more powerful and richer, but equally complex and elegant on the finish. These are both wines to savour slowly, with fine rare red meats or big vegetable dishes, such as stuffed Mediterranean vegetables or tagines.
And in both there is a real sense of the special places and ancient soils from which these wines derive.