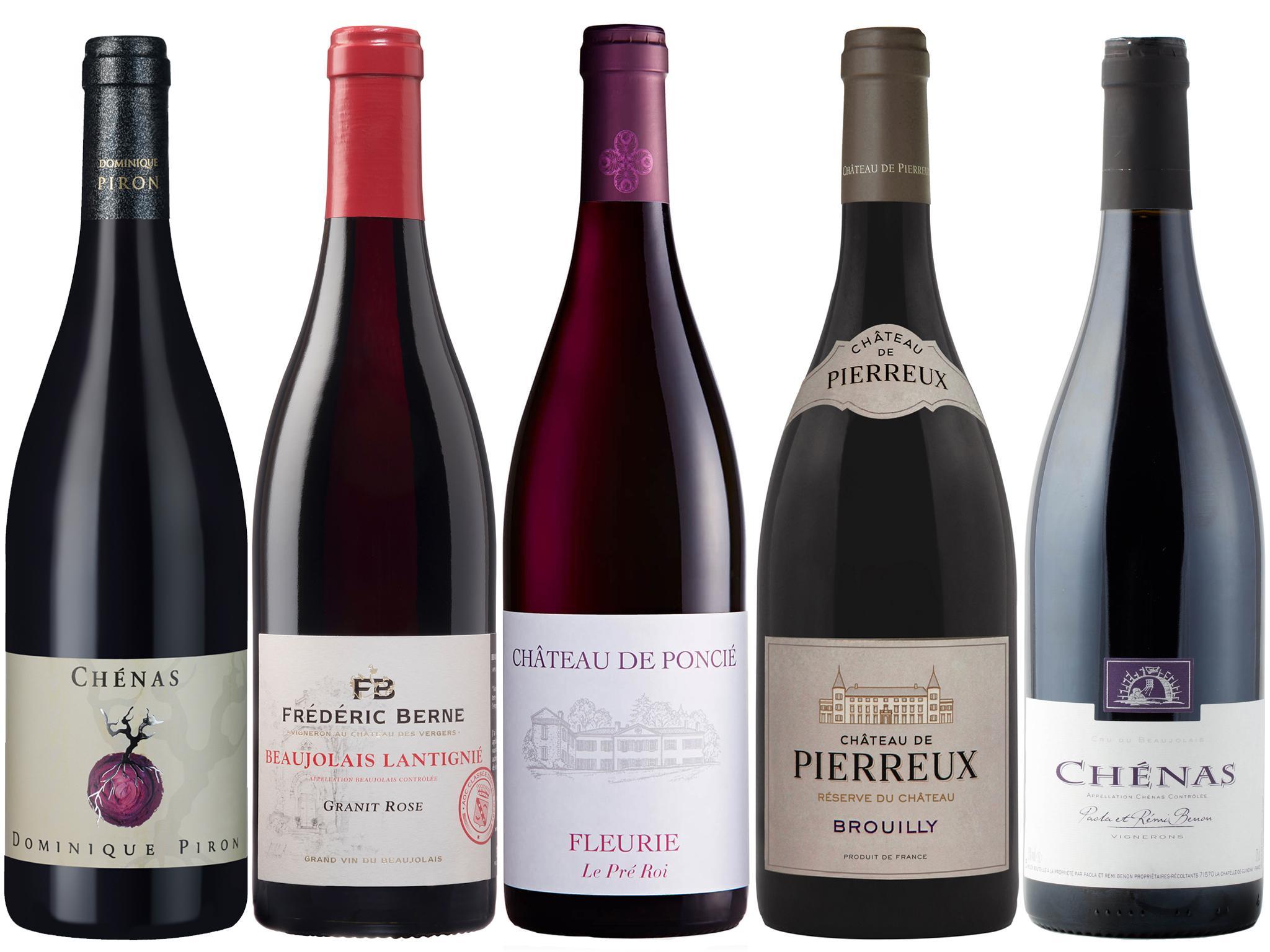 Well, here we are again in the third week of November. It's been chilly, damp and, in some places, there has been snow and, in others, far too much rain. So what better time to wheel out a light, fruity wine, best drunk chilled where the temperature might not be quite so low?
Yes, it's time for the forced carnival that is Beaujolais Nouveau Day on Thursday 21 November – the annual six-week rush to get the first bottles of just-picked and swiftly pressed gamay grapes from Beaujolais to these shores; and while this is thankfully, very much less of a major marketing event than it was a few years ago, there are still corners of these isles (hi, South Wales, hi some supermarkets) where it remains oddly popular.
It is also, therefore, the perfect excuse for me to celebrate once again the real gems of the Beaujolais region, the quite wonderful wines of the Beaujolais crus: the 10 accredited villages, each with their own designated appellations and which produce wines of great individual charm, each one having its own character and qualities, but all from the same gamay grape. Blends are a no-no here.
Download the new Indpendent Premium app
Sharing the full story, not just the headlines
All have juicy, supple and mineral natures that make them instantly appealing and very food friendly, with flavours ranging from dark and red cherries, violets and chocolate in the lighter, often chillable, wines to blackberries, plums and earthy, brambly flavours in the weightier wines, all more substantial and complex than the "Ribena" that is most Beaujolais Nouveau, production of which is banned in the cru-accredited vineyards.
And many winemakers, conscious that the dubious "fast wine" image of BN has had a long-term affect on consumers, are actively exploring new styles that encompass minimal intervention, natural yeasts, organic or near-organic production to ensure distinctive qualities.
So firstly to Brouilly, which is the largest and most southerly of the appellations. Although the wines tend to be mostly lighter and juicier, some – and this variety is one of the joys of Beaujolais Villages – can be more meatier, such as the distinctly Burgundian Chateau de Pierreux Reserve 2017 Brouilly, (£19.49, thewinereserve.co.uk) made with some oak fermentation from grapes grown without pesticides; dark, rich, chewy, succulent blackcurrant and blackberry flavours and simply wonderful. Lighter roast meats, poultry and hard cheeses. And an excellent Christmas turkey wine, if you are thinking ahead.
Chenas is the smallest of the appellations, but, in my book, produces some of the best of the chunkier, more full-bodied wines. The Rémi Benon Chenas, 2017 (£12.90, tanners-wines.co.uk) is silky, concentrated, ripe and rounded – lovely midweek treat with a chicken casserole – while the Jane Eyre Chenas 2017 (£24.99, butlers-winecellar.co.uk), from a winemaker which also makes applauded pinot noir in Burgundy and Australia, is all those qualities and more: lovely floral aromas, smooth tannins, layers of flavour and real structure. Again, perhaps one to put aside for special meals over Christmas.
Dominque Piron is another name to look out for and the Dominique Piron Chenas 2016 (£14.49, laithwaites.co.uk) has a really appealing spicy edge to the concentrated, silky, brambly flavours. Piron also makes wine from grapes grown in Morgon, where the wines tend to be earthier and capable of more ageing. Try the excellent, medium-bodied Dominique Piron Morgon La Chanaise 2017 (£14.99, waitrosecellar.com) with most roast meats and hearty vegetable dishes, particularly anything with mushrooms; quite rich and complex black fruit flavours, but supple and approachable.
The wines of Fleurie are, as their name might imply, among the lighter, more floral and fruitier of the crus, with bright, clean red fruits dominant. The Domaine de Fa Fleurie 2016 (£22, yapp.co.uk) is typical of the style – if you like fresh, fruit-forward but still seriously structured wines, with hidden depths that reveal themselves as the air gets in the glass, then this is for you.
And to be drunk with charcuterie, light poultry dishes or, lightly chilled, with fish dishes. Staying in Fleurie, the Le Pré Roi, Château de Poncié, Fleurie, 2016 (£16.50, huntsworthwine.co.uk; £17.99, baythornewines.co.uk) has slightly more earthy, blueberry notes, making it excellent with roast duck or simple roast lamb.
In the slightly lesser known cru of Regnie, Charly Thevenet farms organically and biodynamically, making wines that combine characteristic bright minerality with complexity and depth, as in the Grain & Granit Regnie 2017 (£22, robersonwine.com). This is matured in former Burgundian barrels and bottled unfiltered and unfined, so the purest possible expression of the granite soils and the old vine grapes; ideal for seasonal game like pheasant, partridge or grouse.
Regnie was the latest cru to be recognised, in 1988, but it may not be the last, with the nearby village of Lantignie striving for the same accolade and having some similar granite-based soils. The pitch-perfect, aromatic, mineral, black fruit intensity of the delightfully food-friendly Frederic Berne Beaujolais Lantignie Granit Rose 2018, (£15.10, exelwines.co.uk; £13.08, minimum order 12 bottles, thefinewinecompany.co.uk) suggests that they may not have long to wait. And, cru or not, it's still going to be far better than any of that Ribena stuff…