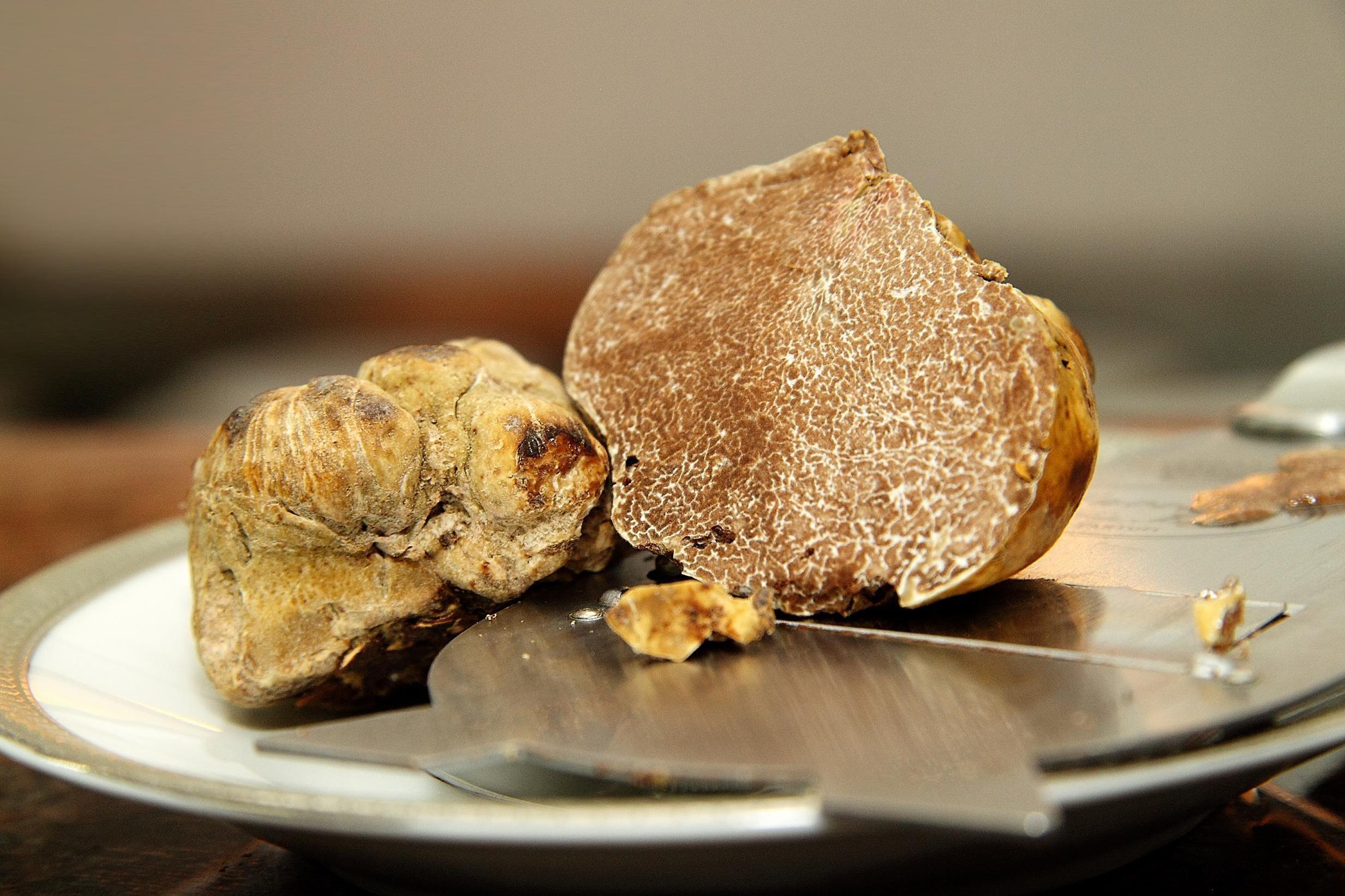 White truffles, some of the most coveted, and expensive fungi, are much cheaper than usual – meaning those looking to indulge should do so this year.
The more-affordable price, the lowest in more than a decade, according to the Wall Street Journal, is the result of a particularly rainy season in Alba, Italy, which led to a bumper crop of truffles.
Alba, located in Northern Italy, is the go-to destination for truffles, which are grown from early October through December and highly sought after for their distinct, musky flavour.
According to the newspaper, the average price for a kilo of fresh white truffles is currently between €2,000 to €2,500 ($1,030 to $1,286 per pound,  £1,783 to £2,229) – nearly half the price of last year's crop of truffles.
Recently, an 850-gram white truffle from Alba sold for $96,000 (£75,400).
This year's lower price means the beloved truffles may also become more affordable in restaurants – where truffles are often served shaved raw atop pasta dishes.
"If we can't find any truffles, then a high price isn't much use to anybody," Italian truffle hunter Maurizio Grazioso told the WSJ. "And we want the truffle to be available to everybody, not just the elite."
At Felidia in New York City, which boasts an entire menu dedicated to white truffles, the prices range from $103 to $320 – with just a shaving of white truffle costing $75.
According to the New York Post, the average charged by a restaurant is typically $7 (£5.50) per gram of white truffle.
As for what to look for in a truffle dish, chef Eric Ripert of Le Bernardin recommends eating only fresh truffles – as they "lose a certain percentage of smell and flavour everyday" so should be "prepared and eaten as soon as possible."