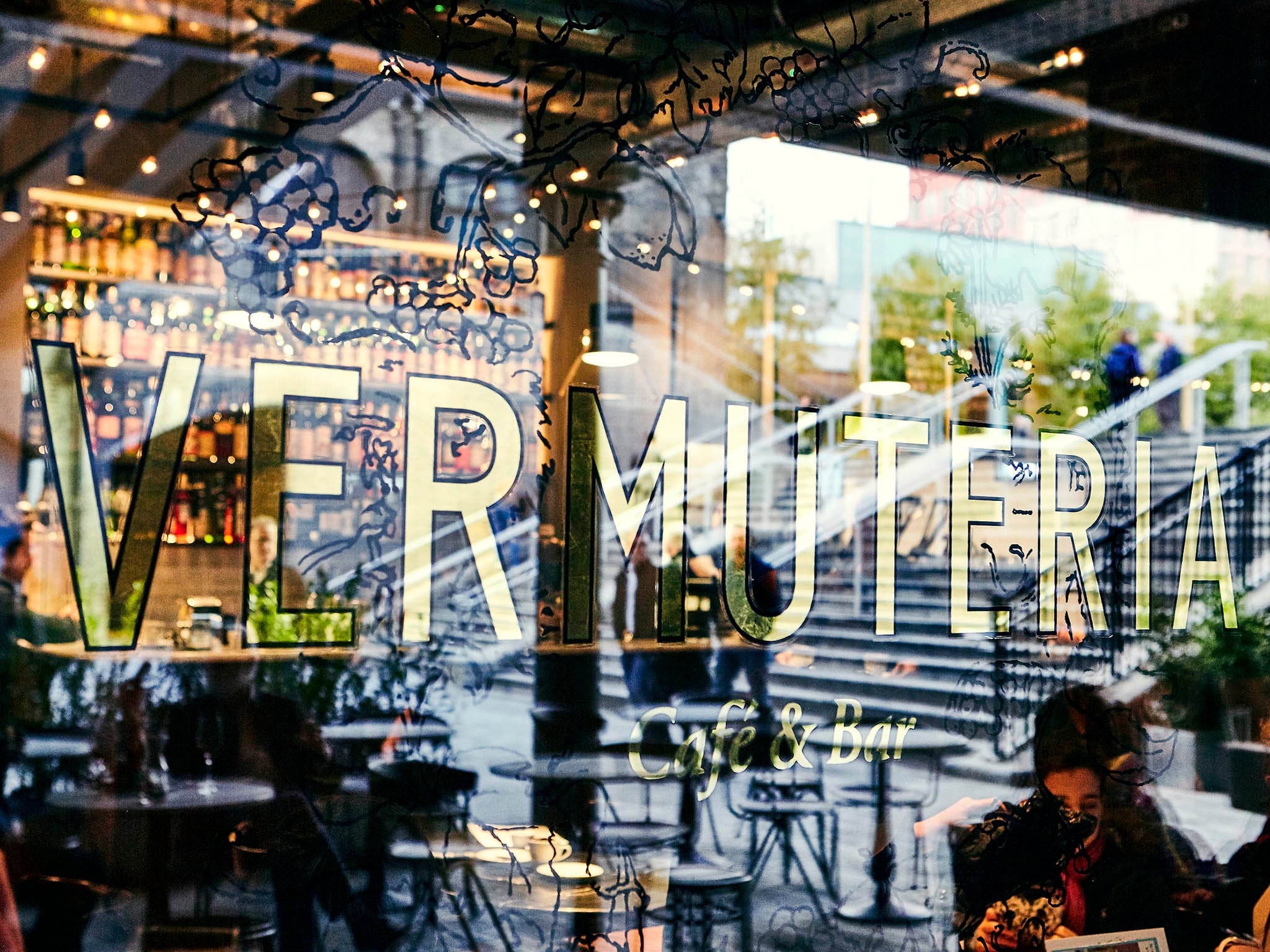 I'm worried that in an earlier review of Bodega Rita's I may have given the impression that Coal Drops Yard, the new development at Kings Cross, was a barren grey valley of menswear and despair, where hope went to die under a Thomas Heatherwick roof.
It's embarrassing to admit you're wrong, especially about large corporate shopping developments, but I'm warming to the place. I keep going there and having a good time. Good on Alain Ducasse for selling his coffee from the Yemen, I say. They need all the help they can get. Is £15 really such bad value when it has to be flown out in an F-16?
That's not all. The new Barrafina there is the best Barrafina, the only one where head chef Angel Zapata Martin really shows off.
We'll tell you what's true. You can form your own view.
From
15p
€0.18
$0.18
USD 0.27
a day, more exclusives, analysis and extras.
Downstairs, at the Pastores Casa and Plaza (they put a taqueria on the floor), you can seek refuge from the sun and eat tacos filled with tender pork, the edges pink from roasting, until the juices run down your chins. You'll have a good time, provided you avoid the avocado margarita.
At the far end of the development is Vermuteria, which has had less fanfare than some of the other sites, but seems to be quietly establishing itself as a destination for a quiet drink and unfussy competent dishes.
It was opened by chef Anthony Demetre, formerly of Arbutus and Wild Honey (both now closed), and the designer Michael Sodeau, apparently inspired by their shared love of cycling.
An odd combination, given that cyclists see "gel" as one of the food groups, but it lends the little shop a certain charm. There are cycling posters on the walls, and on the Monday in July I visit, the wine list features selections from the part of France the Tour de France is currently whizzing through. The food claims to be British with European influences, but only in the sense that it's actually French. A bit like road cycling, I suppose. For all our recent successes at the Olympics and in the tours, we're not fooling anyone.
On previous visits I've had cheese and charcuterie and salads, but this time we start with bread and butter and brownish elongated petit lucques olives. There's a plate of slightly dry anchovies. Next door to the terrace they are erecting a stage, presumably another part of Coal Drops Yard's eternal quest to draw even a fraction of the footfall they planned on, so the meal is occasionally interrupted by the clanging of poles.
And although it arrives late, a plate of lapin a la moutarde with pappardelle (£13) is a simple summery delight, the chunks of bunny stewed to a point of mild gameishness, the broad pasta allowed to keep just enough bite. It's a promising dish: does anyone know where in Britain it comes from? At £4, the glass of cold, bright house rosso cuts through the fat but not the wallet.
The restaurants around here ought to be dreadful: it's not hard to imagine Giraffes and Carluccio's and average burgers. But they aren't. If it was anywhere else, Vermuteria, like many of the other options, would be hailed as charming and quirky and well executed, so it ought to be appreciated here, too. The shops are still baffling, but they'll change, and nobody will have to browse on an empty stomach.
Should you go? Yes.
Would I go back? Yes
Could you take your parents? Yes