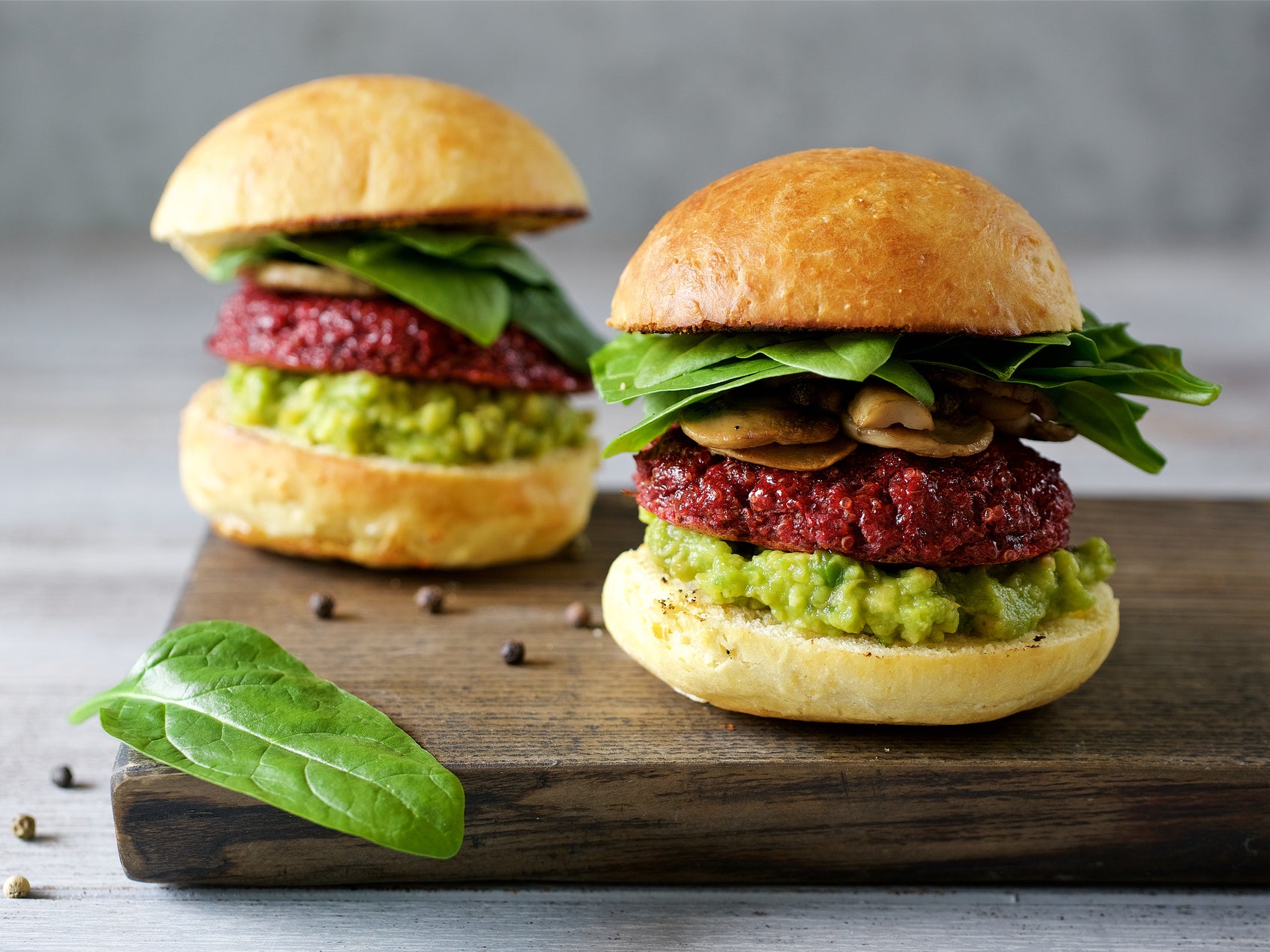 Orders of vegan takeaway food in the UK have more than quadrupled over a two-year time period, a study has found.
According to the Vegan Society, as of 2018, 600,000 people in the UK identified as vegan, which accounted for 1.16 per cent of the population.
Only a quarter of this number followed plant-based diets four years prior, demonstrating the rapid growth of veganism across the country.
We'll tell you what's true. You can form your own view.
From
15p
€0.18
$0.18
USD 0.27
a day, more exclusives, analysis and extras.
New research commissioned by the British Takeaway Campaign (BTC) has discovered that the increase in popularity of veganism in the UK is reflected in the quantity of vegan takeaway food being ordered by Britons on a regular basis.
The investigation, which was conducted by independent economics research consultancy Retail Economics, found that vegan takeaway orders increased in the UK by 388 per cent from 2016 to 2018.
Furthermore, orders of vegetarian food increased by 136 per cent.
Retail Economics carried out the study by using data from the Office for National Statistics; the Business Register and Employment Survey; the Labour Force Survey; the Annual Survey of Hours and Earnings and statistics already accumulated by the company.
Data was also supplied by takeaway company Just Eat, and a survey of 300 UK takeaway owners was conducted from 10 July to 24 July 2019.
The research also explored which cuisines are the most favoured by British foodies.
Greek was found to be the most popular takeaway cuisine, accounting for 69 per cent of orders from 2016 to 2018.
Caribbean food came in second with 56 per cent, followed by Persian with 34 per cent and Thai with 24 per cent.
The researchers discovered that in 2018, the average household spent £38 on takeaway food per month, while almost 15 per cent of household food spendings go towards takeaway orders.
Ibrahim Dogus, chair of the BTC, commented on the growth of the takeaway industry in the UK over the past few years.
"The takeaway sector has firmly established itself as an engine room of the UK economy – providing growth, jobs and opportunities for entrepreneurs to start up their own thriving businesses," Dogus said.
"And as people look for healthier and more diverse eating options, they aren't turning away from takeaways – they are turning towards them."
The BTC is urging the government to provide young British workers with skills training and to develop a points-based immigration system to encourage skilled chefs from around the world to come to work in the UK.
"What we need from the government are policies that support this Great British success story. That means more vocational training for young Brits and an immigration system that ensures that skilled chefs can come to the UK too," Dogus stated.