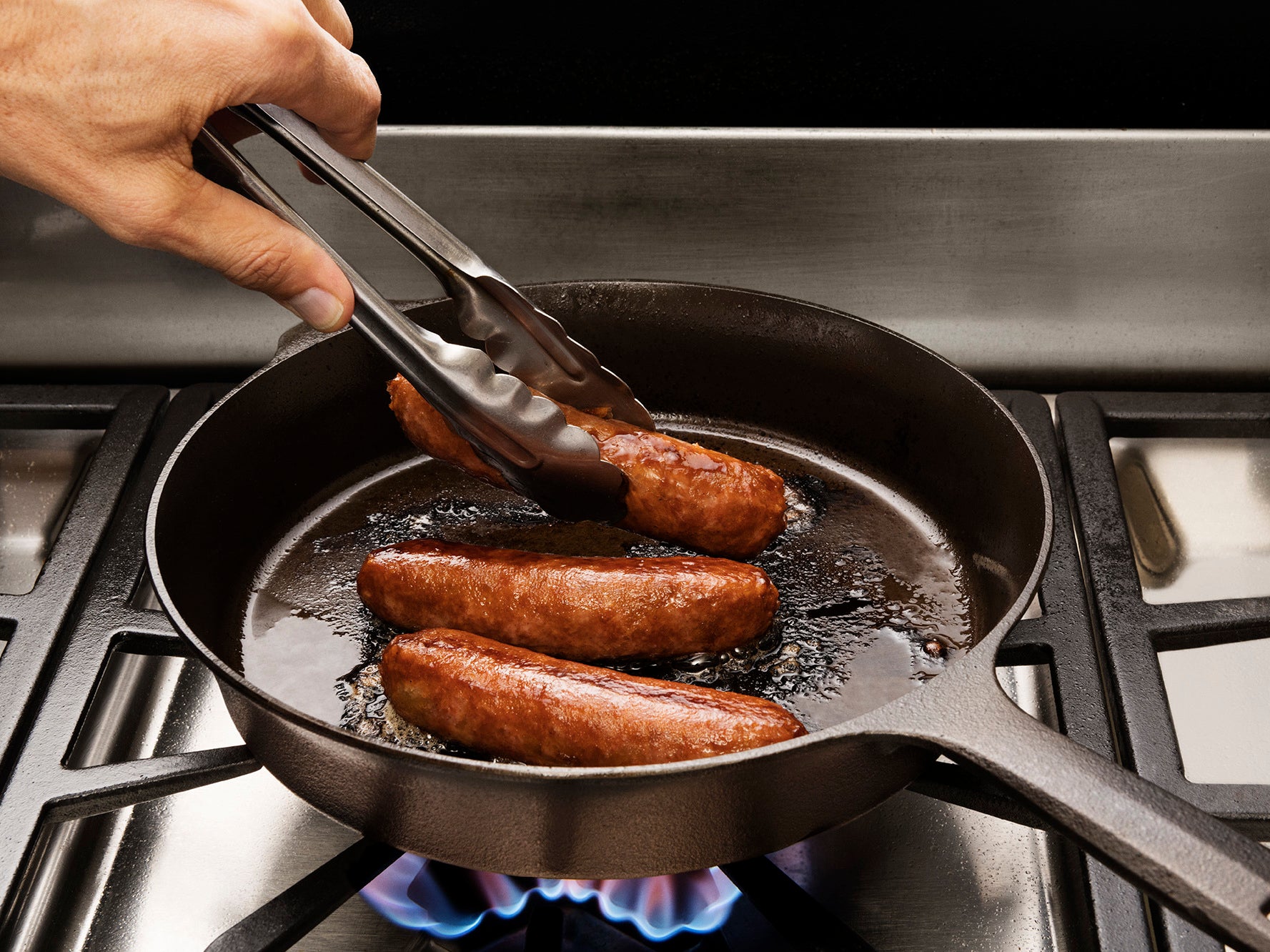 A vegan sausage that is as "sizzling and delicious" as a pork version is due to launch in Tesco this month.
The "Beyond Sausage", devised by plant-based food manufacturer Beyond Meat, is made from pea protein, fava beans and rice.
While a variety of vegan sausages are already available on the market – such as Quorn vegan Cumberland sausages and Heck vegan sausages – Beyond Meat claims Beyond Sausage is the first plant-based sausage product to deliver "the juicy, sizzling and delicious satisfaction of a pork sausage".
We'll tell you what's true. You can form your own view.
From
15p
€0.18
$0.18
USD 0.27
a day, more exclusives, analysis and extras.
"This has taken years to develop and we believe that the difference between a real sausage and Beyond Sausage is indistinguishable," Ethan Brown, CEO and co-founder of the company, told The Guardian.
The sausages are also made with beetroot, which gives the product its "meaty colour", and coconut oil for added flavour.
The sausages will go on sale in 458 branches of Tesco on Thursday 26 September, costing £4.95 for two packs.
Beyond Sausage will also be stocked by Neat Burger, the vegan burger chain recently launched by Formula One driver Lewis Hamilton.
Neat Burger opened its first site in London earlier this month, with plans to open 14 franchises across Europe, the US and the Middle East over the next couple of years.
Beyond Sausage was first launched in the US in December 2018, before also becoming available to consumers in Canada.
Sausages aren't the only animal-based food product to have been given the plant-based treatment.
Earlier this month, plant-based brand IMA launched a range of vegan sushi at Selfridges in London.
One of the products in the range is a set of "salmon" maki rolls.
While the sushi looks as though it has been made with real salmon, it is actually made from an Asian root vegetable called konjac.
Other products in the collection include hoisin vegan "duck" sushi, vegan "tuna" and sweetcorn sushi burritos and vegan "crab" California rolls.
For all the latest news on vegan food launches, click here.