The humble avocado might just have the best publicist in the business, with myriad brands constantly coming up with kooky reincarnations of the creamy fruit in a bid to latch on to its stratospheric popularity amongst avo-obsessed millennials.
When once the concept of spreading mashed avocado on toast seemed revolutionary, today's foodie scene is populated by avocado fries, brownies and pancakes… all of which are just an Instagram hashtag search away.
Now, the latest avo-product to hit the scene comes in gelato form, a timely release given that the warmer climes of early summer are just around the corner.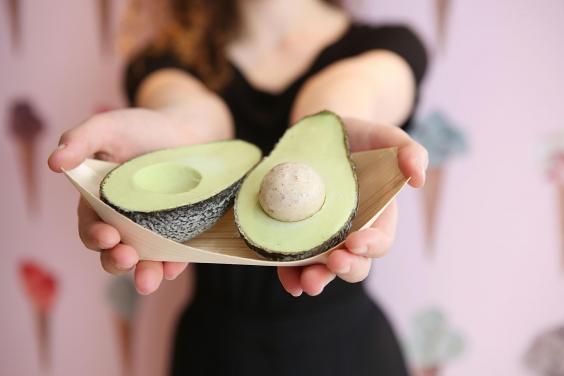 (Selfridges)
Selfridges is launching the UK's first "Avolato" – an avocado-based ice cream served in a real avocado shell.
The luxury retail giant's creamy treat also happens to be vegan and comes complete with a nut butter stone – making it a very Insta-friendly dish indeed.
Created by Snowflake Luxury Gelato, the Avolato contains no artificial nasties and is entirely made up of gluten and refined-sugar free ingredients, making it bound to be a hit amongst the lithe-limbed clean eating brigade.
The natural delicacy also happens to be high in protein, containing 60 per cent avocado in addition to a dash of grape sugar, pectin and water.
The edible stone is made up of Pip & Nut peanut butter, soya milk, flax seeds, almonds, brazil nuts and walnuts.
Obviously, such a decadent treat doesn't come cheap, costing £9.50 for a 200g serving.
It might be a hefty price to pay for what could be the ultimate millennial dessert staple, but think of the Instagram potential…
Reuse content