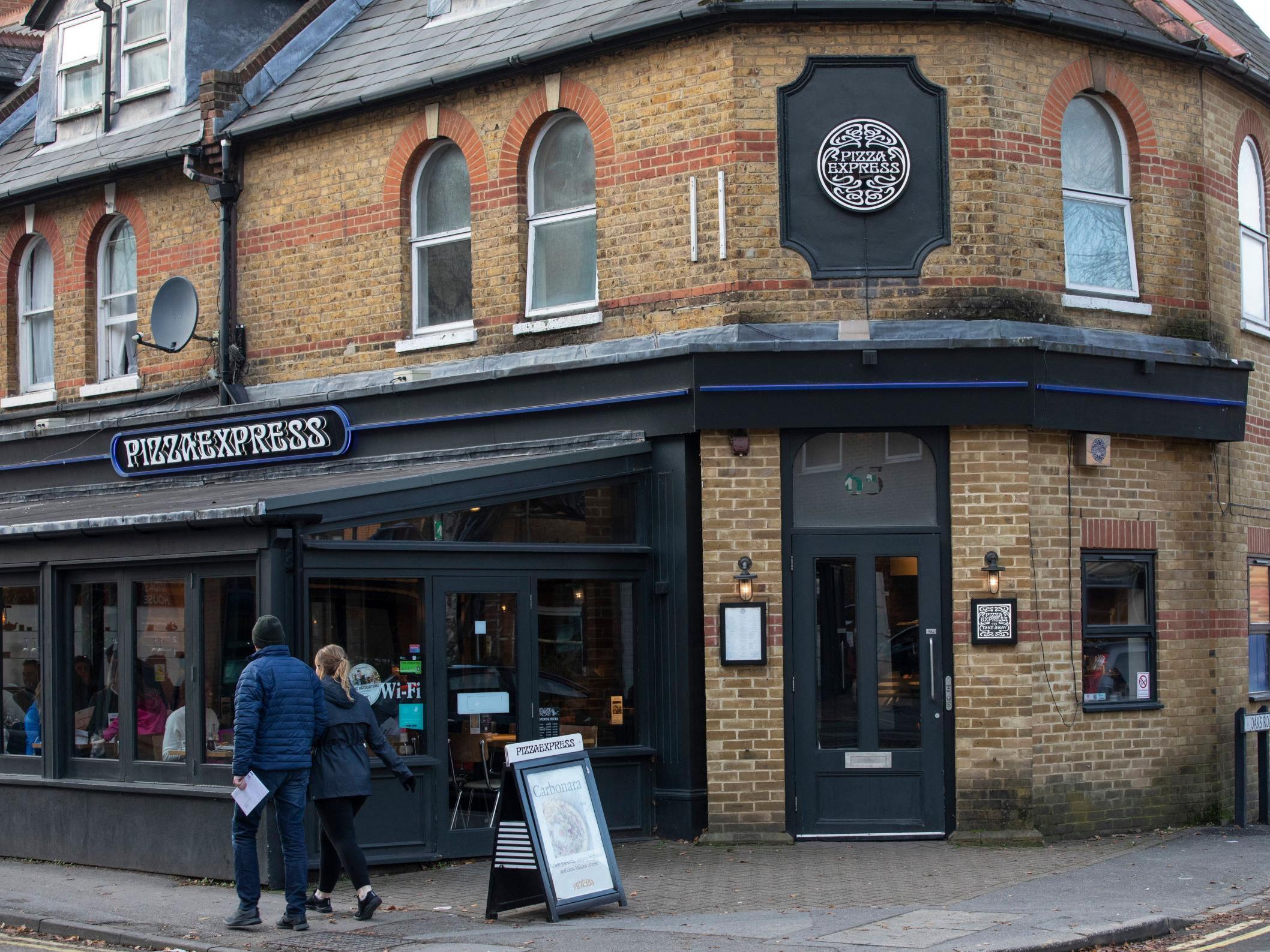 TripAdvisor has suspended reviews for a Pizza Express restaurant in Woking after it saw an influx of mock entries to the page following Prince Andrew's BBC Newsnight appearance on Saturday.
In the interview about his relationship with convicted sex offender Jeffery Epstein, the royal said he had an alibi for the night he is accused of having sex with 17-year-old Virginia Roberts.
He claimed that on 10 March 2001, he was at the restaurant in Surrey, telling interviewer Emily Maitlis: "I was with the children and I'd taken [Princess] Beatrice to a Pizza Express in Woking for a party at, I suppose, sort of 4pm or 5pm in the afternoon.
Download the new Indpendent Premium app
Sharing the full story, not just the headlines
"And then because the Duchess [of York] was away, we have a simple rule in the family that when one is away, the other one is there."
When asked how he remembers the event with such clarity, the prince replied: "Because going to Pizza Express in Woking is an unusual thing for me to do, a very unusual thing for me to do."
In the hours following the broadcast, TripAdvisor and Google were flooded with over 100 fake reviews for the pizza branch, satirising Prince Andrew's alibi.
One review, referencing the Prince's explanation for a medical condition that stopped him sweating, said: "Love this place. I had a cracking pizza here in 2001. I remember it was 2001 because it was very strange, the guy next to me had an American Hot pizza with extra chillies…not a drop of sweat came off him. Very odd."
Another said: "Pizza Express Woking is like no other pizza express! It's a memory which will never disappear once you visit the Woking branch. It's amazing the lasting effect a pizza can have on you! The pizza is so good from this specific branch it gives you the ability to not only remember what year you visited but the exact day and month! Truly incredible."
And another: "This branch treats you like Royalty with its fine service. Why eat like a Tramp(s) when you can dine like a Prince instead."
The reviews were visible on TripAdvisor until Wednesday when they seem to have been removed or hidden – the most recent review is now from over a week ago.
TripAdvisor issued a message at the top of the page, saying: "Due to a recent event that has attracted media attention and has caused an influx of review submissions that do not describe a first-hand experience we have temporarily suspended publishing new reviews for this listing.
"If you've had a firsthand experience at this property, please check back soon – we're looking forward to receiving your review."
The Indpendent has contacted Pizza Express for comment and this article will be updated with a response.