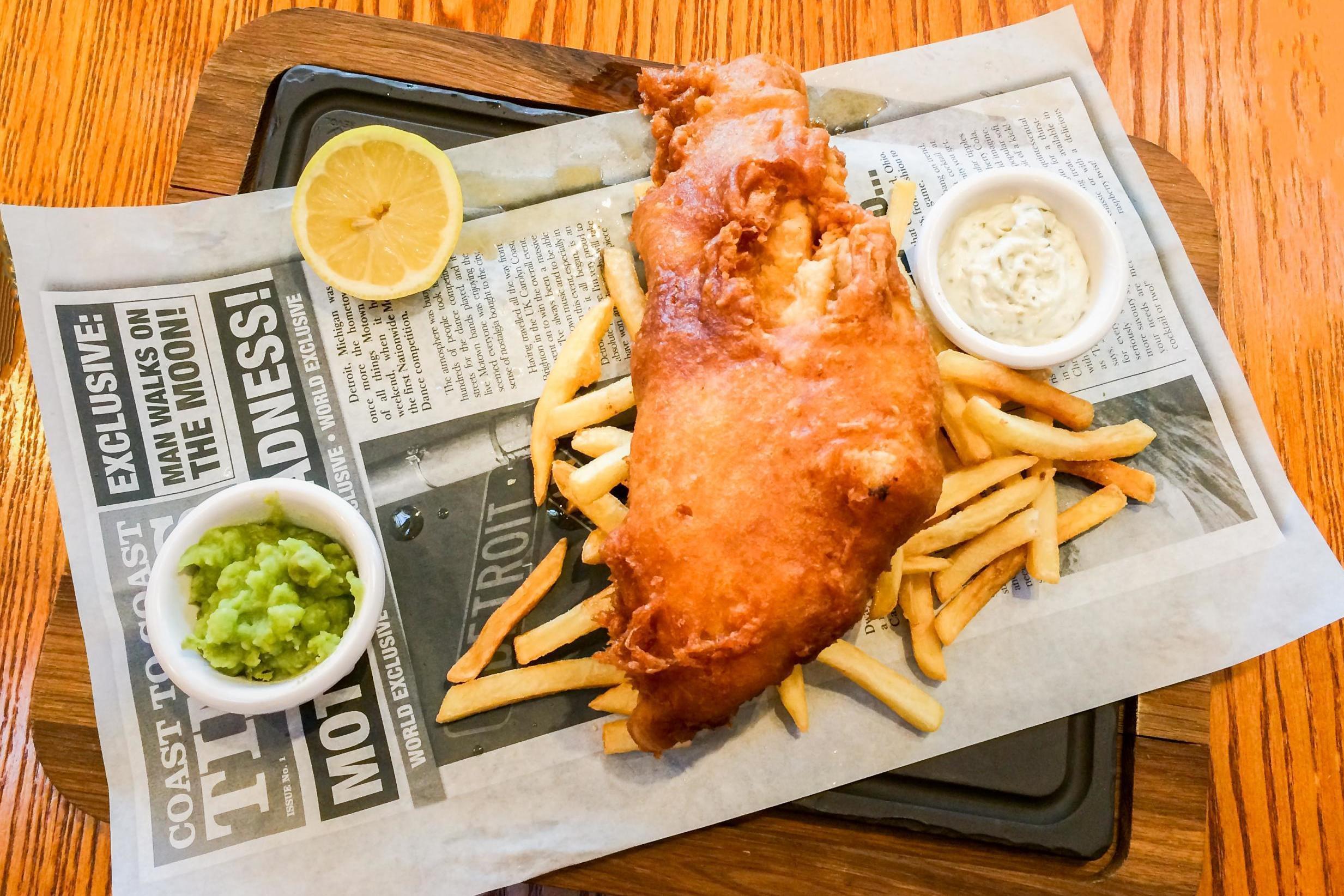 When you think of fish and chips, you often associate it with Britain, where the ubiquitous dish has become a beloved classic.
But the meal didn't originate there, as Jamie Oliver highlighted in an interview with The New York Times. Rather, fish and chips came to the UK via Portuguese Jewish immigrants.
Discussing the various factors that impact cuisine, such as "trade, war famine and a hundred other forces," Oliver said: "You've got the Brits getting passionate about fish and chips right now, then they get really upset when you say: 'You know it's a Portuguese Jewish dish in the first place.'
Download the new Indpendent Premium app
Sharing the full story, not just the headlines
"If you want to get back to really original British cooking, it's thistle and cabbage."
According to the Times of Israel, the Portuguese Sephardic Jewish people, who fled the Inquisition in the 16th century, originally ate the dish because fish is pareve, meaning it fits into the religious guidelines of those who follow a kosher diet.
The dish was also useful for Jews pretending to be Christian during the Inquisition, as the meal meant they could avoid meat on Fridays, while having leftover food to eat on Shabbat, when cooking is forbidden.
Once the Jewish people settled on the British Isles, they continued to make the fried fish and sell it on the street.
The fish variety made its way into popular culture when Charles Dickens referred to a "fried fish warehouse" in Oliver Twist in 1839, while Thomas Jefferson said he tried "fish in the Jewish fashion" during a visit to London, according to The Book of Jewish Food.
While the first person to serve the fish with chips is unknown, many credit Joseph Malin, a Jewish immigrant who served the full meal around 1860, according to the BBC.
Others credit a "northern entrepreneur" named John Lees, who is believed to have sold fish and chips in Lancashire as early as 1863.
The dish first gained popularity among workers for being affordable, and by 1927, there were an estimated 35,000 fish and chips shops in the nation.