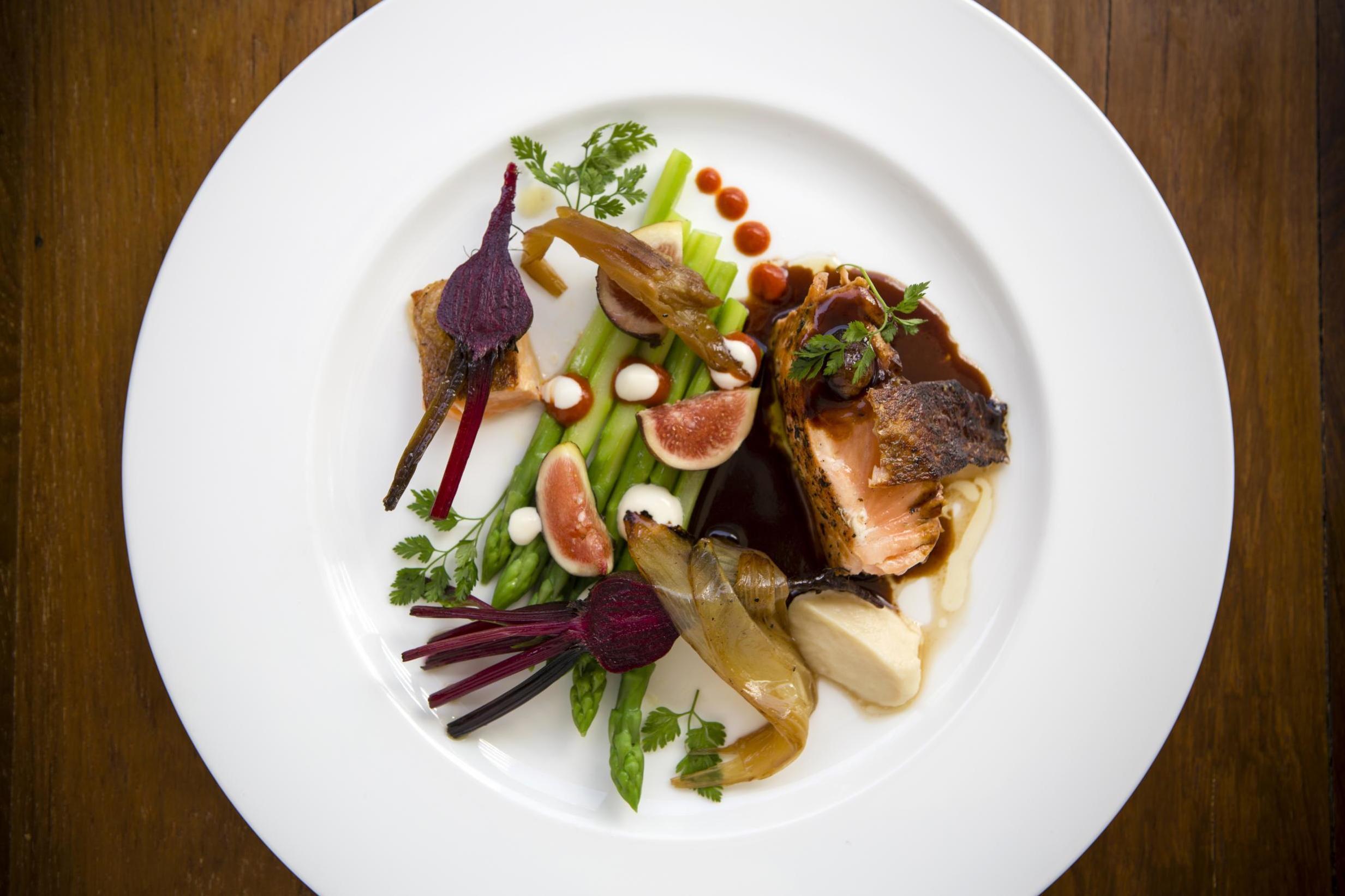 Respected food review site Eater has revealed its list of 38 'essential' restaurants in America that everyone should try – outlets that represent a "shifting national consciousness" that sees Americans embracing cuisines from different backgrounds.
Compiled by Eater national critic Bill Addison, who spent 34 weeks travelling and consuming nearly 600 meals to find the best, the list features the restaurants that "spur trends," "set standards," or become "vital to how we understand ourselves."
Now in its fifth iteration, Addison has added 17 new restaurants to the 2018 list of American essentials – all of which "engender belonging, possibility, and connection."
These are America's essential restaurants, according to Eater.
2M Smokehouse, San Antonio
This newcomer to the list serves barbecue dishes that "transcend the Texas smoked-meats melee" by also expressing the Mexican-American heritage of the pit masters, according to Addison.
Atelier Crenn, San Francisco
Chef Dominique Crenn and her team made the list for seafood and vegetable dishes inspired by France and made with only the freshest ingredients from the Bay Area.
Brennan's, New Orleans
Brennan's takes the lead among the city's "Creole restaurant institutions," according to Addison, who described classics such as snapper amandine or blackened redfish for dinner.
Here's Looking At You, Los Angeles
Featuring "electric, eclectic compositions," the food offered at Here's Looking At You ranges from smoked beef tongue to carrot curry.
Himalaya, Houston
Owner Kaiser Lashkari and his wife Azra Babar Lashkari turn out "nearly 100 distinct dishes" at this restaurant, including numerous curries.
Jose Enrique, San Juan, Puerto Rico
Although the restaurant has no sign, Addison describes the daily-changing menu at this "bright pink" restaurant.
According to the guide, diners should "build a meal around an Enrique classic: whole fish fried into a kinetic sculpture, crowned with a chunky salsa of papaya and avocado and set over mashed yam."
JuneBaby, Seattle
The restaurant's "truest treasures" such as oxtails and collard greens with ham hock are the ones that "most resonantly invoke" chef Edouardo Jordan's upbringing.
Koi Palace, Daly City, CA
This dim sum restaurant is described as an "indispensable cornerstone" by the guide, which recommends "Sugar Egg Puffs."
Mary & Tito's Cafe, Albuquerque
Although the restaurant's original owners have died, the restaurant and its recipes are kept alive by the couple's daughter Antoinette Knight, her family, and the restaurant's longtime chefs, according to the guide.
Momofuku Ko, New York
David Chang's Momofuku is described as one of the city's "worthiest splurges" and Addison describes the quadruple-fried chicken legs as a "consistent pleasure."
Palace Diner, Biddeford, Maine
There are no better "light, lemony, buttery pancakes" or a more "precisely engineered egg sandwich," than at this restaurant, located 20 miles south of Portland, according to the guide.
Park's BBQ, Los Angeles
Addison refers to this Korean BBQ restaurant as the "pinnacle of the genre" and praises the "near-telepathic staff."
Smyth & the Loyalist, Chicago
The 12 courses at Smyth "uniquely coalesce Japanese, Nordic and Southern-American flavours and techniques," according to the guide – and the Loyalist downstairs serves "what may be the most righteous cheeseburger in Chicago."
Superiority Burger, New York
The guide declares the vegetarian burger at Superiority "remarkably gratifying" – and applauds the inexpensively priced menu.
Via Carota, New York
Of all the restaurants in New York, Addison says this is his favourite place to eat – and that lunchtime is the best time to drop in for "tagliatelle showered with Parmesan and draped with prosciutto."
Xi'an Famous Foods, New York
The first dishes served by the father-son team behind Xi'an were served out of a basement stall – but the chain's success has not impacted the "consistency and affordability."
The guide recommends ordering "hand-ripped noodles with spicy cumin lamb" served at one of the more than a dozen New York locations.
Xochi, Houston
The guide praises Hugo Ortega and his chefs for "delving into Oaxaca's earthy, exhilarating, spicy-sweet cuisine" and describes the restaurant as a "blessing" for visitors and local workers alike.
The rest of 2018's restaurants have earned their place on the list before:
Al Ameer, Dearborn, Michigan
Benu, San Francisco
Bad Saint, Washington, DC
Bateau, Seattle
Bertha's Kitchen, North Charleston
Blue Hill at Stone Barns, Pocantico Hills, New York
Compère Lapin, New Orleans
FIG, Charleston
Franklin Barbecue, Austin
The Grey, Savannah
Highlands Bar & Grill, Birmingham
Kachka, Portland
Mariscos Jalisco, Los Angeles
Milktooth, Indianapolis
Mud Hen Water, Honolulu
n/naka, Los Angeles
Parachute, Chicago
Prince's Hot Chicken, Nashville
Spoon & Stable, Minneapolis
Staplehouse, Atlanta
Zahav, Philadelphia