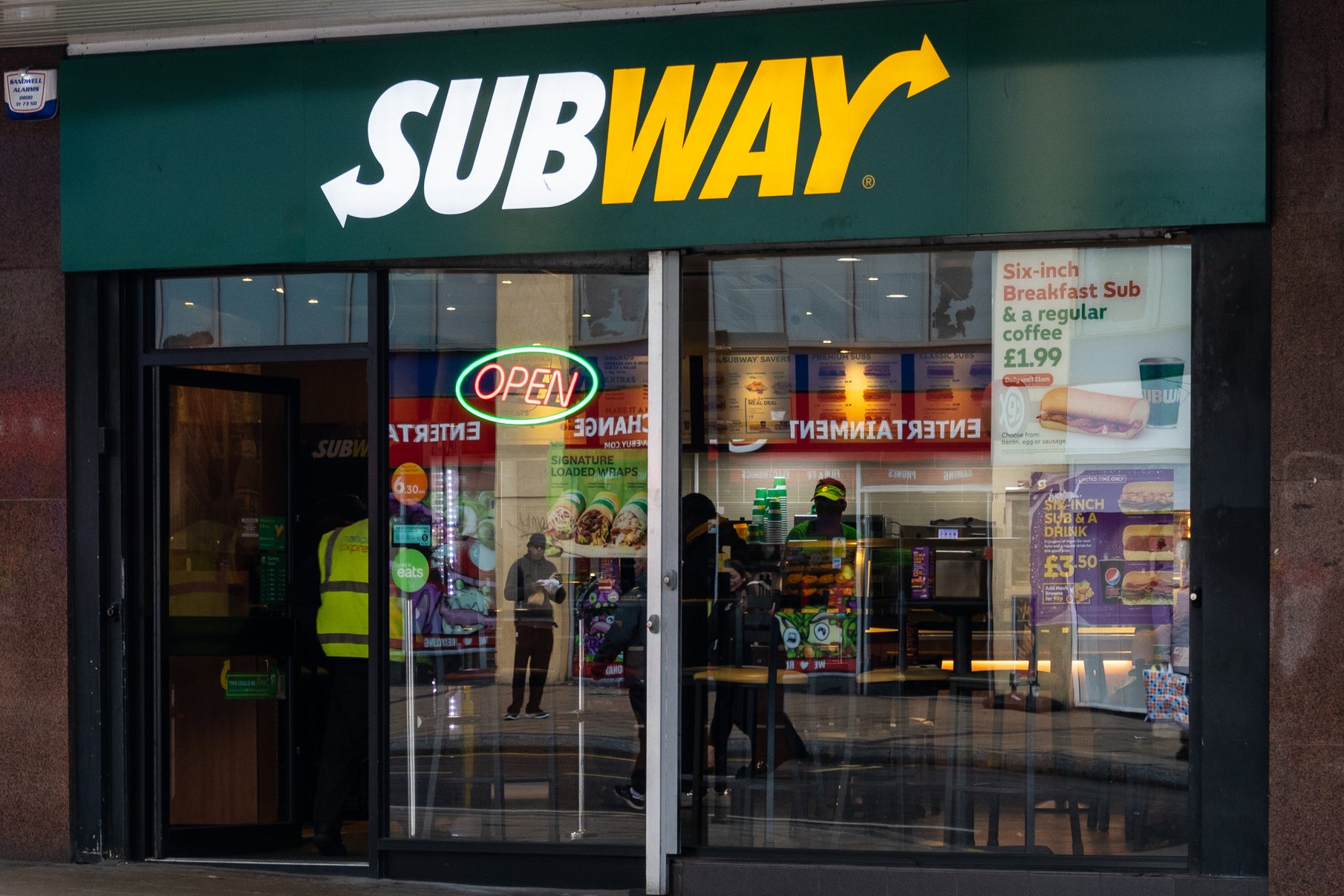 Vegan eaters rejoice as Subway has announced it is launching a plant-based meatball sub for a limited time only.
On Wednesday, the sandwich chain revealed it had teamed up with Beyond Meat, a US producer of plant-based meat substitutes, to test "exclusive plant-based protein options" from September.
The meatless sub – dubbed the Beyond Meatball Marinara – will be available to purchase in 685 participating restaurants in the US and Canada.
We'll tell you what's true. You can form your own view.
From
15p
€0.18
$0.18
USD 0.27
a day, more exclusives, analysis and extras.
According to the company, the meat-free sandwich is inspired by the brand's classic Meatball Marinara but with a "plant-based twist".
The new sub is made with a marinara sauce, Provolone cheese, a plant-based protein and topped with grated parmesan cheese.
"The sub offers the same mouth-watering flavour as Subway's traditional meatball sub and is packed with protein – 24 grams per six-inch sub," explains the company.
Speaking about the trial, Len Van Popering, Subway's chief brand and innovation officer, said: "Subway appeals to so many fans because we truly offer something for everyone. Our guests want to feel good about what they eat and they also want to indulge in new flavours.
"With out new plant-based Beyond Meatball Marinara sub, we are giving them the best of both worlds."
The announcement comes after years of campaigning by animal advocacy organisation Compassion Over Killing which launched a website – WeLoveSubway.com – urging the company to debut a vegan option.
The meatless sub is the latest product to be launched by an international food company in a bid to cater to vegetarian and vegan consumers.
Earlier this month, Burger King revealed it would start selling its plant-based Impossible Whopper across the US following a successful trial in the St Louis area in April.
The burger's patty is made from soy and potato proteins and also includes coconut and sunflower oils, heme, and Methylcellulose, which is a culinary binder often found in ice cream. It also has the ability to "bleed" like a regular meat patty.
However, according to the fine print in the burger's description on the company's website, the patties are flame-grilled in the same broiler used to cook beef and chicken, meaning they could still be contaminated with meat.
While the burger was never marketed as vegetarian, it is referred to as being "0% beef".
Several Twitter users have expressed their disappointment after learning how the burger is cooked.
In June, Kentucky Fried Chicken (KFC), announced the launch of a vegan chicken burger in the UK.
"The Imposter" burger replaces KFC's typical chicken breast fillet with a fillet made from Quorn, which has been coated in the Colonel's Original Recipe herbs and spices. The burger is served with vegan mayonnaise, fresh iceberg lettuce and a soft-glazed bun.
Following the burger's launch, the fast food chain announced that it officially sold out of the food option in just four days. According to KFC, the company also found sales of the burger to be 500 per cent higher than that of a normal burger.