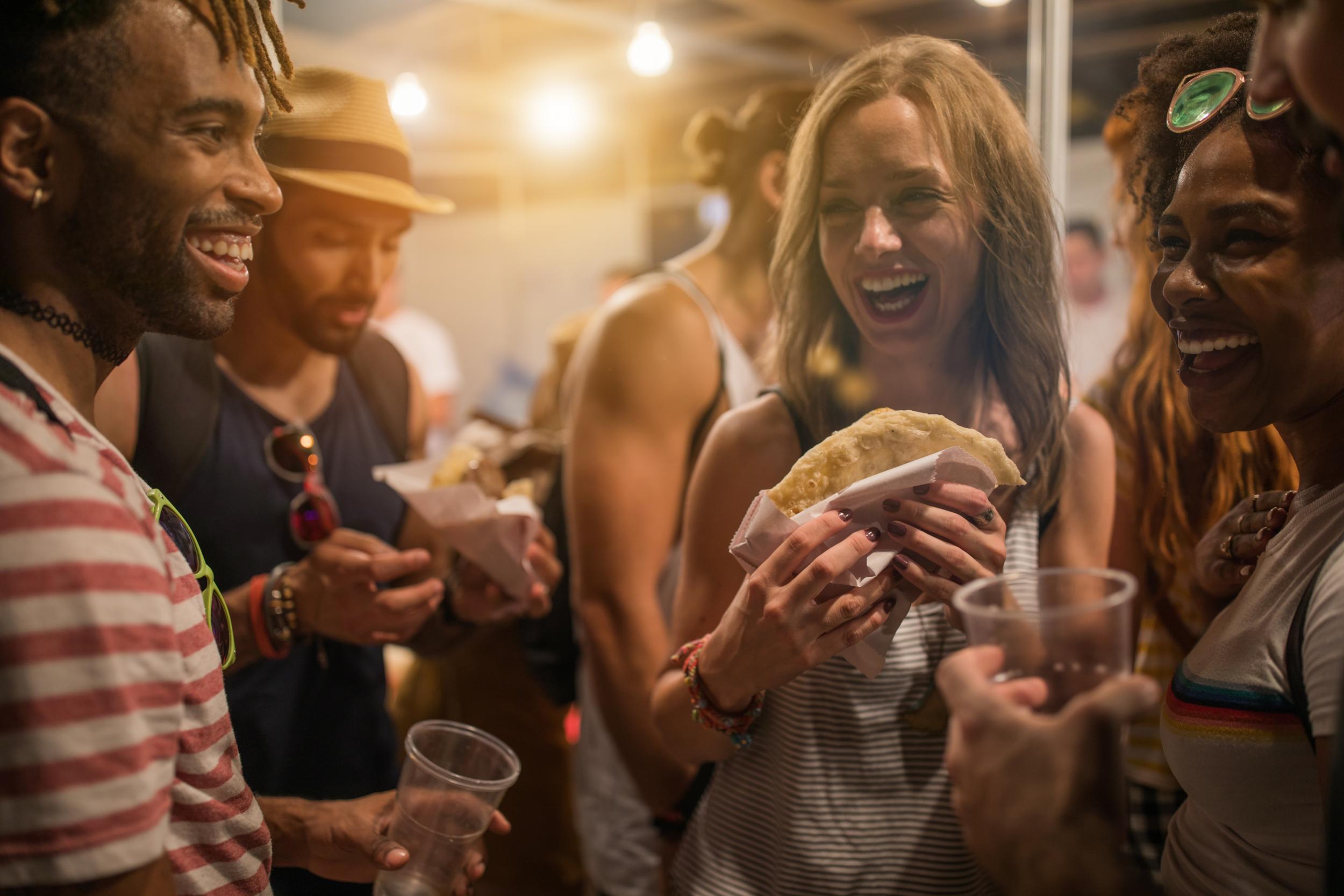 Immersing yourself in the culture and life of a country is best done through food. But you don't have to travel long haul to get the taste of the world on your plate – with Schwartz's wide range of Street Food seasonings, you can recreate the flavours of a favourite holiday with ease, taking you on a journey to new and exciting culinary destinations.
For an irresistible taste of the Caribbean, why not try out this simple recipe for a chicken wrap with grilled pineapple – it's a crowd-pleaser that's just the thing for a feast with friends.
Recipe: Caribbean chicken wrap with grilled pineapple
We'll tell you what's true. You can form your own view.
From
15p
€0.18
$0.18
USD 0.27
a day, more exclusives, analysis and extras.
Serves: 2
1 sachet Caribbean Jerk seasoning
325g boneless, skinless chicken breasts, sliced
1 tsp vegetable oil
400g pineapple, sliced
4 tortilla wraps
50g spinach, washed
75g tomato ketchup
• Reserve 1 tsp Caribbean Street Food seasoning to use later, combine the remaining with the chicken and vegetable oil in a medium bowl, stirring to coat the chicken thoroughly.
• Heat a griddle pan over a medium high heat, cook the chicken for 7-8 minutes, or until cooked through, turning halfway through. Griddle the pineapple for a few minutes on each side until grill marks start to appear.
• Warm the tortillas in a microwave, or heat an oven until they have softened. Divide the spinach, chicken and pineapple between the tortillas, mix the tomato ketchup with the remaining seasoning and drizzle over the top.
• Roll up each tortilla and serve cut in half.
World of taste
Schwartz's range of Street Food seasonings lets you savour the authentic experience of 11 different delicious cuisines in the comfort of your own home or outside with friends.
Head east with Japanese Katsu Crumb seasoning – tasty on chicken or with roasted cauliflower. Bring the taste of Peru to your party with a chilli, lime and garlic seasoning to add zest to wings, salads, and fish dishes. Introduce Middle Eastern aromatics with the Baharat mix added into a halloumi salad or lamb kofta. The choice is yours.
Also, with classics Sriracha, Chimichurri and Jerk, you can make more of your barbecue or a spontaneous dinner without the fuss. Whatever your taste buds desire, there's a delicious Schwartz Street Food seasoning ready to hit the spot.
Quick and easy
The whole collection of seasonings are not just quick, easy and flexible to use, they're also great for vegetarians, fish-lovers and meat-eaters alike.
Bring home a world of flavour! From the bustling streets of Thailand to the vibrant markets of the Caribbean, you can now create your global street food favourites at home with new Schwartz Street Food Seasonings.
Discover more street food recipes here