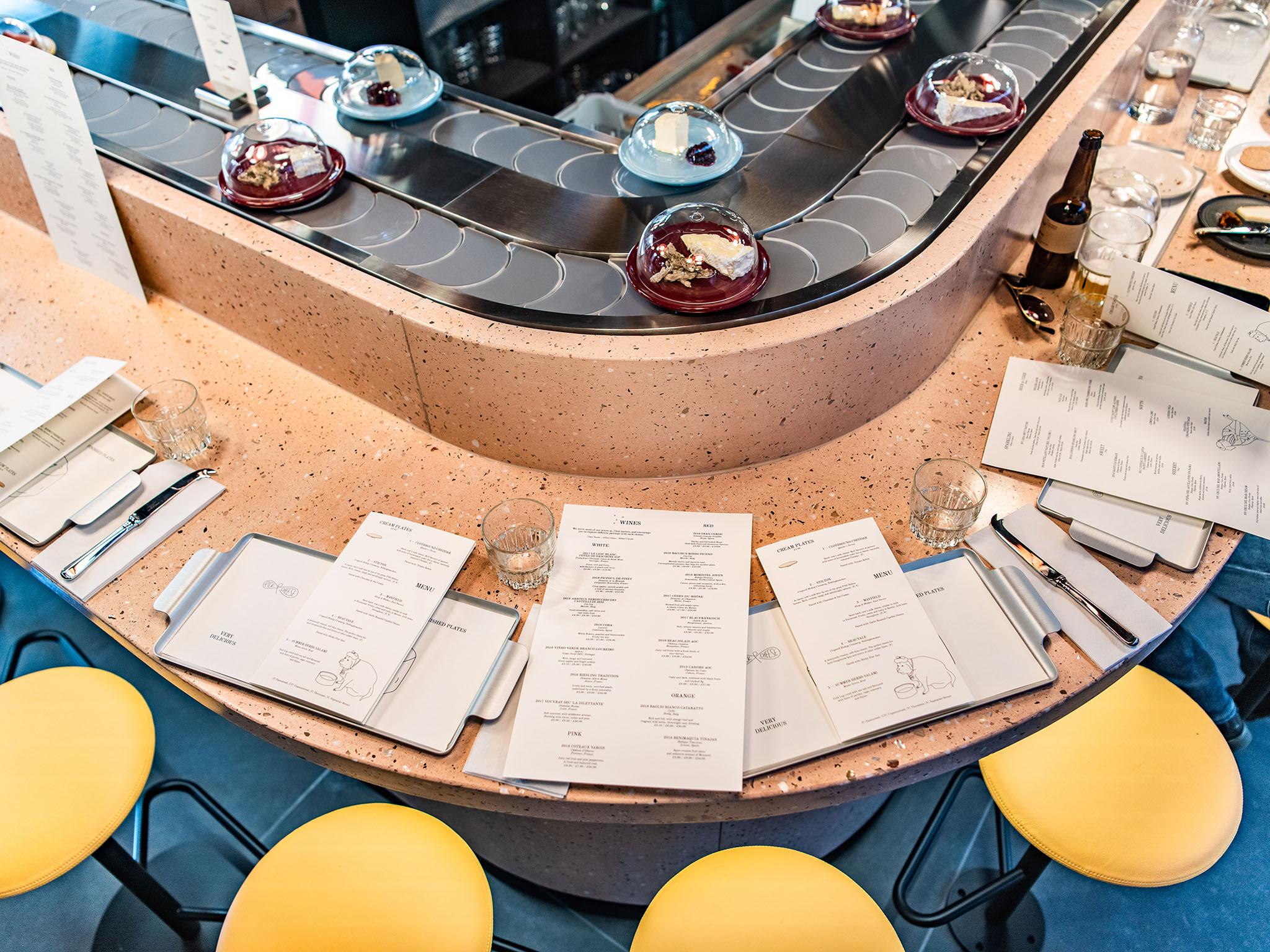 Another week, another market. I'll stop writing about them when they stop making them. This time it's the revitalised Seven Dials, in Covent Garden, mere metres from the Arcade Food Theatre under Centre Point.
At this rate, by 2022 there will be no other shops, restaurants or open space left in London.
The city will be one enormous covered room, with 8 million traders selling 8 million bad tacos to 8 million cash-depleted citizens.
We'll tell you what's true. You can form your own view.
From
15p
€0.18
$0.18
USD 0.27
a day, more exclusives, analysis and extras.
Where the Arcade Food Theatre at times feels like it has been built to satisfy the whims of the creators, in reverence of the micro-restaurants within, Seven Dials has a more customer-friendly atmosphere.
It's pitched lower than its slightly older competitor, and for all its elegant internal architecture has more of a knockabout atmosphere.
To be successful, it will need to be heaving at the weekends, and your enjoyment of a visit may be related to how much you mind being racked and stacked.
It is a vast space. In the 19th century it was a banana and cucumber warehouse, before that kind of terminology raised sniggers. It's spread over two levels, with sit-down restaurants, including Big Shot Coffee and Donuts, Claw the crab guys, the hit Monty's Deli, still the best salt-beef sandwich in London, and the hit and miss Club Mexicana, a vegan taco spot, surrounding a round central atrium.
Downstairs there is a bar, and communal seating, surrounded by options: Truffle burgers, Strozzapreti pasta, Nanban, El Pollotte with its guava-glazed fried chicken. Something for everyone, as long as it is fried.
The whole thing kind of… works? And it seems aimed squarely at the Tinder daters
The most striking feature upstairs is Pick & Cheese, where diners sit around a counter with a sushi-style conveyor belt, on which portions of cheese from small producers trundle round appealingly.
When I first spied this it seemed like an unnatural expression of late capitalism, especially with the mighty Neal's Yard Dairy winking through the window.
Of course there were queues from the start. After I wrote a slightly sarcastic post on social media to this effect, their publicist invited me to try it for myself, and with the usual caveats about free cheese tasting better than paid-for cheese. I was pleasantly surprised, especially by an Edmund Tew served at exactly the right temperature, and a cheese toastie, golden and oozing. The whole thing kind of… works? It is a jolly way to eat without committing to a full dinner, and aimed squarely at the Tinder daters.
Not everything sings with hospitality. There are oppressive numbers of security goons, especially during afternoon lulls, who are under instructions not to let any external food or drink in, which is kind of fair enough but also a bit "come on lads".
I was stopped from taking a drink upstairs. Tap is dispensed from fountains in the corner of each floor, like a school canteen, which is less than optimal on a salt comedown from one of the Monty's reuben sandwiches.
As with all these markets, the experience is not as good as it would be in a standalone venue. Seven Dials might the pick of the new markets, but I think that's enough for now, thanks.
Would I go again? Yes
Should you go? Yes
Could you take your parents? Yes
Pick & Cheese – The Cheese Bar, Seven Dials Market, Short's Gardens, London WC2H 9AT; thecheesebar.com; open daily