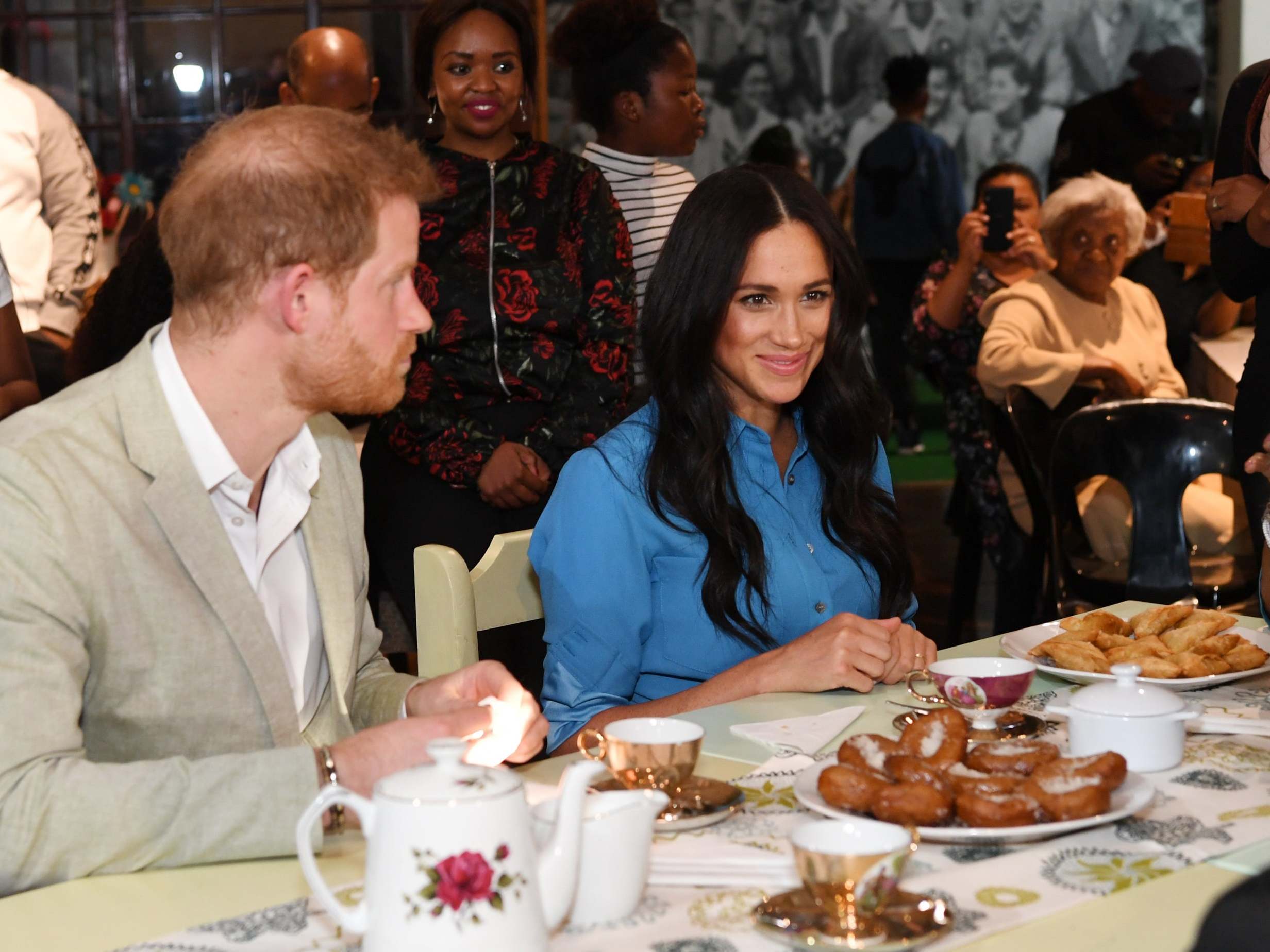 The Duke and Duchess of Sussex have emphasised the "importance of cooking" while on their royal tour of southern Africa.
During the second half of their first day abroad, the royal couple visited the District Six Museum and the Homecoming Centre in Cape Town, South Africa.
The museum – a post shared on the duke and duchess' Instagram account explained – is helping to rebuild the local community in Cape Town, after "much of this diverse community was destroyed" and many of its inhabitants were "subjected to forced relocation during the apartheid era".
We'll tell you what's true. You can form your own view.
From
15p
€0.18
$0.18
USD 0.27
a day, more exclusives, analysis and extras.
While at the museum's Homecoming Centre, Meghan and Prince Harry were served regional dishes by some of the community's residents.
"The duke and duchess were treated to food cooked by local women that showcased the wonderful variety of recipes – and the importance of cooking to bring communities together – a topic the duchess feels strongly about," the royal couple's Instagram caption read.
The caption also referenced Together: Our Community Cookbook, the charity cookbook which Meghan helped to create last year in collaboration with women who work in the Hubb Community Kitchen in west London, in support of the community affected by the Grenfell Tower fire.
"Their royal highness have had an amazing first day in South Africa and are incredibly grateful for the wonderful welcome they have received," the Instagram post concluded.
On the first day of Meghan and Prince Harry's royal tour, the duchess delivered a powerful speech about female empowerment, in which she spoke about being a "woman of colour".
The duchess gave her speech while visiting the Mbokodo Girls' Empowerment Program, which provides self-defence and empowerment training to girls who have experienced major trauma.
"May I just say that while I am here with my husband as a member of the royal family, I want you to know that for me, I am here as a mother, as a wife, as a woman, as a woman of colour and as your sister," Meghan said, a statement which prompted cheers from the crowd.
"Each time a woman stands up for herself, without knowing it possibly, without claiming it, she stands up for all women," she added.
For all the latest news on the royal tour, click here.