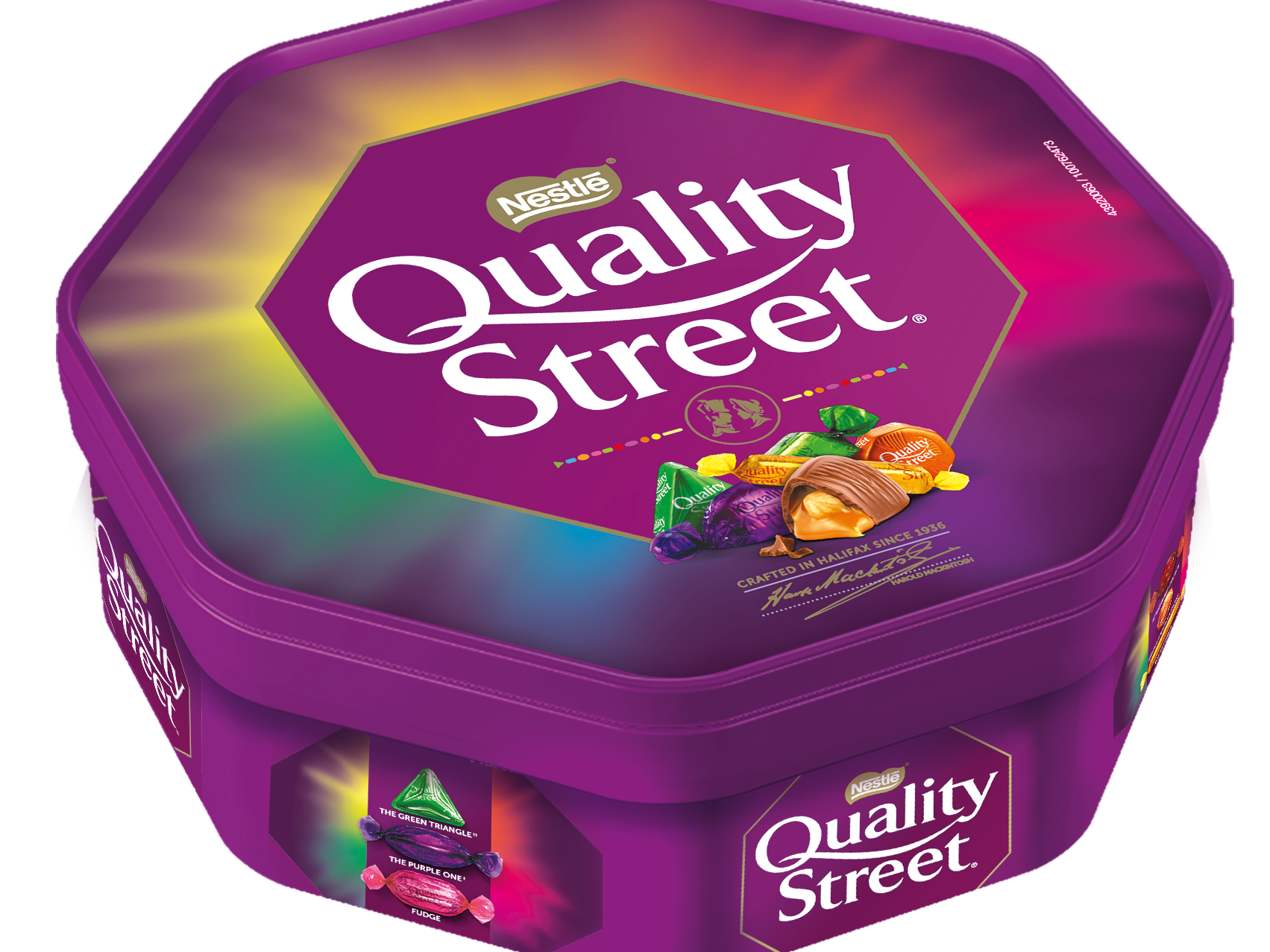 Quality Street has reduced the weight of its classic, seasonal tub from 720g to 650g as a new chocolate has been added to the assortment for Christmas.
In the lead up to the festive season, the Nestlé-produced confectionery brand has revealed a revamped look for its much-loved tub of sweets.
In addition to unveiling a new, colourful tub, the company has also announced that the range will include a new product – the limited-edition chocolate caramel brownie.
We'll tell you what's true. You can form your own view.
From
15p
€0.18
$0.18
USD 0.27
a day, more exclusives, analysis and extras.
Some chocolate-lovers may be perturbed to learn that their favourite source of chocolate indulgence over the Christmas period has been reduced in weight by 70g, having shrunken in size on several occasions in recent years.
Nonetheless, Nestlé explained that the percentage of chocolate sweets in the tub has increased from 35 per cent to 46 per cent, in accordance with customer feedback.
The firm added that last year, it was the only mainstream brand to sell a tub weighing more than 700g, and that the tub still remains one of the heaviest on the market.
Some may be disappointed to discover that the new 650g tub has the same RRP as last year's 720g tub, which is £7.74.
However, Nestlé explained that the chocolate sweets in the tub – which have increased in quantity – are more expensive than the toffee-based products in the assortment.
Furthermore, retailers can decide whether or not to charge customers the RRP for the product and when to put it on sale.
For example, the 650g tub is currently available from Asda for £4, and from Tesco for £3.50, reduced from £5.
This year, Quality Street is offering assortments of sweets at a variety of weights – 650g, 800g, 1kg, 1.2kg and 2kg.
Special gold 800g tins are being sold exclusively at Tesco, while the 2kg tins are available to purchase from Costco.
The last time Quality Street included a new sweet in its range was in 2016, when it added the honeycomb crunch sweet in celebration of the brand's 80th birthday.
In May, Quality Street announced that it would be replacing the toffee deluxe sweet with the new limited-edition chocolate caramel brownie.
The chocolate caramel brownie consists of a milk chocolate shell with chocolate-flavoured caramel inside.
Toffee deluxe was one of the original products included in the Quality Street range when the brand first launched in 1936.