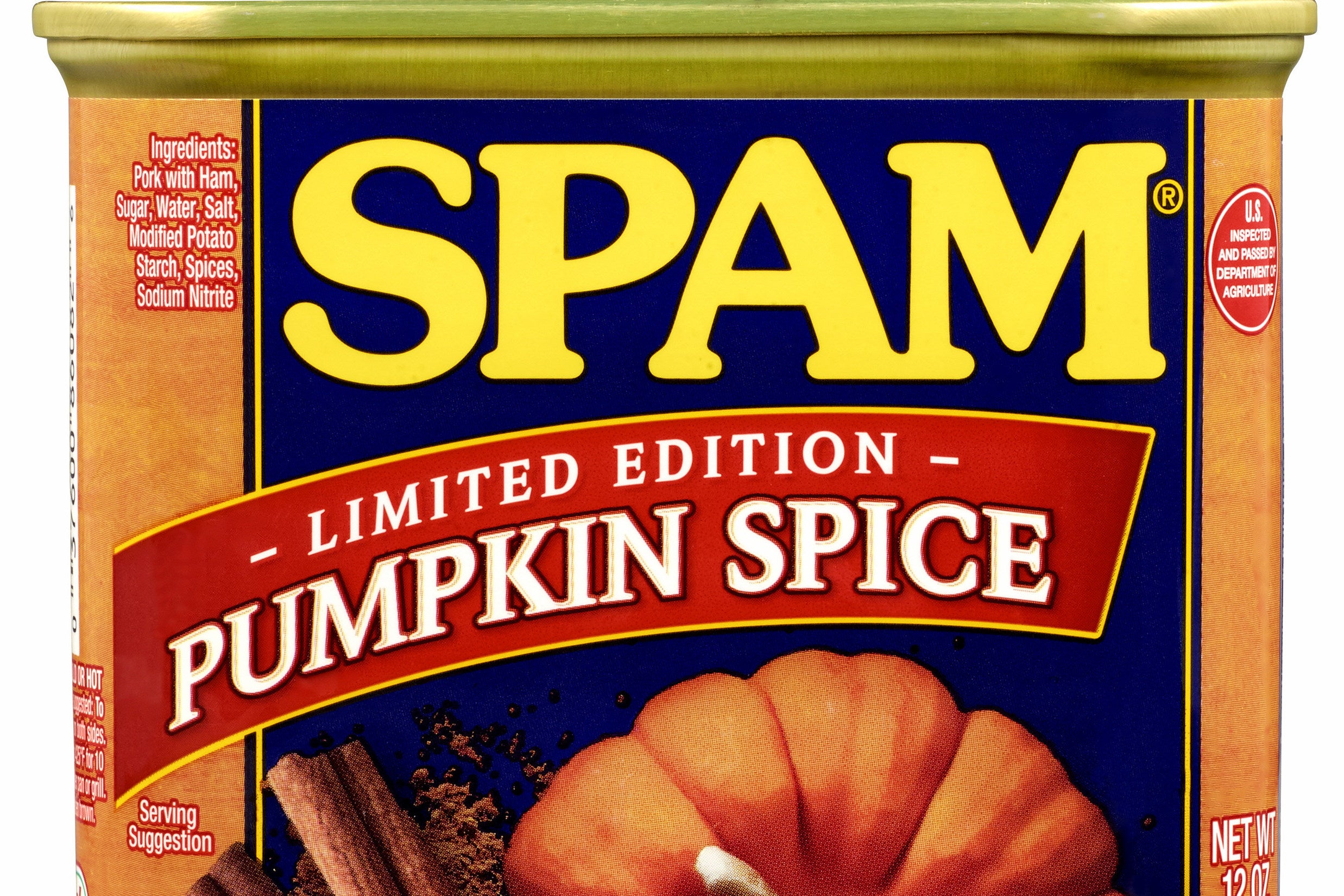 The pumpkin-spice obsession isn't just limited to candles and lattes – a new limited-edition pumpkin version of Spam sold out within hours.
On Monday, Hormel, the makers of the popular canned meat, released the fall-themed flavour online to celebrate the first day of autumn.
According to a description of the product, the flavour features hints of cinnamon, clove, allspice and nutmeg, and is perfect for pairing with waffles, hash or eggs.
We'll tell you what's true. You can form your own view.
From
15p
€0.18
$0.18
USD 0.27
a day, more exclusives, analysis and extras.
To create the unique edition, the company paired the pumpkin-pie flavours with the other Spam ingredients, including pork with ham, sugar, water, salt, potato starch, and sodium nitrite.
Although a questionable combination, the product sold out completely on the Spam and Walmart websites in just seven hours, where two-packs retailed for $8.98 (£7.27).
While some people expressed their scepticism about the taste of the limited-edition version on social media, others were outraged by the speed with which the product sold out.
"It sold out within an hour? I'm so disappointed. I had it on my calendar," one person tweeted.
Another said: "Y'all sold out before I could even find them."
Unfortunately for those who didn't get a chance to purchase the item, Hormel says it has no plans to make more pumpkin spice Spam.
"Our fans continue to amaze us with their passion for the Spam brand," a spokesperson told the Star Tribune. "At this time, we do not have any plans for more Spam Pumpkin Spice products, but we're always keeping our eye on new flavours or varieties that will resonate with our fans."
The brand has also directed fans to the 15 other Spam varieties, which include a hot and spicy version, and a teriyaki one.
But whether pumpkin-flavoured Spam actually tastes good is still up for debate, as the product currently has just one review – for two stars.
"Not a huge fan, can definitely taste the pumpkin," the review reads.