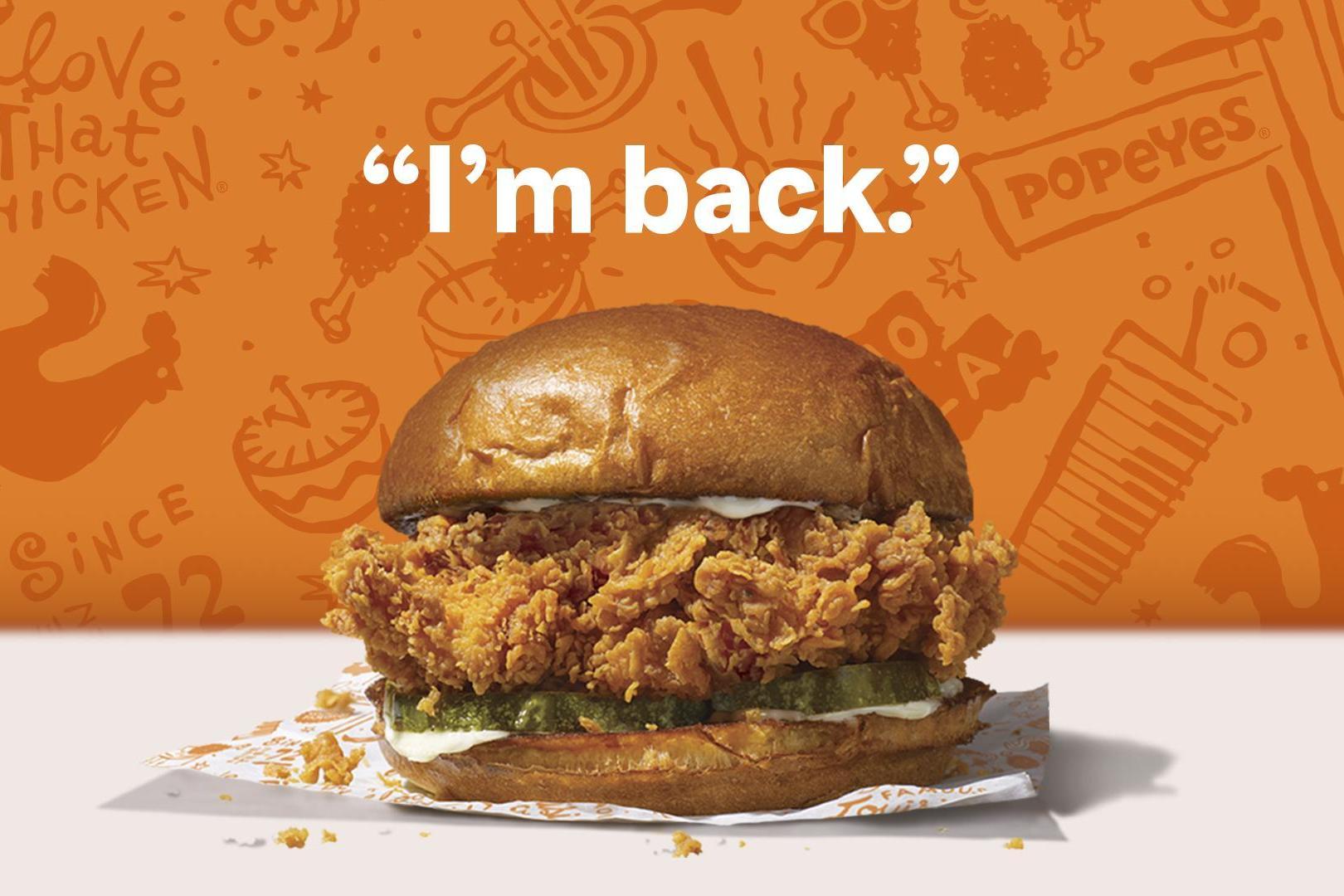 Popeyes has announced the return of its beloved spicy chicken sandwich, after it sold out of the popular menu item in August.
On Monday, the fried chicken chain revealed the chicken sandwich will be returning to menus nationwide on Sunday, 3 November.
The return of the sandwich, which sold out in just two weeks, was announced with a statement that had just two words: "I'm Back."
We'll tell you what's true. You can form your own view.
From
15p
€0.18
$0.18
USD 0.27
a day, more exclusives, analysis and extras.
And, according to the chain, the sandwich, which features a buttermilk-battered and hand-breaded chicken meat fillet topped with pickles and mayo and served on a toasted brioche bun, is here to stay.
"We plan to offer it to our guests for a long time," Popeye's head of marketing Bruno Cardinali told CNN. "We are confident that we'll be able to meet demand."
Popeyes also celebrated the news with a video in which it poked fun at competitor Chick-fil-A for not being open on Sundays.
"Y'all… the sandwich is back," the video states, showing a man adding "Open Sunday" to a road sign for Popeyes.
The video comes after the chicken chains got into an argument on social media over the summer, after Chick-fil-A insinuated it had been the first fast-food restaurant to sell a chicken sandwich.
"Bun + Chicken + Pickles = all the <3 for the original," the chain had tweeted in August, prompting Popeyes to respond: "... "y'all good?"
On Twitter, the video announcing the return of the Popeyes' chicken sandwich, which has already been watched more than 924,000 times, has been met with joy.
"FINALLY," one person wrote.
Another said: "If you're having a bad day, Popeyes is bringing back the chicken sandwich 3 November."