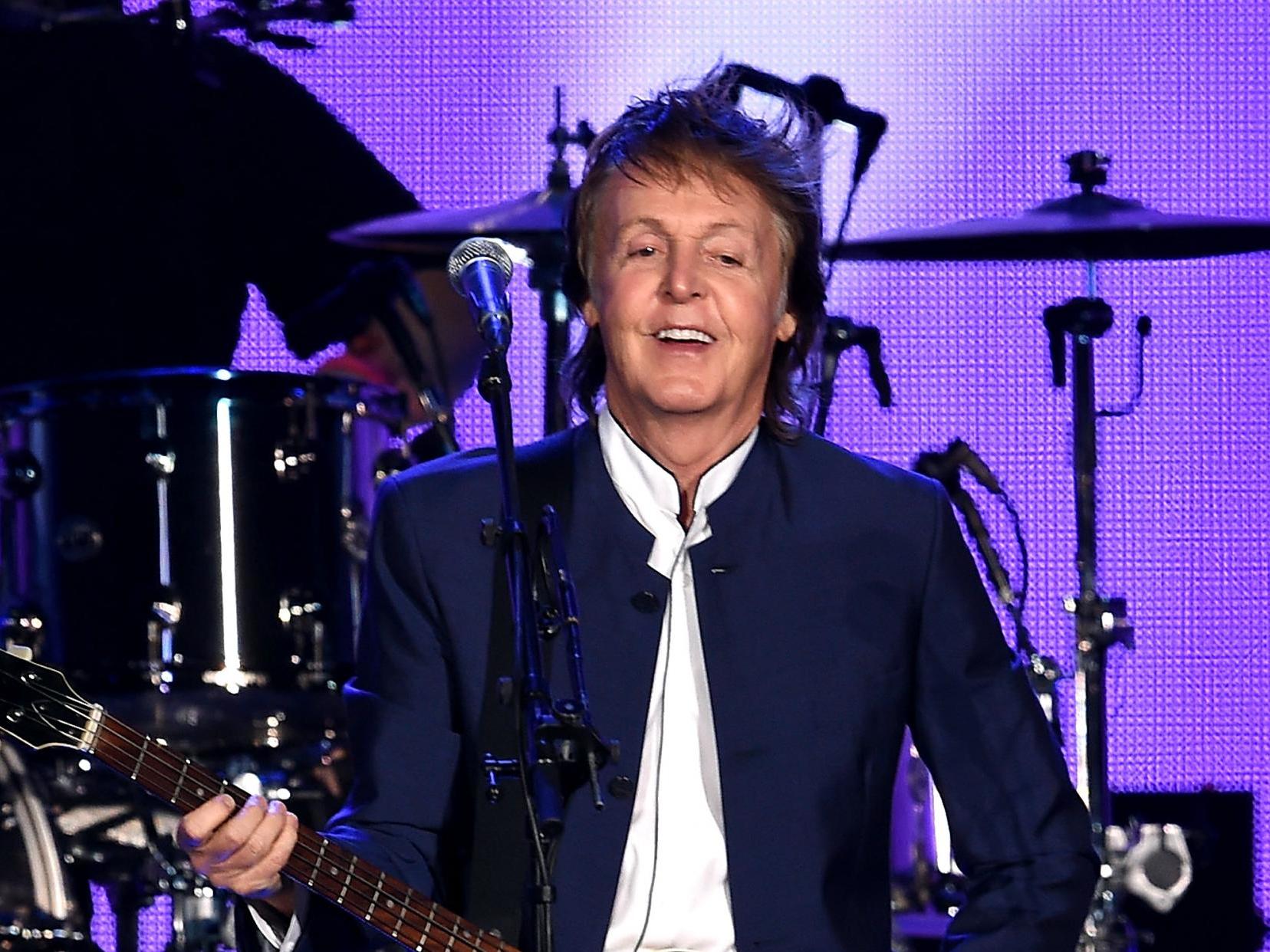 Sir Paul McCartney has launched a new campaign to mark 10 years of his Meat Free Monday movement.
The famous vegetarian launched the not-for-profit organisation in 2009 with daughters Mary and Stella to encourage people to enjoy at least one plant-based day of eating each week.
To the mark the organisation's 10th anniversary, the singer has announced the launch of the #MFMCountMeIn campaign which aims to raise awareness of what people are doing to reduce their meat consumption and inspire more people to do the same.
We'll tell you what's true. You can form your own view.
From
15p
€0.18
$0.18
USD 0.27
a day, more exclusives, analysis and extras.
Speaking of the movement, the 76-year-old said: "10 years of Meat Free Monday – I can't believe it!
"It's beautiful and the support we've had from all these lovely people – you and all the other lovely people – it's been great."
Fellow Beatles musician Ringo Starr, actors Tom Hanks and Rita Wilson, as well as singer Ellie Goulding and tevision chef Ainsley Harriott have shown their support for the campaign.
The singer described Meat Free Monday as "a simple idea that people have caught onto.
"They love it, we love it, the planet loves it, everybody loves it, the animals love it."
The Liverpudlian's fashion designer daughter Stella added: "Join us in celebrating 10 years of Meat Free Monday.
"Our planet needs us more now than ever. So let's save the animals, save the planet, together."
A recent Harvard study found that eating red meat three times a week increases the risk of early death by 10 per cent.
The study's researchers also found that swapping red meat for healthier animal or plant-based alternatives was associated with a lower risk of death among both men and women.
Over the years, the Meat Free Monday organisation has worked with hundreds of schools, universities, restaurants and businesses, as well as published a cookbook, The Meat Free Monday Cookbook, and produced a short documentary, One Day a Week, about their work.
The campaign comes almost a month after sustainable fashion label Mother of Pearl partnered with teamed up with plant-based restaurant Farmacy to create a capsule collection of merchandise to promote sustainability.
With each purchase of an item from the collection, which features black and white apparel emblazoned with slogans such as "Got no beef" and "No artificial content", £1 is donated to the Meat Free Monday campaign.
Last month, food and farming charity the Soil Association called on the Department for Education to implement a compulsory meat-free day each week with meals based around beans and pulses.
School food standards currently only include a non-mandatory recommendation to include a weekly meat-free day.