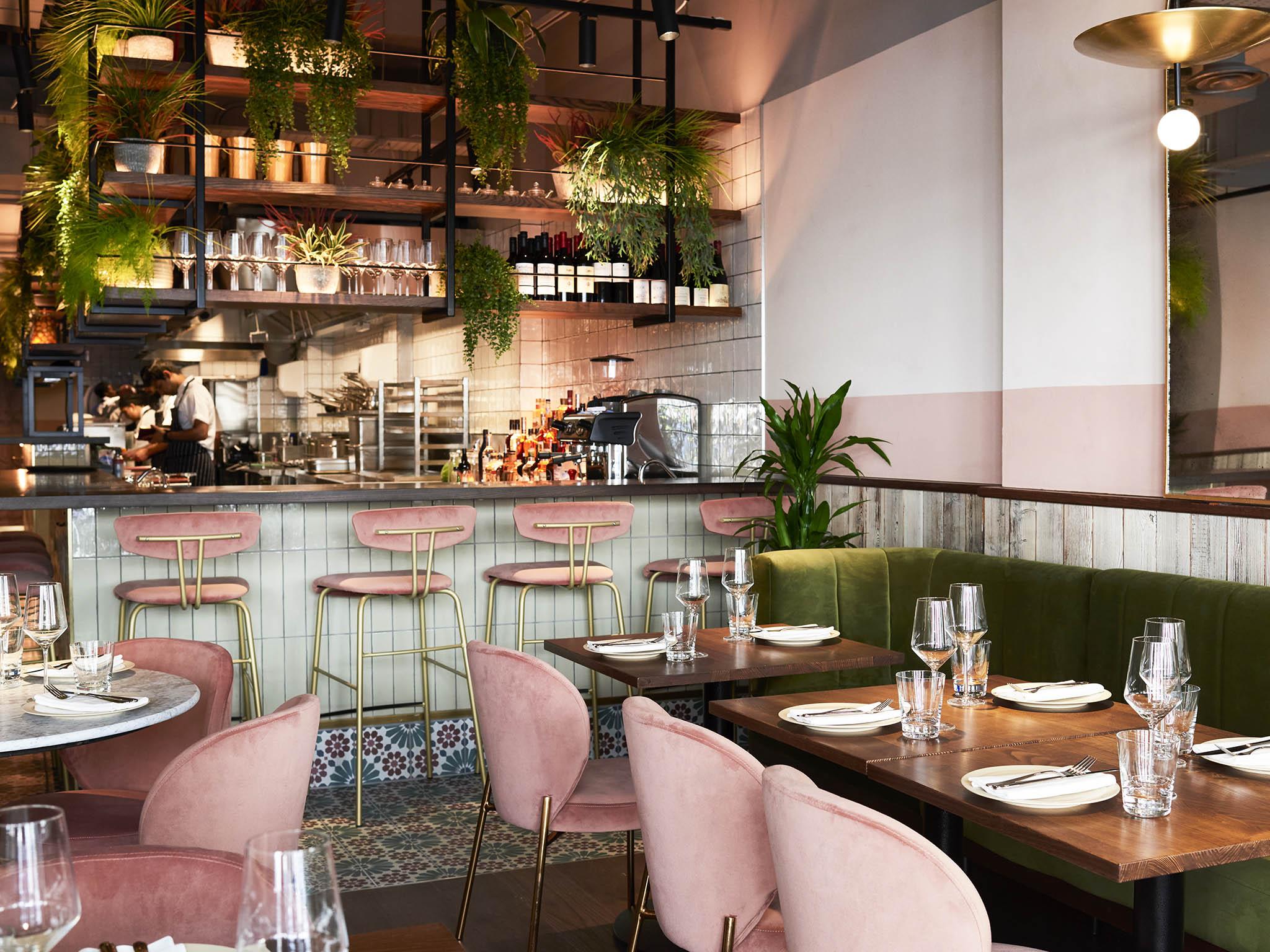 Persian cuisine is one of those that tends to be pigeon-holed: by location, usually in west London; and by menu, which never veers far from kebabs and stews.
Nutshell has gone slightly against the grain by opening slap bang in the middle of the city, nestled near two landmarks in their own right in the London Coliseum and the Chandos pub on St Martin's Lane.
The menu (slightly unusually) also shines a light on mezze, an obvious extension of the "sharing concept" they've chosen to employ.
We'll tell you what's true. You can form your own view.
From
15p
€0.18
$0.18
USD 0.27
a day, more exclusives, analysis and extras.
Those mezzes form many of the highlights of the two meals I've eaten there. Panir sabzi, a Persian menu mainstay, is more of a spreadable white cheese than the usual crumbly feta, saltier than you might expect but perfectly paired with the bazaar bread.
In fact, it seems like the menu has been designed with the bread in mind, working backwards after the team tasted it. It's a remarkably light, crispy, and at the same time substantial baton that is freshly baked to order and arrives warm to the table. Order at least one per person. There will be no regrets.
You'll need the bread for the smokey aubergine – kashk e bademjan, essentially, though less creamy than most versions you might have tried – and the mast o-khiar, tzatziki's more sour, arguably more delicious cousin.
The sambusach proves that the smart touches at the bread oven also extend to the fryer, with one of the lighter samosas you're going to find; the casing dissolves on your tongue like a prawn cracker.
With a pastry so fine, it's a slight shame the filling isn't a touch punchier, though the potato inside at least gives enough of a contrast in textures to keep eating it interesting.
While the focus does seem to be on the mezze dishes, it would be unfair to say Nutshell doesn't hold its own when it comes to what you might consider the mains, presented here in sections by stove and grill.
Joosh pareh is the pick of the dishes from the stove, excellent beef dumplings in a sour cherry broth, bobbing along next to satisfyingly al dente chickpeas. Jojeh kebab is barbecued poussin, rather than a mature chicken, and has the appropriate tenderness. It's a thrilling combination of lemon and saffron, and the accompanying yoghurt elevates it into the superb tier of grilled birds.
The octopus is along the same piquant lines, a decent-sized tentacle served with tart white beans and a sabzi (herb) salsa. It rivals the poussin for flavour and texture, but comes in at a punchy £16.50, which doesn't present nearly the same value. In fact, prices generally let you know you're in a central London restaurant.
I'd possibly advise skipping the chelo rice. The best rice in Persian restaurants, or Persian dining tables in general features enough butter so as to make Joël Robuchon's mash potato recipe look like a health food. The version here is a bit too tame. Go for the aforementioned bread instead.
And make sure you save room for dessert. The zulbia (aka jalebi) is possibly the star of the show. Rather than being soaked in syrup and orange food colouring it's presented in its naked form; rings of deep fried batter to be dipped into the pot of delicious fig cream.
Sharing menu bills have a tendency to escalate out of control, particularly when you're advised to get a few plates between you, and that can be the case here.
It's worth bearing in mind, though, how different it feels to eat in a new restaurant in zone 1 and it not be a chain, or a chain import, or the extension of another restaurant group. It's remarkable how noteworthy it is, and here's hoping Nutshell succeeds as a result.
Food ★★★★☆
Service ★★★★☆
Value ★★☆☆☆
Nutshell, 30 St Martin's Lane, Charing Cross, London WC2N 4 ER; 02034 097926; open Sat-Mon; nutshelllondon.co.uk