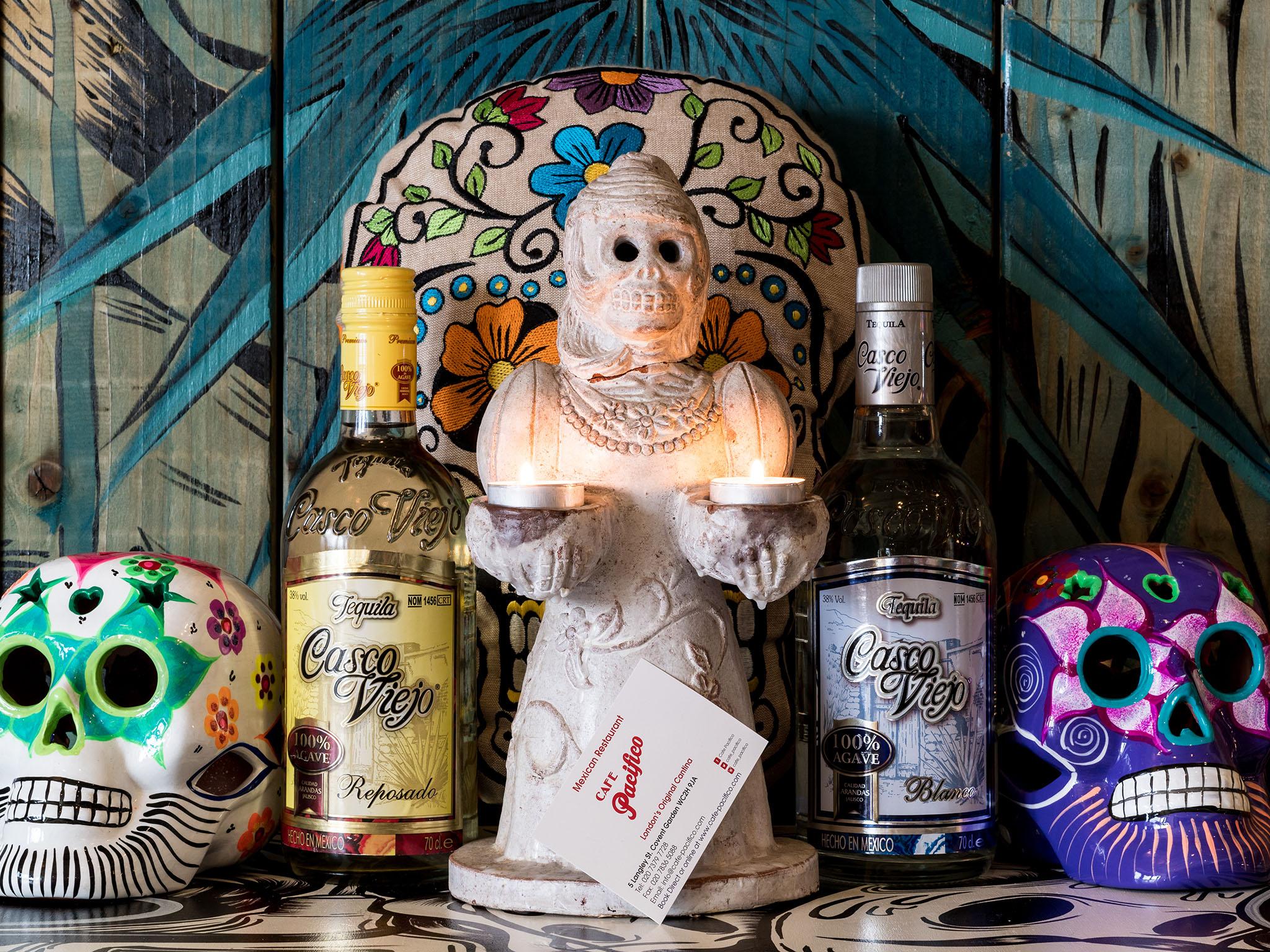 If you're drinking tequila with a lime and salt, then you're doing it all wrong. Pure tequila, produced primarily in Jalisco, Mexico, is created from the blue weber agave plant – which gives tequila a richer and more fruity flavour. If you're ordering in a bar that serves tequila with a lime and salt, then it's most probably not 100 per cent tequila.
You should probably avoid worms in your tequila
Despite popular belief, real tequila doesn't contain worms. The notion of having the slippery insect in your tequila originally originated from its cousin, mezcal. Despite this, the worm in tequila trend gripped consumers in the 1940s, as it was believed to have given the drinker magical qualities.
Where does my tequila come from?
Unlike many fruit or grain-based spirits, tequila is not made from the cactus, as many people believe, but a desert succulent named the blue weber agave plant. The plant favours high altitudes, requires little water, and serves as the base ingredient for tequila. Because of its popularity and global demand, it is an important economic product for Jalisco.
Is tequila protected?
Just like champagne has a protected designation of origin from France, tequila too has its own protected designation from Mexico. Put in place in the 1970s, Mexican law states that tequila can only be produced in the state of Jalisco, and other limited areas including Guanajuato and Michoacan.
How long did my tequila take to make?
Tequila can take an average of five to eight years to be made into a bottle of liquid. This is due to the production and best conditions in which the blue weber agave plant needs to flourish. A good quality agave plant will need to grow to its full potential to create the best tequila. 
Carlos Fernando is the director at Cafe Pacifico, Britain's oldest Mexican bar and is the only UK restaurant with a gold accreditation from the Regulatory Tequila Council