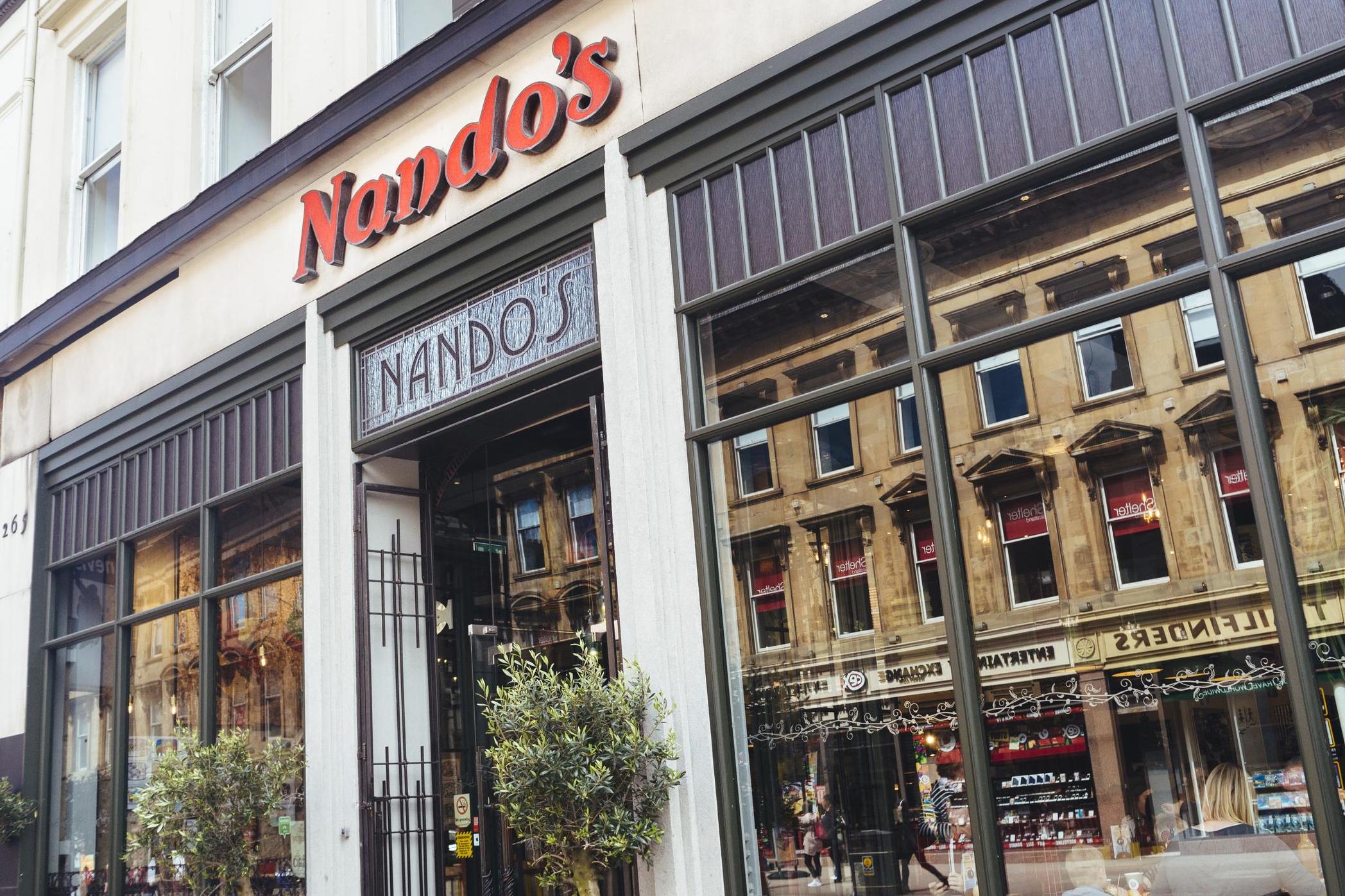 World Animal Protection (WAP) has launched a campaign calling on Nando's to urgently improve its chicken welfare policy.
The #TheRealCheekyNandos campaign is calling on fans of the restaurant to sign a petition which demands urgent action.
The animal welfare charity is highlighting the cruelty and suffering faced by the chickens that Nando's serves in its restaurants, which it says results in "terrible health problems".
We'll tell you what's true. You can form your own view.
From
15p
€0.18
$0.18
USD 0.27
a day, more exclusives, analysis and extras.
The WAP claims that Nando's uses fast-growing breeds of chicken which suffer from a number of health concerns, including "deformed legs and hearts and lungs that struggle to keep up."
"This often means they cannot walk and die prematurely," the WAP states.
According to Compassion In World Farming (CIWF), chickens farmed for meat are commonly slaughtered after just a few weeks or months, depending on whether they are free-range or organic.
CIWF adds that the rapid growth of these chickens also "puts a strain on their hearts and lungs, they suffer from fatigue and do not have much energy for exercise".
The WAP adds that Nando's chickens are kept in cramped conditions in a space less than an A4 piece of paper, which prevents them from "behaving naturally".
Further to its call for Nando's to review its current chicken welfare policy, the WAP has also launched the  'Nando's Red Card' – a play on the Nando's Black Card, which offers card holders free food from the restaurant.
The group is asking diners to take a photo with their red card and sign a petition urging Nando's to review its chicken welfare policies.
Commenting on #TheRealCheekyNandos campaign, Ian Woodhurst, UK farming campaigns manager at World Animal Protection, said the group hopes Nando's will listen to the concerns of its loyal customers.
"It needs to stop using fast-growing chickens and give its chickens more space to move and behave naturally," Woodhurst said.
"If not, Nando's chickens will continue to suffer from catastrophic health issues and live their short lives in unnecessary pain."
In response to the campaign, Nando's has said it is working hard with a range of independent experts on its strategy to provide higher welfare standards.
"We know that as a chicken restaurant group we have a desire and responsibility to overcome these challenges, identify opportunities and ensure that every aspect of how we source our chicken is done in the best possible way," a spokesperson for Nando's said in a statement.
"We welcome initiatives like the Better Chicken Commitment and share the aspiration and recognition of the need to change, which we believe needs to be a combined effort across the industry."