Yorkshire pudding-lovers everywhere – prepare to be blown away. 
The Reform Social & Grill restaurant in London has a variety of Yorkshire pud offerings that will make you drool.
While Sunday roast aficionados may scoff at the idea of adapting a much-loved classic, this restaurant is bound to serve up something to suit everyone's palate.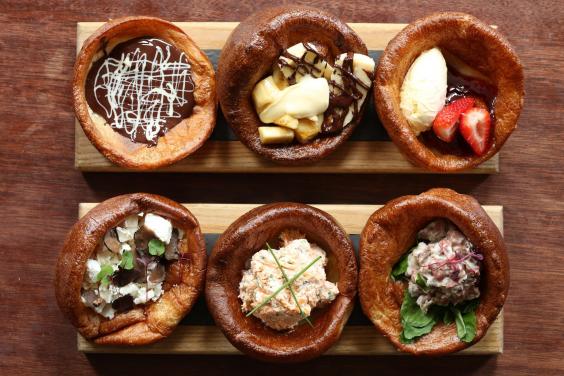 (Reform Social & Grill)
The Reform Social & Grill restaurant, which is situated in Marylebone, boasts six delectable Yorkshire pudding varieties, of which there are three savoury and three sweet options. 
If you're in the mood for something savoury, you can choose from salt beef with horseradish and watercress, hot smoked salmon with cream cheese and chives or Tunsworth cheese with truffle oil. 
However, if you fancy something a little sweeter, you can take your pick from chocolate and caramel, sugar Yorkie with clotted cream and jam or banana and custard.
The restaurant offers the option of buying three Yorkshire puddings for £8, giving you the opportunity to satisfy both your sweet and savoury taste buds. 
Their Yorkshire puddings have proven a hit with customers, with many taking to TripAdvisor to gush about their delicious meals. 
"I came here specially for the Yorkshire puddings," a woman from Canada wrote. 
"OMG I was in heaven, they were scrumptiously delicious!!!"
Another person on TripAdvisor described their experience as the "Perfect valentines meal with perfect food."
Yorkshire puddings originated in the north of England around the early 18th Century, described as "a dripping pudding" in the 1737 book The Whole Duty of a Woman. 
If you want to take your love of Yorkshire puddings to the next level, you can join in the celebrations of Yorkshire Pudding Day on the first Sunday of February.
Reuse content