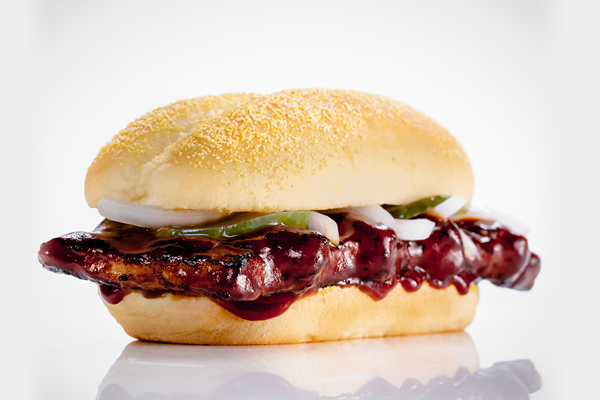 McDonald's fans are rejoicing after the fast-food chain announced the highly-anticipated return of a cult-favourite menu item.
The beloved McRib, a sandwich stuffed with a boneless pork patty covered in "tangy, delicious" barbecue sauce, pickles and onions, will officially be returning to stores on Monday October 29, the chain announced – and some stores already have it.
"We know our fans love this limited time classic," McDonald's chef Mike Haracz said in a statement today.
The McRib, which was first released 36 years ago, is available for a short time only each year. However, fans of the BBQ sandwich often struggle to find it – as restaurant participation is up to each individual restaurant.
Fortunately, this year, McDonald's announced that it would be making some changes so the McRib is more easily-accessible to all.
To find one of the locations offering the McRib this fall, hungry customers can use the McDonald's Finder app's special "McRib Season Edition."
If that weren't convenient enough, the global fast-food chain has also partnered with Uber Eats to make "McDelivery" a reality.
"We wanted to bring the McRib to as many fans as possible this year," Haracz said. "With the McRib also now available via McDelivery on Uber Eats, we're excited to make it more accessible to customers with the speed and convenience they expect from McDonald's."
The news has been met with joy on social media, where McRib-lovers have begun celebrating.
"I don't mean to alarm anyone, but THE MCRIB IS BACK," one person tweeted.
Another said: "The McRib is back and I've never been happier.
Currently, the McRib is only available in 9,000 of the more than 14,000 US McDonald's locations, excluding Alaska, Hawaii, and US territories.