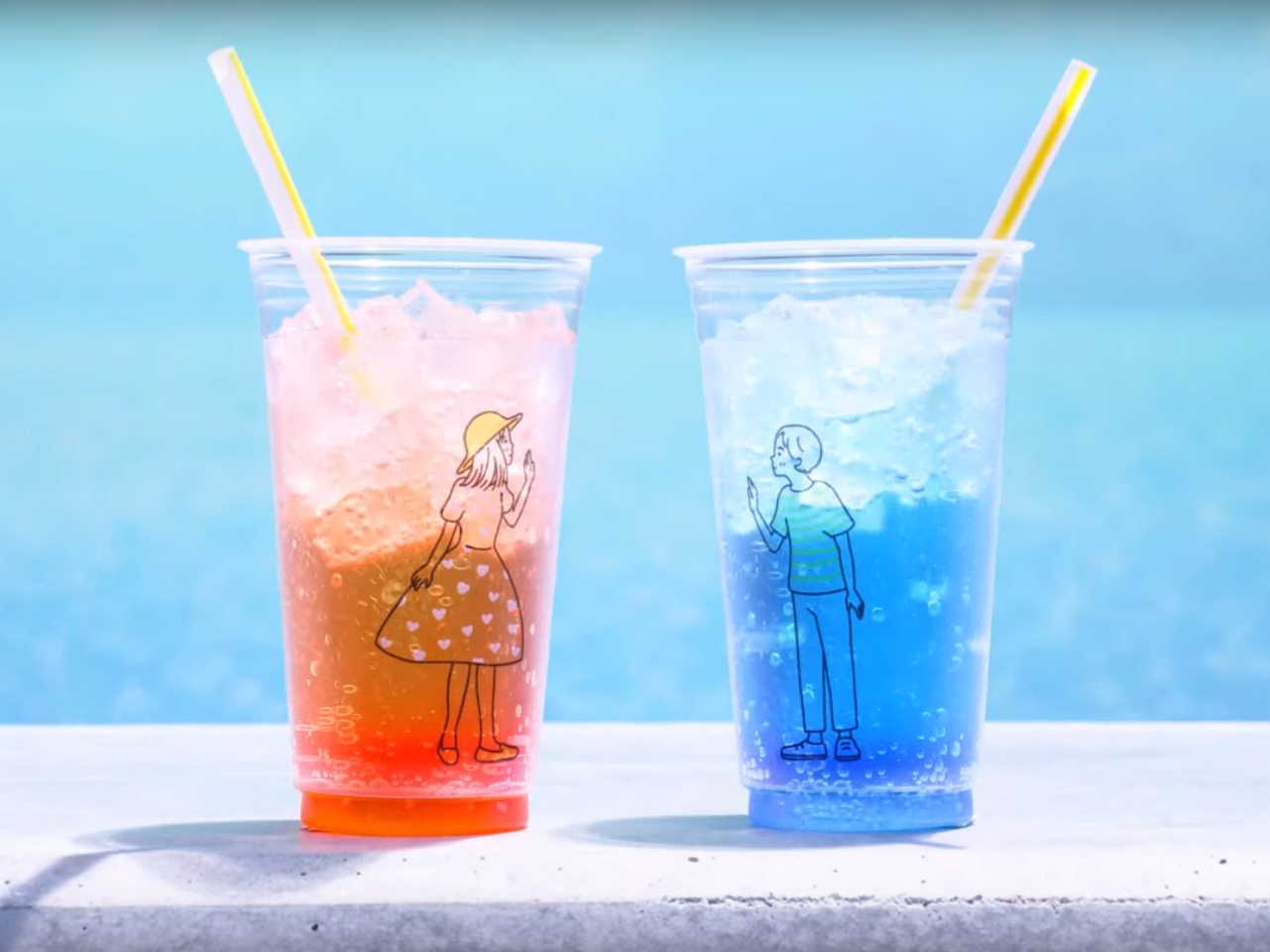 McDonald's Japan has sparked a viral trend – for all the wrong reasons.
Last month, the Japanese franchise of the American fast food restaurant launched its McFizz summer soft drinks range.
The drinks in the range are served in specially designed cups, featuring line drawings of boys and girls on the clear plastic.
We'll tell you what's true. You can form your own view.
From
15p
€0.18
$0.18
USD 0.27
a day, more exclusives, analysis and extras.
McDonald's Japan explains on its website that when the McFizz drinks have been consumed, the cups can be placed on top of each other so that the illustrated characters are made to look as though they're kissing.
However, McDonald's customers in Japan realised that when the cups are twisted in a certain way, the characters can be made to look as though they are in a sexually suggestive position.
Several Twitter users commented on the unintentional gaffe caused by McDonald's Japan.
"McDonald's in Japan really didn't think this cup design through," one person remarked.
"What the hell is going on at McDonald's in Japan?" another added, in response to photographs of the cups demonstrating explicit positions.
The McFizz drinks come in three flavours: Lemon Ginger, Blue Hawaii and Blood Orange.
They are topped with ice cream and cost between 250 and 310 yen (£1.95 to £2.42).
Earlier this year, McDonald's announced the launch of vegan chicken nuggets in some of its Norwegian restaurants.
The vegan nuggets are made by combining mashed potato with chickpeas, onion, carrots and corn.
In January, the fast food restaurant released a vegan-friendly Happy Meal in the UK.
While the Happy Meal does not contain any animal by-products, it is described as "vegan-friendly" or "vegetarian" because the tortilla wraps in the range pass through the same toaster as McDonald's buns, which contain milk.