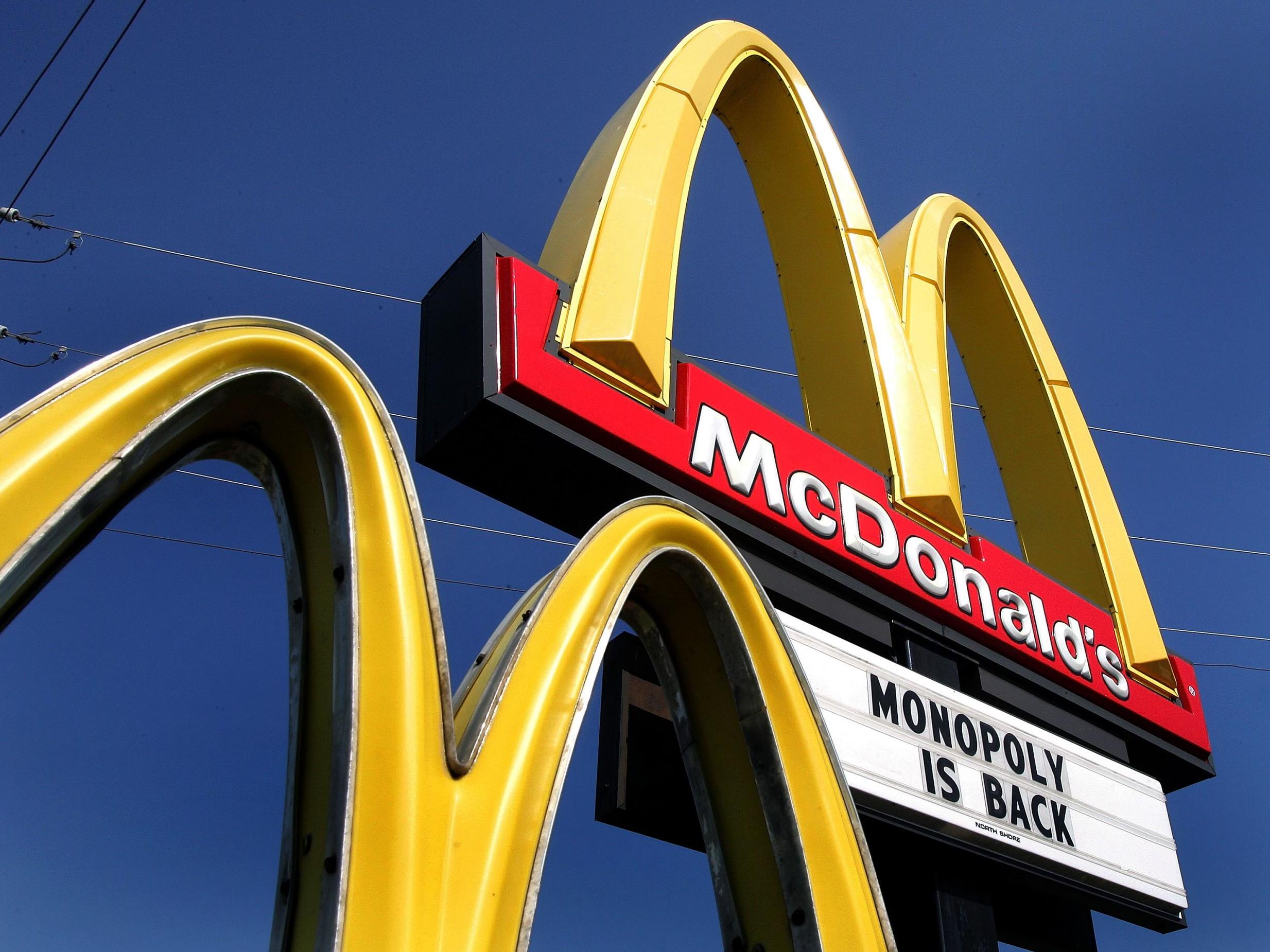 McDonald's customers have expressed their fury after noticing a reduced number of Monopoly stickers on large meals in comparison to previous years.
On Wednesday 20 March, the fast food chain launched its annual McDonald's Monopoly game.
Taking place until Tuesday 30 April, the competition gives customers the opportunity to win an array of prizes when they collect Monopoly labels which come with certain food and drink items.
We'll tell you what's true. You can form your own view.
From
15p
€0.18
$0.18
USD 0.27
a day, more exclusives, analysis and extras.
This year, the American fast food company announced it had removed the "go large" incentive from the game, which formerly allowed participants to collect more stickers when they bought larger meals.
While the change has been introduced following criticism of McDonald's Monopoly for supposedly encouraging unhealthy eating, several fans of the game have made it clear they're not happy.
"Got a large fries from McDonald's and only got TWO Monopoly stickers?? Do I smell a scam," one person tweeted.
"McDonald's have reduced the amount of Monopoly stickers you get on a large meal, fuming," someone else wrote.
Another McDonald's customer said he has "never felt more betrayed".
Last week, deputy leader of the Labour Party Tom Watson tweeted his disapproval of the McDonald's Monopoly scheme.
"McDonalds 'Monopoly' promotion is a grotesque marketing ploy that encourages people to eat more and more junk food by offering sugar-filled desserts as rewards. It is a danger to public health," he wrote.
A McDonald's spokesperson explained that this year, healthier items on the fast food chain's menu can also reward customers with Monopoly stickers.
"This year's Monopoly campaign sees customers receive prize labels on carrot bags, salads and our Big Flavour Wraps range and we have removed the incentive to 'go large', providing the same number of prize labels and chances to win on a medium meal as you get on a large," they said.
"Nutrition information is clearly displayed online, on our app, in restaurant and across our packaging and we continue to review, refine and reformulate our menu to reduce saturated fat, salt and sugar."