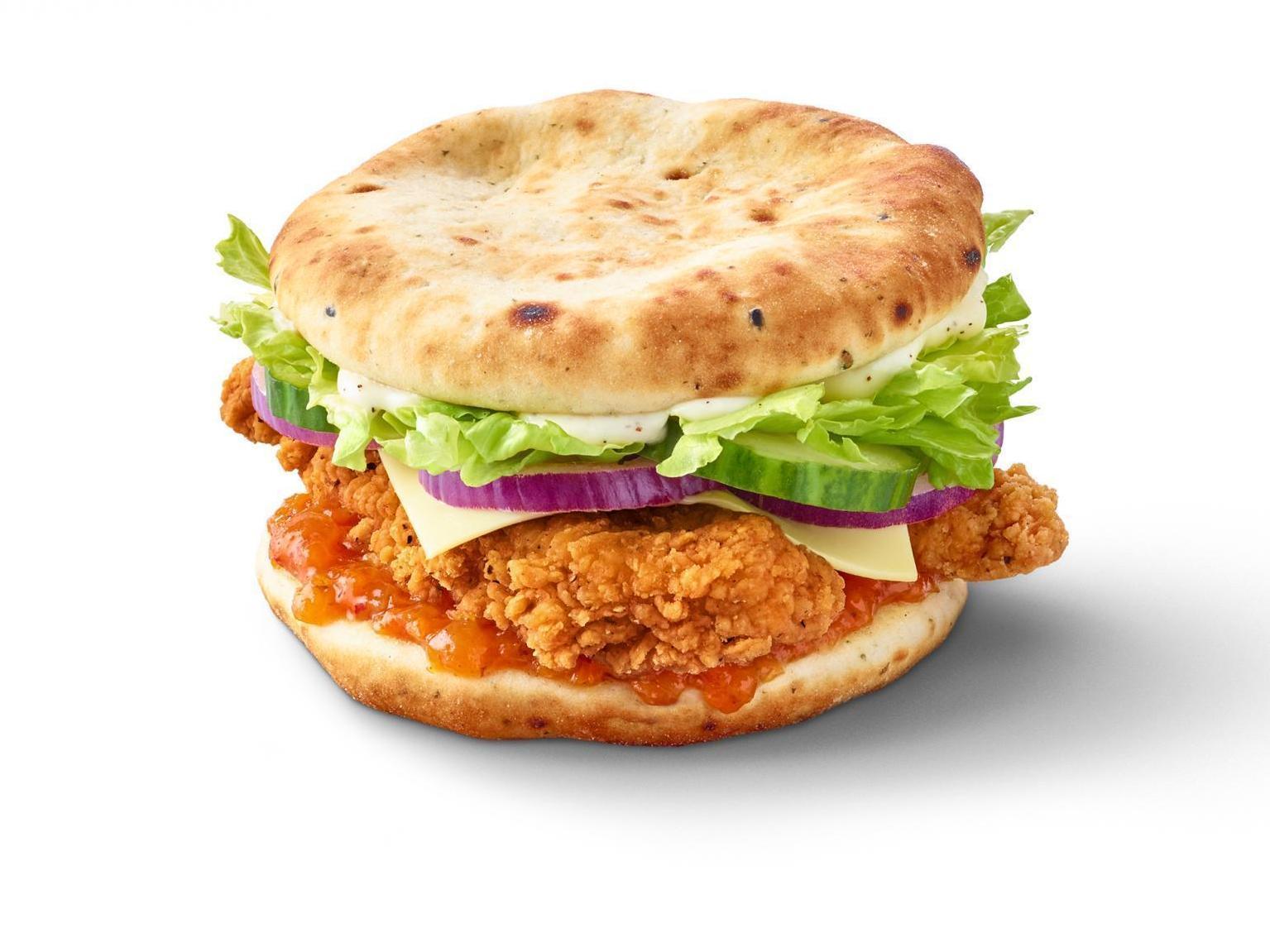 McDonald's has announced the launch of its first-ever naan bread burger.
Called The Indian Chicken Burger, the meaty treat is part of the fast-food chain's annual Great Tastes of the World promotion.
The new addition features two Chicken Selects with an Indian-style relish, garlic mayo, red onion, lettuce and cucumber.
We'll tell you what's true. You can form your own view.
From
15p
€0.18
$0.18
USD 0.27
a day, more exclusives, analysis and extras.
Breaking away from the traditional sesame seed bun, the filling will be sandwiched between two mini garlic naans.
Customers wanting to try the burger will need to be quick as the limited-edition item is only available in 850 stores from 25 September until 22 October.
The Indian Chicken Burger, which contains 590 calories, can be purchased for £4.19 on its own, or 5.89 as part of a medium meal.
The new burger has divided opinion on Twitter with a number of social media users calling it "incredible" while others refused to try the new invention.
"This looks unreal", one person commented.
Another added: "Yes please".
However, one person opposed to the unique combination wrote: "You couldn't PAY ME to eat this! I guess you could say I'm a Naan conformist".
The Great Tastes of the World promotion is in its seventh year and brings flavours from around the world to McDonald's menus for eight weeks.
Other burgers that form part of the promotion for 2019 include former favourites such as the French Stack with garlic mayo, the Swiss Stack with emmental cheese sauce, the Jamaican Chicken with spicy jerk sauce and the Italian Stack with pesto style mayo.
The fast-food giant will also be releasing a new version of the Canadian Melt, now called Canadian Stack, last seen on the menu in 2015
Available from 9 October to 22 October, it will come complete with a new bun, maple BBQ sauce, two beef burgers, cheese, and smokey bacon.
Earlier this year, McDonald's caused controversy when it decided to add bacon to its famous Big Mac burger for the first time.
The fast food giant also brought back two more burgers – the Grand Big Mac and the Mac Junior – with added bacon to celebrate the Big Mac's 50th birthday.
Despite the influx of recent launches, McDonald's is yet to follow in the footsteps of KFC and Burger King by introducing new vegetarian or vegan options to its line-up
In June, KFC launched "The Imposter" burger which replaced chicken breast fillet with a fillet made from Quorn, that had been coated in the Colonel's Original Recipe herbs and spices.
The burger, which was trialled for a four-week period, was served with vegan mayonnaise, fresh iceberg lettuce and a soft-glazed bun.
In April, Burger King also launched a new plant-based burger, dubbed the Impossible Whopper, at 59 stores in St Louis, Missouri, with the intention of rolling it out at all 7,200 more restaurants.
The new addition prompted more than 160,000 people to sign an online petition calling for McDonald's to launch a meatless burger.