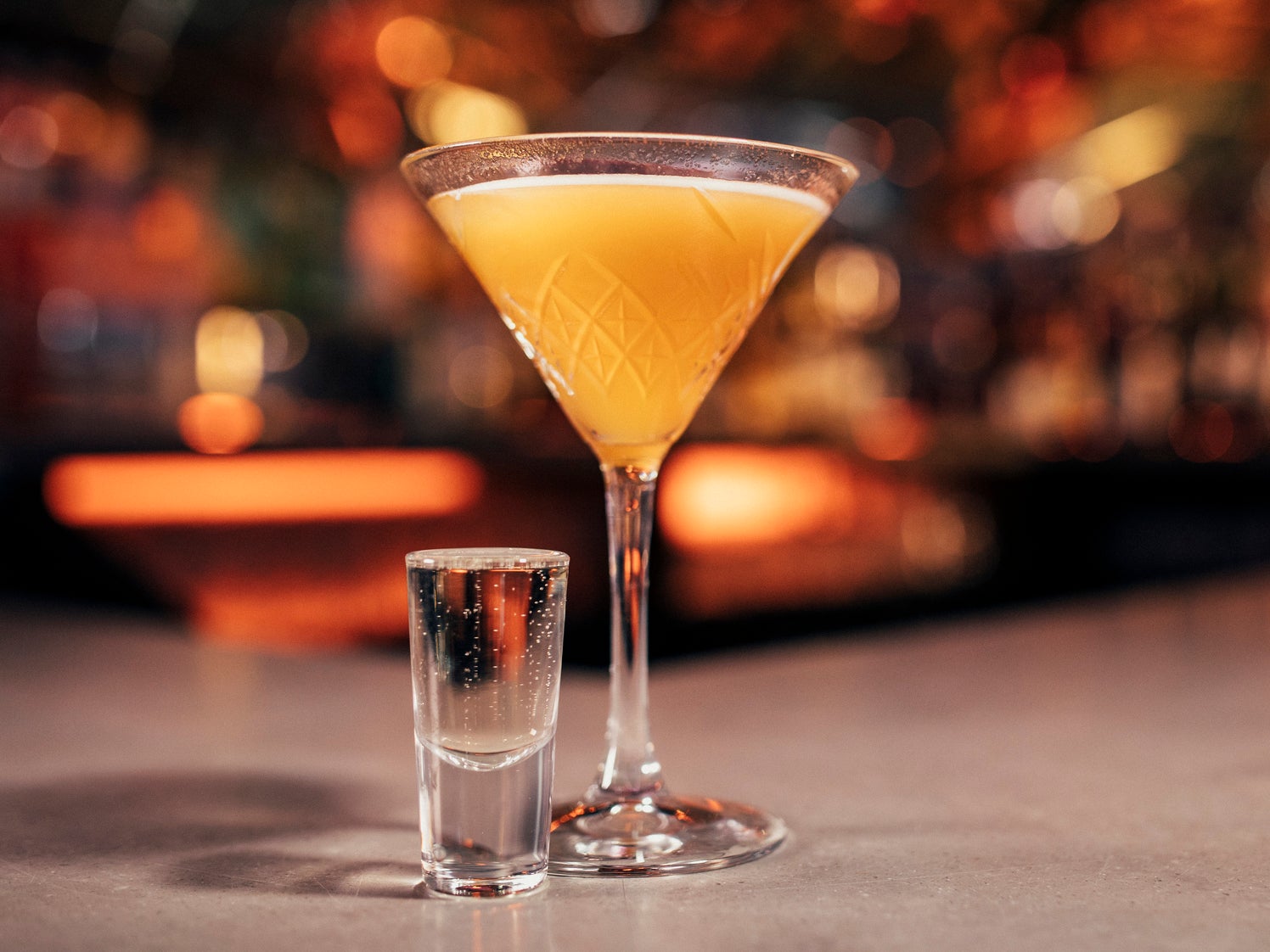 Marks & Spencer has confirmed plans to rename its Porn Star Martini drink following complaints made by members of the public.
In December last year, the supermarket chain made headlines when it was accused of "normalising porn" by selling pre-made cans of Porn Star Martinis in its stores.
Named the most popular cocktail in the UK in November, the beverage is made by combining vanilla vodka with fresh passion fruit, passion fruit liqueur and lime juice, and is commonly served with a shot of champagne or prosecco.
We'll tell you what's true. You can form your own view.
From
15p
€0.18
$0.18
USD 0.27
a day, more exclusives, analysis and extras.
Despite its widespread popularity, the Independent Complaints Panel for Portman Group – a trade group for alcohol producers in the UK – recently investigated concerns expressed by a member of the public that Marks & Spencer's use of the term "Porn Star" in the name of the canned cocktail "links the alcoholic product to sexual success because 'porn stars' are idolised as people who have sexual success and are paid for doing so".
On Tuesday, Portman Group announced that the Panel had upheld the complaint, with Marks & Spencer subsequently affirming that its Porn Star Martini will be renamed "Passion Star Martini".
"Even though there was nothing else on the packaging which created an association with sexual activity, the name 'Porn Star Martini' was enough of an association because of the established definition of a 'porn star' – an actor/actress famous for appearing in pornographic films which by their nature contained sexual activity," the statement released by Portman Group read.
The statement added that other retailers and online cocktail recipes commonly refer to the same cocktail as "Passion Fruit Martini", hence further highlighting why it was unnecessary for Marks & Spencer to use the term "Porn Star Martini".
A spokesperson for the retailer said: "Porn Star Martini is a common name for a passion fruit cocktail drink. Our product launched in September 2018 and quickly became one of our most popular cocktails.
"However, as a Portman Group co-signatory, we respect the ruling and will be changing the name to Passion Star Martini."
A spokesperson for Portman Group praised Marks & Spencer for the company's compliance with regards to the ruling.
"This decision by the Independent Complaints Panel reminds producers that they should always steer away from using imagery or names that are associated with sexual activity in marketing and labelling," the spokesperson said.
"Producers should think carefully about what is conveyed by the overall impression of the product and speak to our advisory service if in any doubt."
They added that the trade group is "pleased" with Marks & Spencer for working with them to change the name of the canned cocktail.
In August, the organisers of the Great British Beer Festival announced that drinks with sexist names had been banned from this year's event.
The Campaign for Real Ale (CAMRA) disallowed the sale of beverages with derogatory names including Dizzy Blonde, Slack Alice, Leg-Spreader and Village Bike.
"It's hard to understand why some brewers would actively choose to alienate the vast majority of their potential customers with material likely to only appeal to a tiny and shrinking percentage," said Abigail Newton, national organiser at CAMRA.
"We need to do more to encourage female beer drinkers, which are currently only 17 per cent of the population, despite the fact that they make up more than 50 per cent of the potential market."