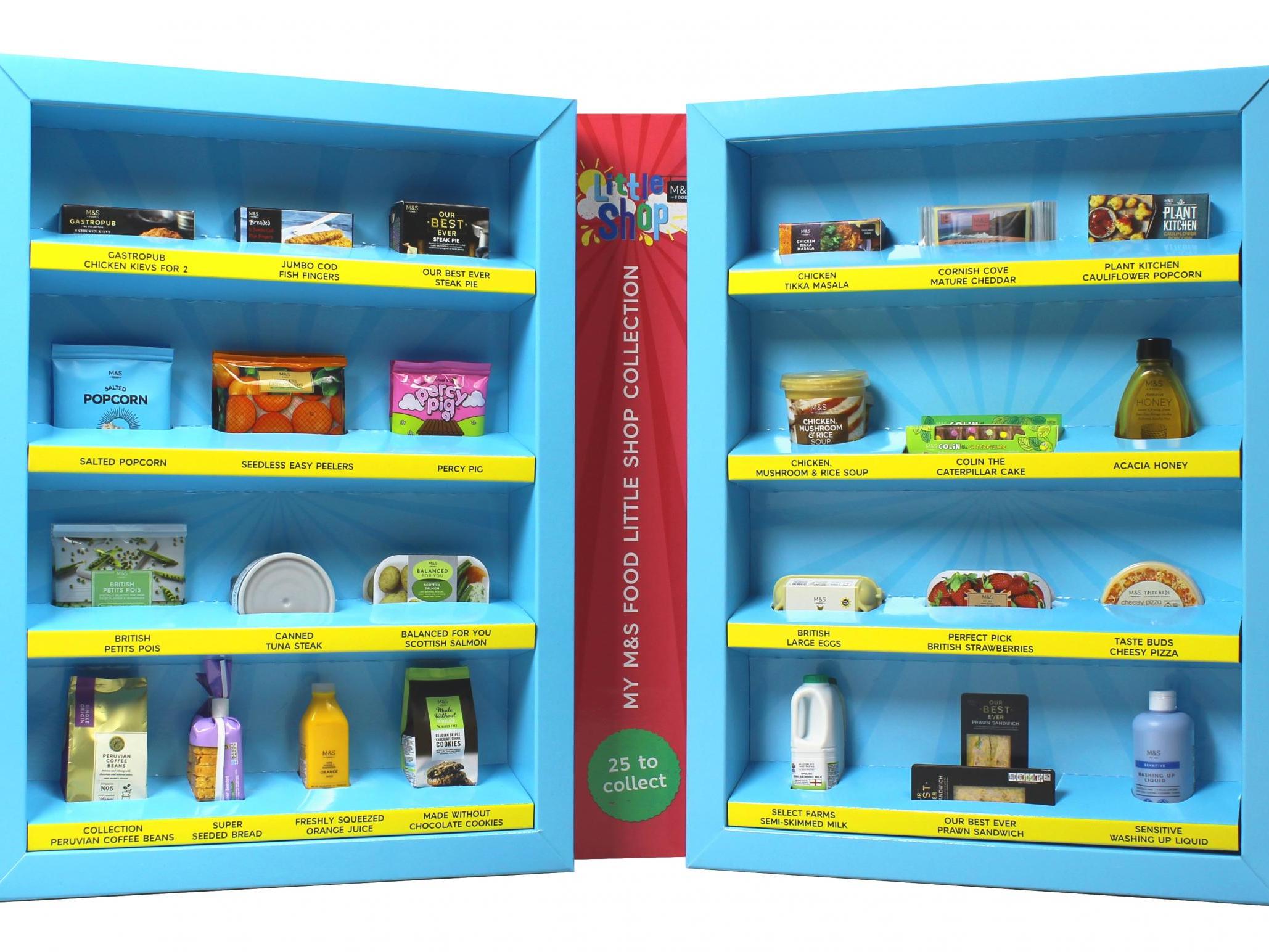 Marks and Spencer is offering customers free miniature replicas of some of its most popular food items as part of its new Little Shop collection.
Individuals who frequently venture to the British high street shop for their weekly food shop will likely have a favourite food item that they like to purchase from the supermarket.
Perhaps its the classic Percy Pig sweets, or maybe its the vegan cauliflower popcorn from the store's recently launched Plant Kitchen?
We'll tell you what's true. You can form your own view.
From
15p
€0.18
$0.18
USD 0.27
a day, more exclusives, analysis and extras.
Consumers can now get their hands on down-sized versions of 25 Marks and Spencer products, which they can collect to create their own scaled-down shop.
The supermarket launched the deal on Wednesday, and means that for every £20 spent in-store on food, customers are given a Little Shop collectable pack containing one of the 25 collectables.
The range of collectables include Marks and Spencer British strawberries, the Colin the Caterpillar cake and a chicken Tikka Masala, the first chilled ready meal ever offered by the supermarket in the 1980s.
Each Little Shop collectable pack contains a food replica concealed in a paper packet.
The packs also contain a collector's card, with facts and a joke about the collectable in question.
While the Little Shop collection is aimed at parents with children aged between four and eight, the supermarket states "big kids" are "warmly welcome" to participate as well.
Marks and Spencer is also encouraging customers to take part in swaps with one another in order to find any items they may be missing.
The supermarket is hosting "swap events" in 70 Marks and Spencer cafes across the UK.
In addition, the chain store is offering consumers keen to take part in the Little Shop campaign the opportunity to purchase additional accessories in-store, including a Little Shop album in which to store the collectables.
The Little Shop campaign is run in 10 countries across the world.
To find out more about the Marks and Spencer Little Shop collection, click here.