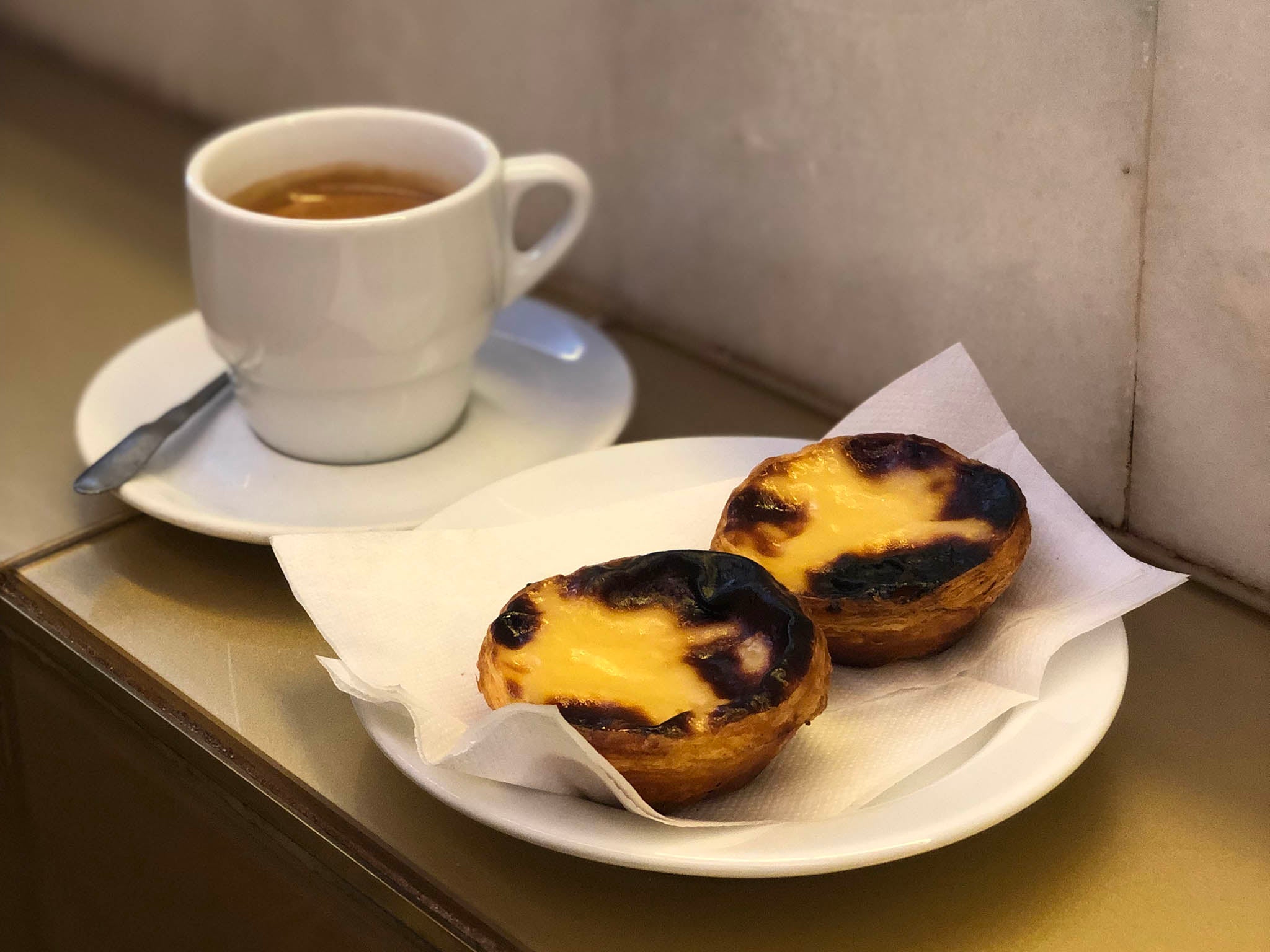 Everywhere in Lisbon is uphill. I know, it doesn't sound like science, but it's true.
Innocuous-looking walks turn into sweaty endurance tests.
Google Maps will tell you your destination is just 10 minutes away, but not mention that it's 10 minutes up a sheer cobbled wall and you will need to be strapped to four strong men with specialist equipment.
We'll tell you what's true. You can form your own view.
From
15p
€0.18
$0.18
USD 0.27
a day, more exclusives, analysis and extras.
It might be why they invented the custard tart, as the only way to cram enough calories into the day to cope with all the cardio.
On two trips to the city this year, I went to the Manteigaria shop perhaps nine times to get a tart and a coffee, which I consumed while watching the team behind the counter making more tarts.
It looks tiring, but it must give them a warm glow to come home every day and know they have provided thousands of moments of joy.
Biting into one of these things soon after it's come out of the oven, where its thousands of layers of pastry flakes mingle with the hot custard, is as satisfying an experience as you can have for one euro.
The reliability of the tarts is a relief in a city where it is easy to eat badly.
Pick a restaurant at random and you are likely to be disappointed. The default setting of the service is "open hostility". I had grilled chicken as dry as paper and mystery fishes so charred they might have been dipped in a volcano. In a dingy bar at the top of one of the city's mountains, a squat matronish proprietor committed the gravest sin of all, not telling us when we'd ordered too much, bringing out slabs and slabs of gross flabby hams and bland cheese.
Tourists are the other problem. There are hordes of them. Articles like this are part of the problem. Lisbon is not yet quite as bad as Rome or Venice or Prague, but it's on its way. Not all of them are stag dos, but they've all read the same listicles and they are all at the Time Out Market, or in the queue for the O Ramiro or the Belem custard tart shop or the Frangasqueira Nacional, all the "Things To Do".
At Meat Me, an oddly named sister restaurant to the oddly named seafood restaurant, Sea Me, we ate Tomás Pires's Frenchish riffs on Portuguese classics in an airy, expensive-feeling room with a Bob-Bob-Ricard-style "press for champagne" button but otherwise tasteful.
The highlight of the long lunch was a slice of pork belly served with orange, a refined take on a standard from Tomás's childhood, traditionally served with sparkling wine.
About 20 minutes out of town at the Praia da Princesa is a beach restaurant from a TV programme, where grilled fish is served by waiters whose hostility is mild and compensated for by extreme hotness, that kind of surly tanned vibe the Portuguese do best of all the Mediterranean countries.
At Sala de Corte, next to the hellish Time Out Market, I found a mean prego, fat slices of steak in a thick bun. I'd have had a steak, but it's difficult to order a steak alone without feeling a bit Hannibal Lecter. The Rossio Gastrobar, on top of the Altis Avenida hotel where I stayed, has one of the best views in the city and a fine short sharing menu by João Rodrigues, whose other restaurant, Feitoria, has a Michelin star.
Best of all was Ultimo Porto. It's nestled in the container port, so the approach feels a bit like the start of a crime drama, but the fish, barbecued over charcoal on an outdoor grill, served with butter and lemon and boiled vegetables and bright moreish yellow chips, was everything you want from an August lunch in Lisbon.
There's plenty of good eating to be had here, it's just finding it can be an uphill struggle.