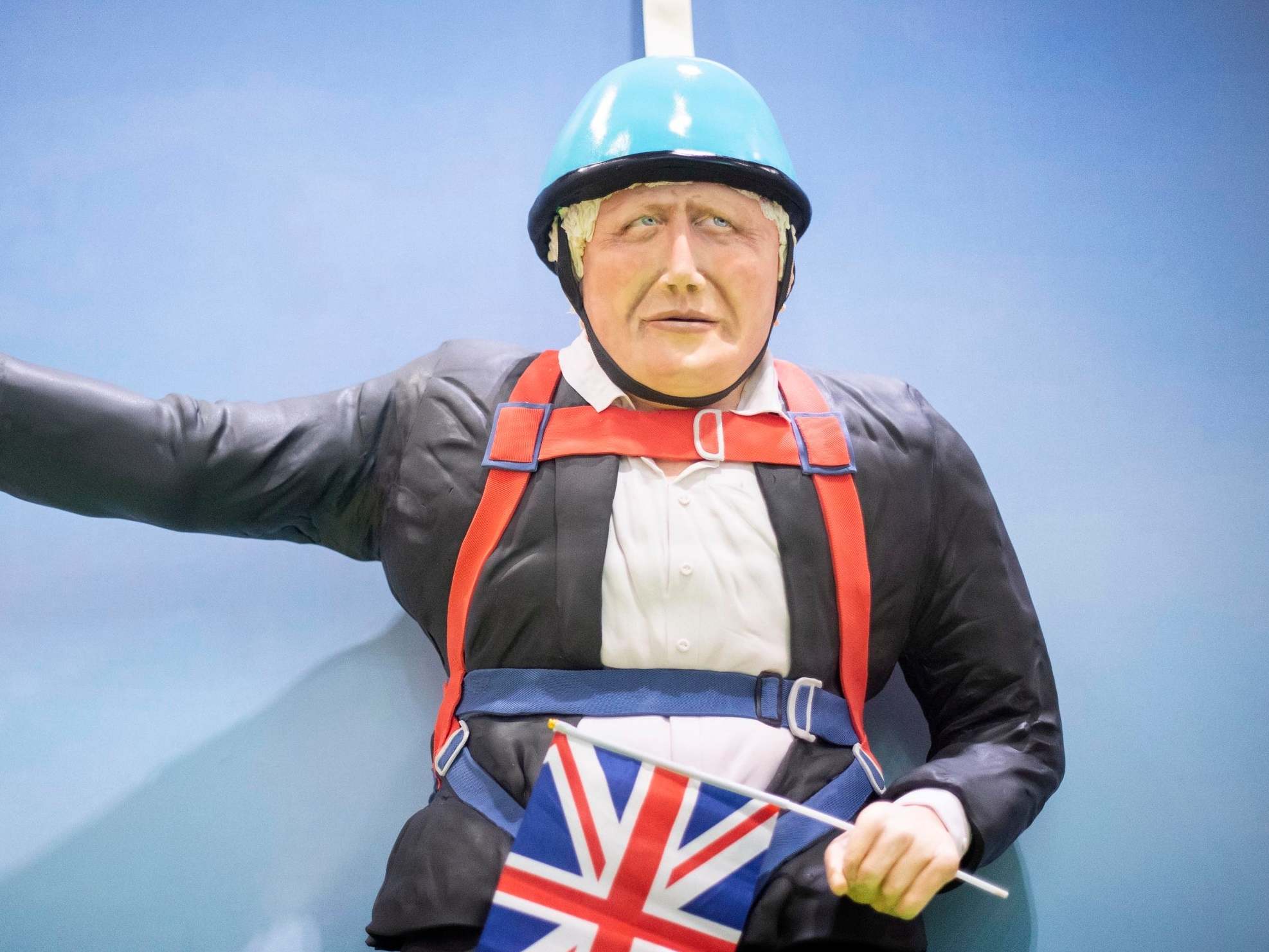 A life-sized cake depiction of Boris Johnson has been unveiled at this year's Cake and Bake Show.
The edible portrayal of the prime minister was created by Rosie Dummer, who starred on Channel 4's Extreme Cake Makers.
The chocolate cake, which is covered in chocolate frosting and chocolate ganache, depicts the moment in 2012 when Johnson dangled on a zip wire for around five minutes at Victoria Park during the London Olympic Games.
We'll tell you what's true. You can form your own view.
From
15p
€0.18
$0.18
USD 0.27
a day, more exclusives, analysis and extras.
The then-Mayor of London had been persuaded to go on the zip wire to celebrate Team GB's first gold medal at the tournament.
Dummer, who displayed her creation at the bakery show at London's ExCel convention centre on Friday, said she hopes  Johnson finds the cake "funny".
"For me, 2012 was the best year Britain ever had," Dummer said.
"We had the Olympics and the Jubilee – everyone was just on fire and it was a really happy time.
"I hope he finds it funny," the cake artist stated. "I think he would as he has a sense of humour."
Dummer added that she would be "happy to take a slice around" to the prime minister, and described herself as a "very fluid voter".
The baker's process of making the cake was documented for the Channel 5 programme The Wonderful World of Chocolate.
Last year, a study revealed that the UK's favourite cake is lemon drizzle.
In a poll of 2,000 people conducted by Protein World, 40 per cent of the participants voted for the lemon drizzle as their favourite.
Chocolate fudge cake came in close second, while carrot cake placed third.
Earlier this year, a worker at American ice cream chain Dairy Queen claimed she was sacked for making a marijuana-themed cake.
The worker said her manager had mistakenly heard a request for a "marijuana" cake, when in fact the request had been for a "Moana" birthday cake.