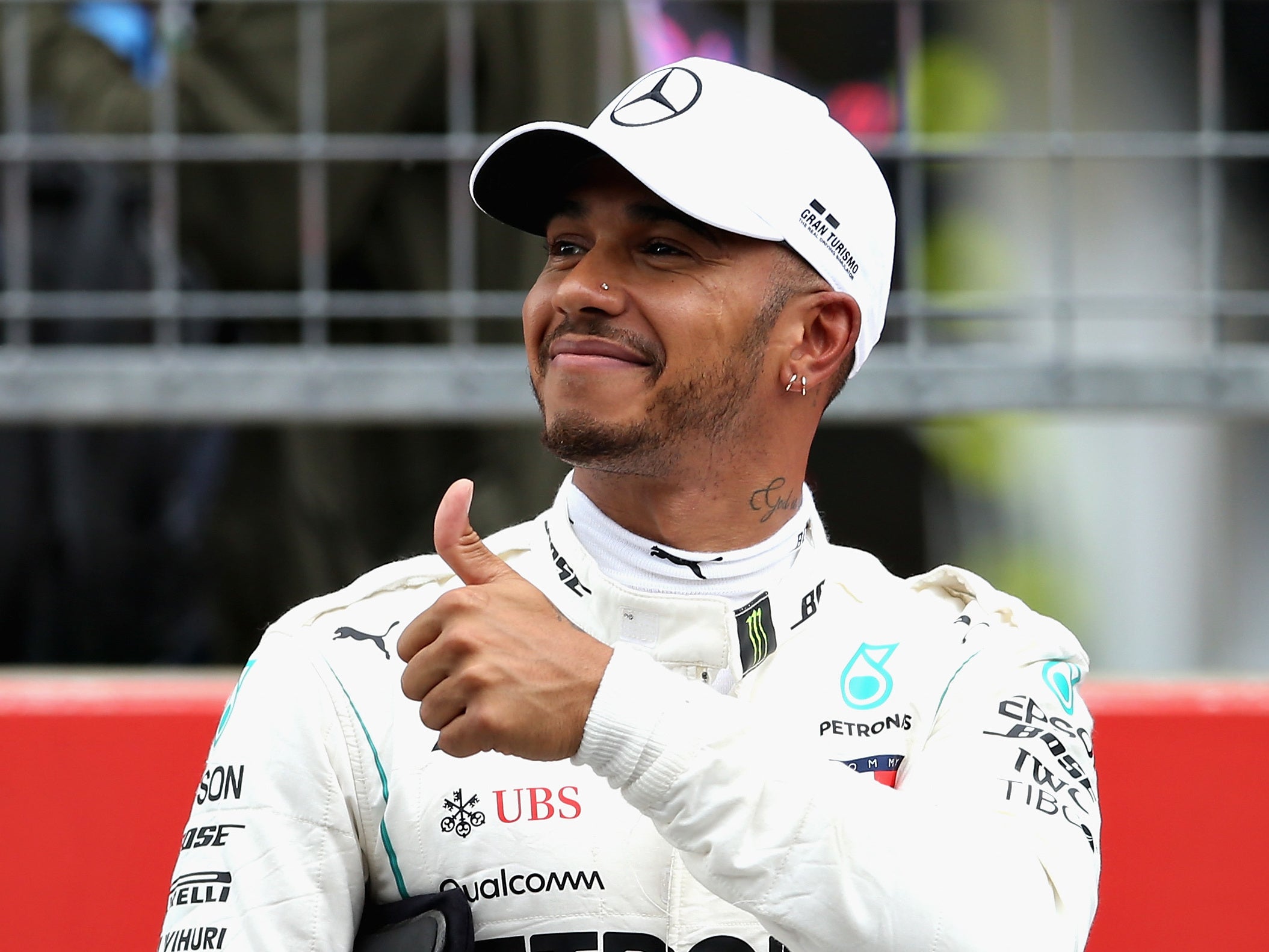 Lewis Hamilton has announced his involvement in the launch of a new plant-based burger chain.
The Formula One driver, who announced in 2017 that he had become vegan, worked with several investors to launch Neat Burger, described in a press release as being the "first plant-based sustainable burger chain of its kind".
The meat-free burger restaurant is due to open its first site on Monday 2 September close to Regent Street, London, with plans to open 14 franchises across Europe, the US and the Middle East over the next two years.
We'll tell you what's true. You can form your own view.
From
15p
€0.18
$0.18
USD 0.27
a day, more exclusives, analysis and extras.
The burgers on the menu at Neat Burger have been created in collaboration with plant-based meat alternative company Beyond Meat.
Hamilton stated that he is "proud to support" the new restaurant chain as he feels "passionate about being kinder to our world".
"As someone who follows a plant-based diet, I believe we need a healthier high street option that tastes amazing but also offers something exciting to those who want to be meat-free every now and then," the 34-year-old added.
"Beyond Meat is an incredible partner and I can't wait to work with the team to expand Neat Burger internationally."
The plant-based burger chain's menu will feature three core burgers: "The Neat", "The Cheese" and "The Chick'n'".
It will also feature "The Hot Dog", in addition to sides including skinny fries, sweet potato fries and American favourite tater tots.
Hamilton collaborated with hospitality organisation The Cream Group to make Neat Burger a reality.
"Neat Burger aims to change the way we view our eating habits," said Ryan Bishti, of The Cream Group.
"We're not preaching or shaming people for eating meat. We're offering an alternative that tastes as good as, if not better than meat."
One of the investors who backed the creation of Neat Burger was Tommaso Chiabra, CEO of Royal Yacht Supplies and Unicef ambassador.
"The meat industry is the biggest contributor to greenhouse emissions and its environmental impact is no longer sustainable together with the growth of population," Chiabra said.
"Neat Burger aims to disrupt the non-sustainable food industry and become a force for good."
Beverages available at Neat Burger will include Just Water, an environmentally-conscious water company co-founded by actor Jaden Smith in 2012.
Customers will also be able to purchase drinks by ethical drinks company Lemonaid, in addition to dairy-free, coconut and soya-based milkshakes.
Earlier this week, it was announced that KFC planned on testing a plant-based chicken alternative at one of its restaurants in Atlanta, US.
Following the trial, it was reported that the fast food restaurant had sold out of its Beyond Fried Chicken – made from plant-based Beyond Meat – within hours.
For news on all the latest vegan food launches, click here.