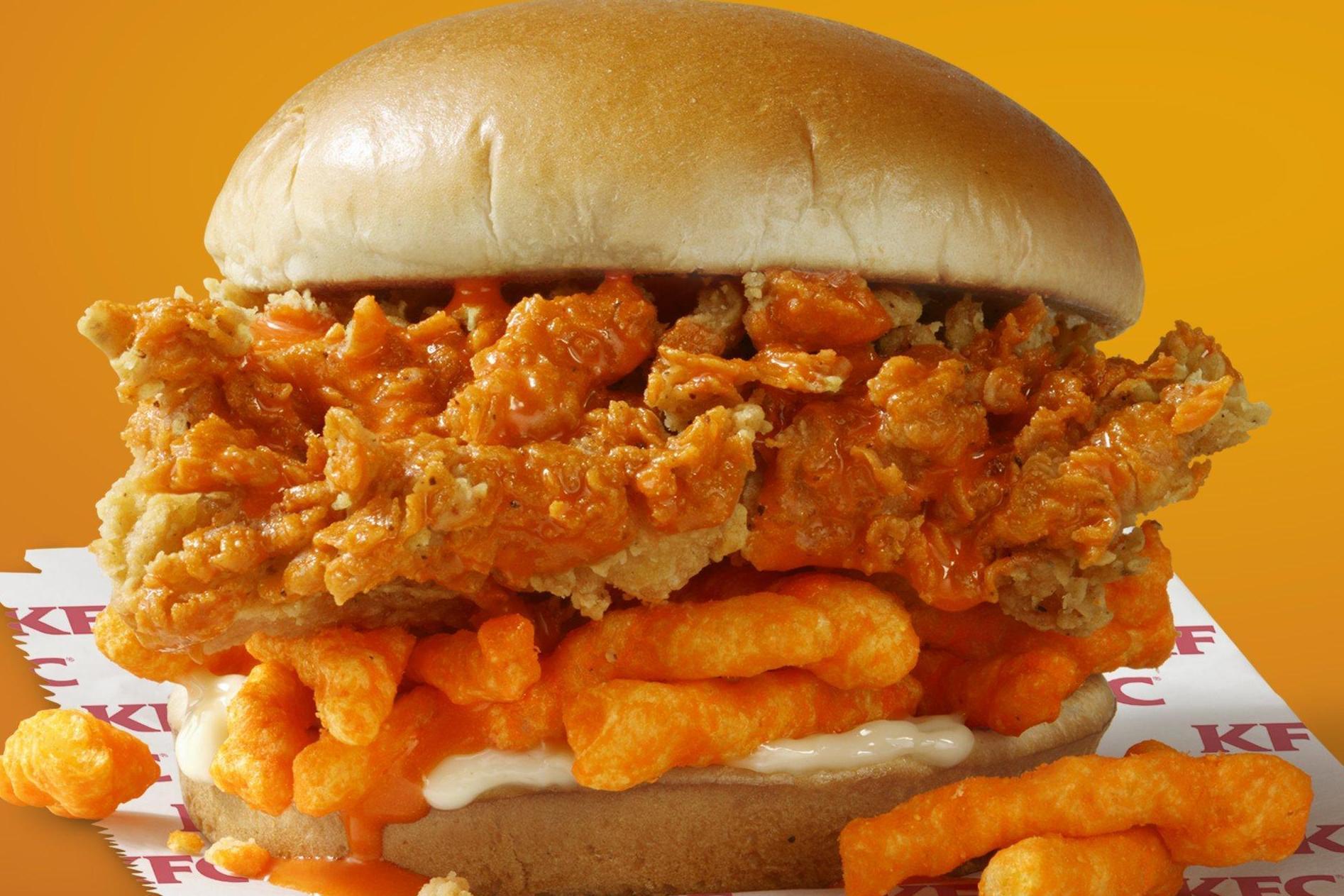 KFC is trialling a new business strategy with the release of a limited-edition Cheetos-topped fried chicken sandwich.
On 1 July, the fried chicken chain will release the sandwich across the US after a trial period proved the meal was a hit.
In addition to a crispy fried chicken fillet, the burger will feature a Cheetos sauce, mayonnaise, and a handful of the brightly coloured snacks.
We'll tell you what's true. You can form your own view.
From
15p
€0.18
$0.18
USD 0.27
a day, more exclusives, analysis and extras.
"After an overwhelmingly successful test earlier this year, Kentucky Fried Chicken and fan-favourite Cheetos are giving fans nationwide access to the sought-after Cheetos Sandwich," the company said.
The meal will only be available for four weeks.
According to Business Insider, the short-lived release is part of the chain's new business plan, which will see more menu items launched in 2019 than in the past five years combined.
Acknowledging that attracting a younger audience is the goal, Kevin Hochman, the president of KFC's US business told the outlet: "If we really want to attract a younger customer it can't just be about fun advertising and fun stunts.
"That's really why we said we're going to double down on innovation and try to figure out how we bring some new recipes to the restaurant."
Apart from Cheetos, the brand has also collaborated with Cinnabon on a dessert biscuit.
According to Hochman, three factors influence KFC's decision to release a new item, including whether it can be found elsewhere, if it can be created through a collaboration with another brand, and ensuring it is affordable.
Prior to the country-wide release in July, KFC will be debuting the sandwich early in New York City on 27 June, where customers can also try Cheetos-fied KFC Hot Wings, Cheetos Loaded Fries and the KFC Mac & Cheetos Bowl.