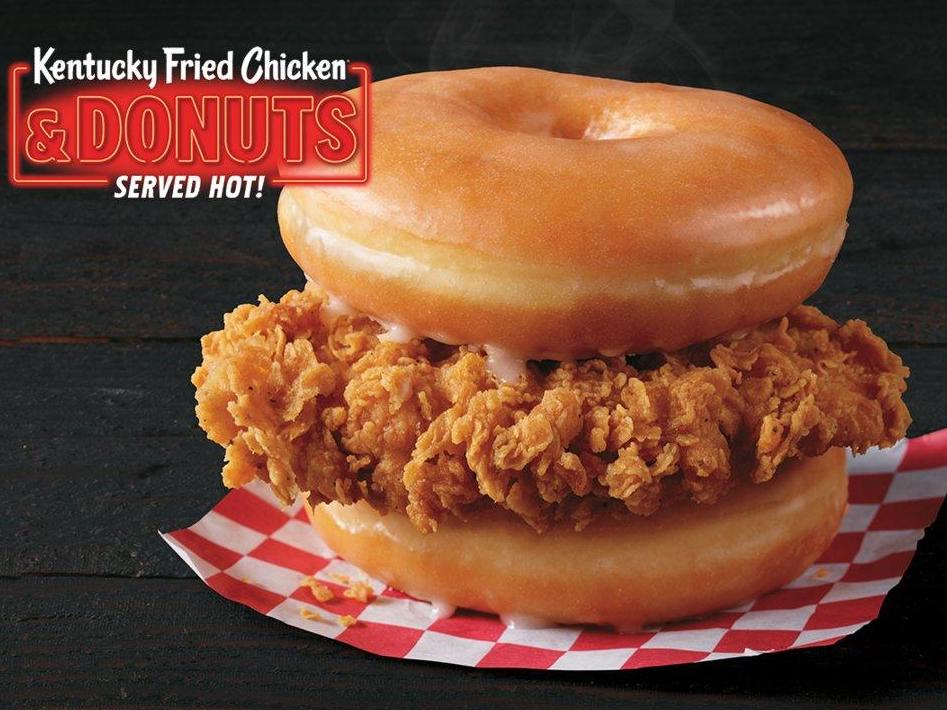 In 2019, it's possible to pair chicken with anything sweet and convince people it's worth eating. At least, that's what KFC's latest creation suggests.
The American fast food giants have started trialling fried chicken and doughnut burgers in some parts of the US – and the internet doesn't know whether to be delighted or horrified.
The new addition comes in two forms. You can either choose a chicken and doughnut basket meal, which costs $5.49 (£4.39) and includes chicken tenders and a doughnut. Or, daring customers can pick up a fried chicken patty that comes sandwiched between two glazed doughnuts for $5.99 (£4.80).
We'll tell you what's true. You can form your own view.
From
15p
€0.18
$0.18
USD 0.27
a day, more exclusives, analysis and extras.
KFC is selling the unusual creations for a limited period of time in restaurants in Norfolk and Richmond, Virginia; and Pittsburgh, Pennsylvania.
Sweet and salty food pairings have long been popular in the US, where it's common to see dishes like "maple-glazed bacon" and "chicken on waffles" on brunch menus.
But judging by the reaction on social media to KFC's latest invention, it might take some time for people to get to grips with chicken and doughnuts.
One person labelled the burger "disgusting" on Twitter while another pointed to its unhealthiness, tweeting that the "country just got 10 per cent fatter".
"I can feel my arteries clogging just looking at this," wrote another person.
It's not yet clear whether the dish will be rolled out to other US stores, or whether it would be available in the UK. Watch this space.