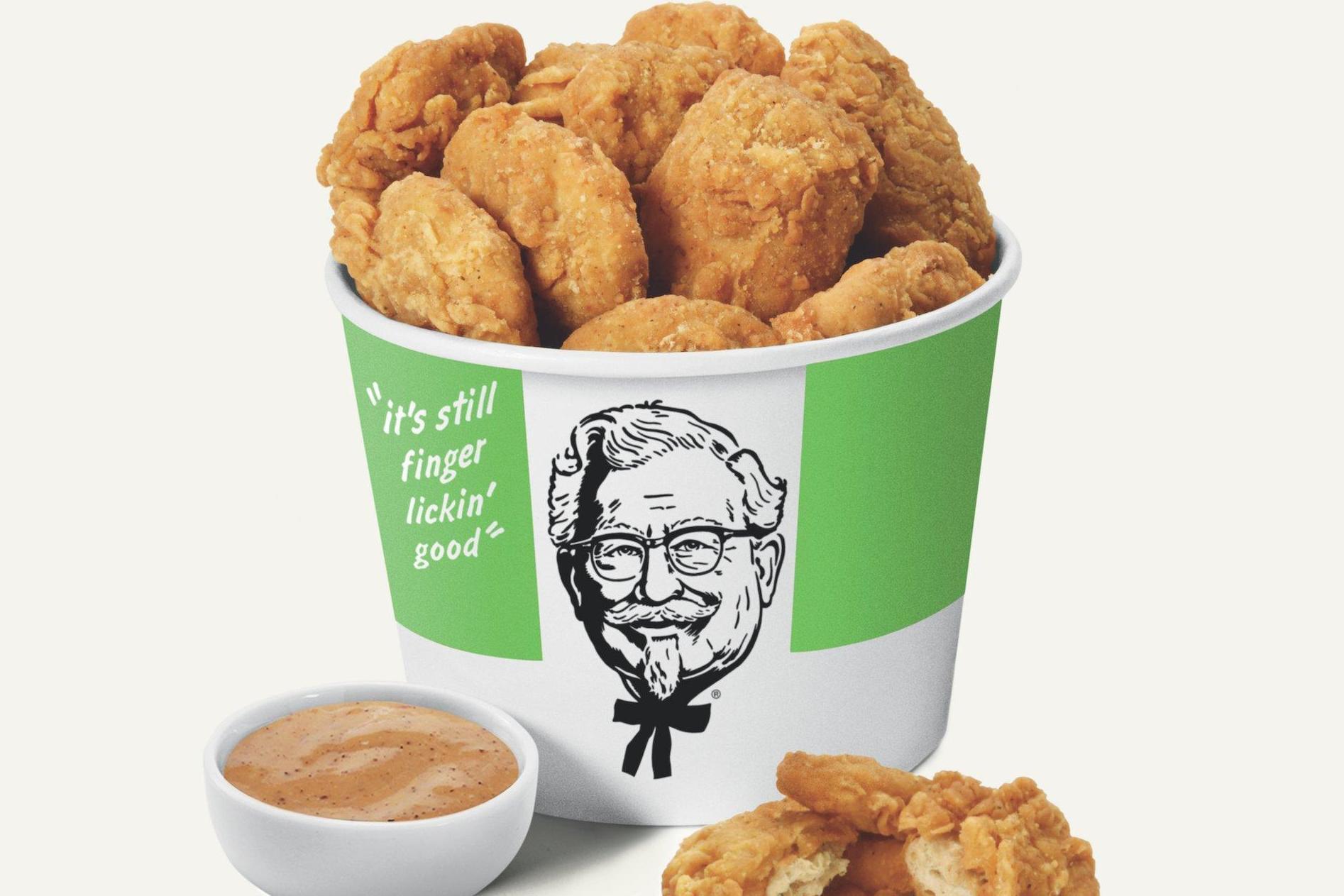 KFC is launching a plant-based version of its famous fried chicken to see if the menu item meets customer approval.
On Monday, the chicken chain announced it would be testing Beyond Fried Chicken at a single location in Atlanta, Georgia, starting Tuesday.
According to KFC, customer feedback will impact whether the chain decides to roll out the plant-based menu item to other locations.
We'll tell you what's true. You can form your own view.
From
15p
€0.18
$0.18
USD 0.27
a day, more exclusives, analysis and extras.
The move makes KFC the first nationwide fast-food restaurant to offer Beyond Meat's chicken option.
In May, the president of KFC's US branch, Kevin Hochman, said he was meeting with plant-based protein manufacturers but that KFC did not have immediate plans to roll out a vegan chicken item.
"If you would have asked me six months ago, I would have said no, to be completely honest with you," Hochman told Business Insider. "Because we're about fried chicken."
The new menu item will be available in two forms: as nuggets or boneless wings. According to the fast-food restaurant, the new vegan version is "still finger lickin' good".
After the announcement, Beyond Meat's shares increased by six per cent in early trading Monday.
According to Hochman, the new plant-based chicken will "get people to come in more often".
Judging by the chain's past success with plant-based menu items, it seems likely the Beyond Meat fried chicken will be a hit.
In June, KFC launched a vegan chicken burger in the UK, which sold out in just four days.
With the new item, KFC joins other fast-food chains such as Burger King in offering meat-free menu items through plant-based protein alternatives.