"MY SANDWICH! MY SANDWICH!?"
Well actually, Ross's sandwich really could be your sandwich now.
To celebrate Thanksgiving, KFC has revealed how you can create a version of the famous Moist Maker sandwich as loved by Ross Geller in Friends. 
It's the sandwich Monica makes using Thanksgiving leftovers that proceeds to send Ross off the rails after a colleague eats it.
The latest KFC menu hack explains what you need to order to build yourself the legendary sandwich.
Essentially, it's a gravy-soaked double chicken sandwich. Could we be any more excited?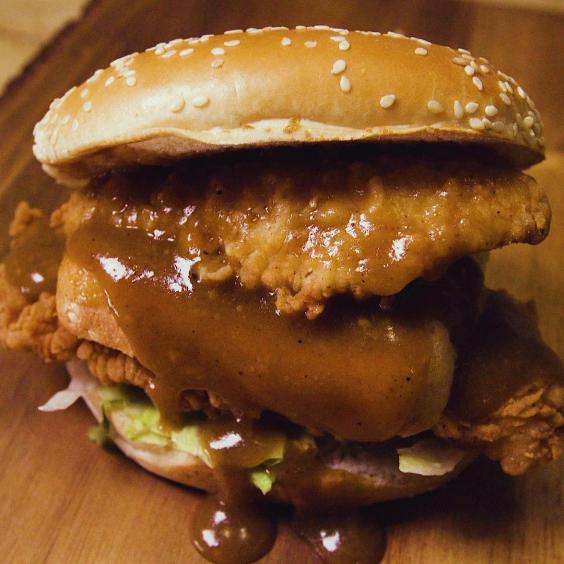 Here's how to get one:
Order a fillet burger, mini fillet burger and pot of gravy.  
Remove the top bun from the fillet burger.  
Pour a layer of gravy over the chicken fillet. 
Add the base of the mini fillet burger on top of the chicken, before adding another layer of gravy. 
Add the mini fillet of chicken on top of the bread, before adding (you guessed it) another layer of gravy. 
Place the fillet burger bun on top of the chicken. 
For the ultimate satisfaction press down on the bun to let the gravy goodness cover the whole sandwich. 
It has the gravy-soaked bread layer which we all know is Monica's secret to the sandwich, but it's not entirely authentic to Ross' beloved meal.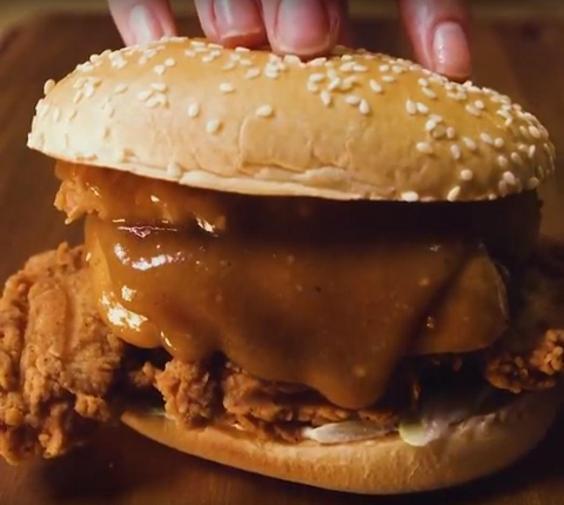 According to YouTuber and chef, Andrew Rea, who made his own version of the Moist Maker last year, the sandwich should be made with turkey and ideally needs stuffing and cranberry sauce too.
But if you can't be bothered to make your own, KFC's version could be a good second-best.
The concoction will set you back £6.37 (and let's not think about the calories, shall we?)
Reuse content