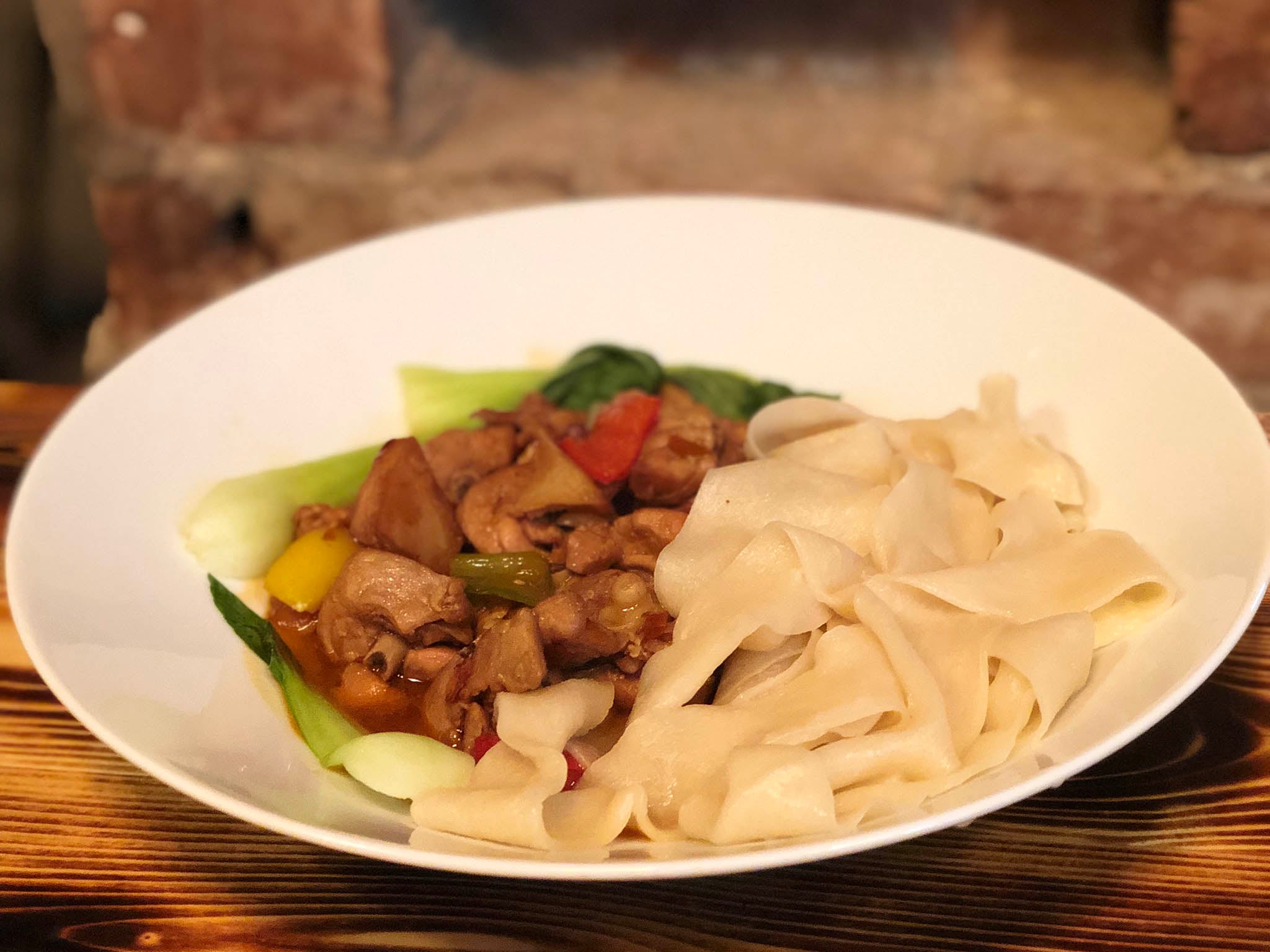 Seven Sisters Road is not fancy. The section between Holloway Road and Finsbury Park Tube is especially unlovely.
It's basically an escape road, three and sometimes four lanes of one-way traffic roaring out of Islington.
Trump's blacked-out caravan of doom trundled past the other day on the way to Stansted, although sadly without stopping for a pint at the Bedford Tavern, the pub at the end of Jeremy Corbyn's road.
We'll tell you what's true. You can form your own view.
From
15p
€0.18
$0.18
USD 0.27
a day, more exclusives, analysis and extras.
Being basically a motorway has made it more resistant to gentrification than other roads in the area, although the other day the 99p store turned into a Poundland.
The advantage is that there are pleasant low-key shops like Michael's Fruiterers and the Ocean Wave fishmonger, where you can buy supplies without feeling like you're in a Marie Antoinette meat theme park for yuppies.
The disadvantage is that there aren't many places for callous-handed freelance lifestyle features-writers who live nearby to have a light lunch.
Le Rif is a lovely Moroccan and Yum Afghan Grill is a yummy Afghan grill, but other than that the choices can be a bit depressing. The Nag's Head market on the Holloway Road has a decent Japanese and Colombian, although my goodwill is tainted by the absence of Yang Mama, where you felt like you were eating in the living room of a dumpling savant.
Now there's The Junction, a collection of eight or so stalls under one roof on the corner of Hornsey Rise, with about 30 or so seats shared between them.
It has a baffling website which makes it look like a front, but don't be put off. Nearest the street is the unfortunately named Sassy coffee stall, practically the only place on a straight line between Camden Town and Tottenham where you can get a flat white.
Come for the correctly foamed milk; stay for the Nepali momos, or a vegan bowl thing, or a complicated juice, or reasonable sushi, or a larb at Nan True Thai.
But the one I keep going back to is the hand-pulled noodles, where cheerful chefs slap out fat belt noodles in front of you. We're just a few hundred metres from the beloved Xi'an Impression, but while the selection is more limited these are as good for half the price.
The other night we barrelled in at closing time when they were starting to clean up, but they delightedly got the pans back out and whipped up a big-plate chicken and cucumber salad, plenty for two people, for just over a tenner. For lunch on Monday they had an off-menu special, meltingly soft chunks of cumin-spiced beef sitting on thin noodles, with a spoonful of oxblood-red chilli brooding in the middle.
On the face of it The Junction represents a smartening up of the Seven Sisters Road, but there's something pleasingly ramshackle and disorganised about it all.
The chairs are scattered haphazardly and to get to the loo you have to walk out the back into the car park. There's no booze. Most of these new street-food markets come with big money and big marketing and an off-putting level of polish.
It's rare they offer better value than Pret. Not fancy but charming.
Would I go back? Yes
Should you go? Yes but don't travel more than half an hour
Could you bring your parents? If they're not weird about loos