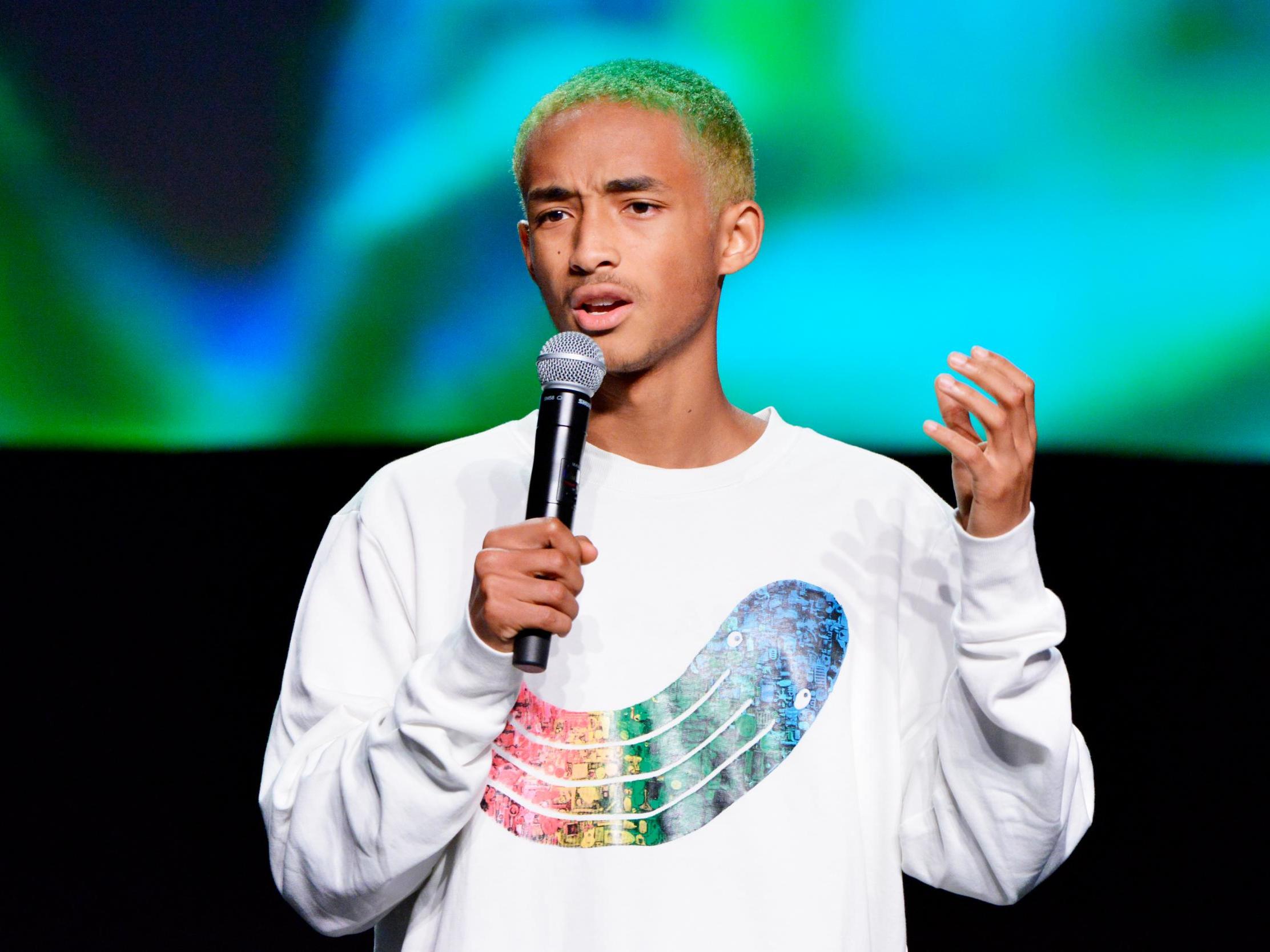 Jaden Smith has demonstrated his philanthropic nature by opening a free vegan food truck to help feed people experiencing homelessness in Los Angeles, US.
The truck, named I Love You Restaurant, was opened on Sunday in Skid Row in Los Angeles for one day with the aim of "giving people what they deserve, healthy, vegan food for free".
Skid Row has one of the largest populations of homeless people in the United States.
We'll tell you what's true. You can form your own view.
From
15p
€0.18
$0.18
USD 0.27
a day, more exclusives, analysis and extras.
While the pop-up I Love You Restaurant in Skid Row only offered free vegan meals for one day, Smith has stated that the temporary food truck is the "first of many".
On Monday, 21-year-old rapper shared a video on his Instagram account showing a queue of people in need receiving food in paper bags.
On the I Love You Restaurant Instagram account, photographs and videos have been shared providing a closer glimpse of how the food truck is run.
One of the pictures shows a selection of "I Love You Bowls", containing a selection of healthy salad ingredients.
Smith has been highly praised for his charitable efforts, with numerous people commending his parents Will Smith and Jada Pinkett Smith for raising their son to be benevolent.
"This is incredible," actor Monique Coleman commented on Instagram.
"Thank you for all the ways you use your life energy to serve humanity. Let us know how we can help!"
"Bless you for real," singer Kehlani wrote.
Actor Yara Shahidi shared a photograph of her and Smith on Instagram, explaining in the caption how inspiring she finds the young activist.
"When there is so much happening in the world that feels chaotic and overwhelming, I'm constantly inspired by @c.syresmith and his commitment to helping lift the world/ community/people around him," Shahidi wrote.
This isn't the first time the rapper has thrown his weight behind social causes.
Smith has been a partner of spring water company Just Water since he was 12 years old.
Just Water is a company which aims to make a cheap, water filtration system available in poorer areas.
On Friday 5 July, Smith released his new 17-track album Erys.
The record features a number of high-profile artists, including Willow Smith, Kid Cudi, A$AP Rocky and Tyler, the Creator.