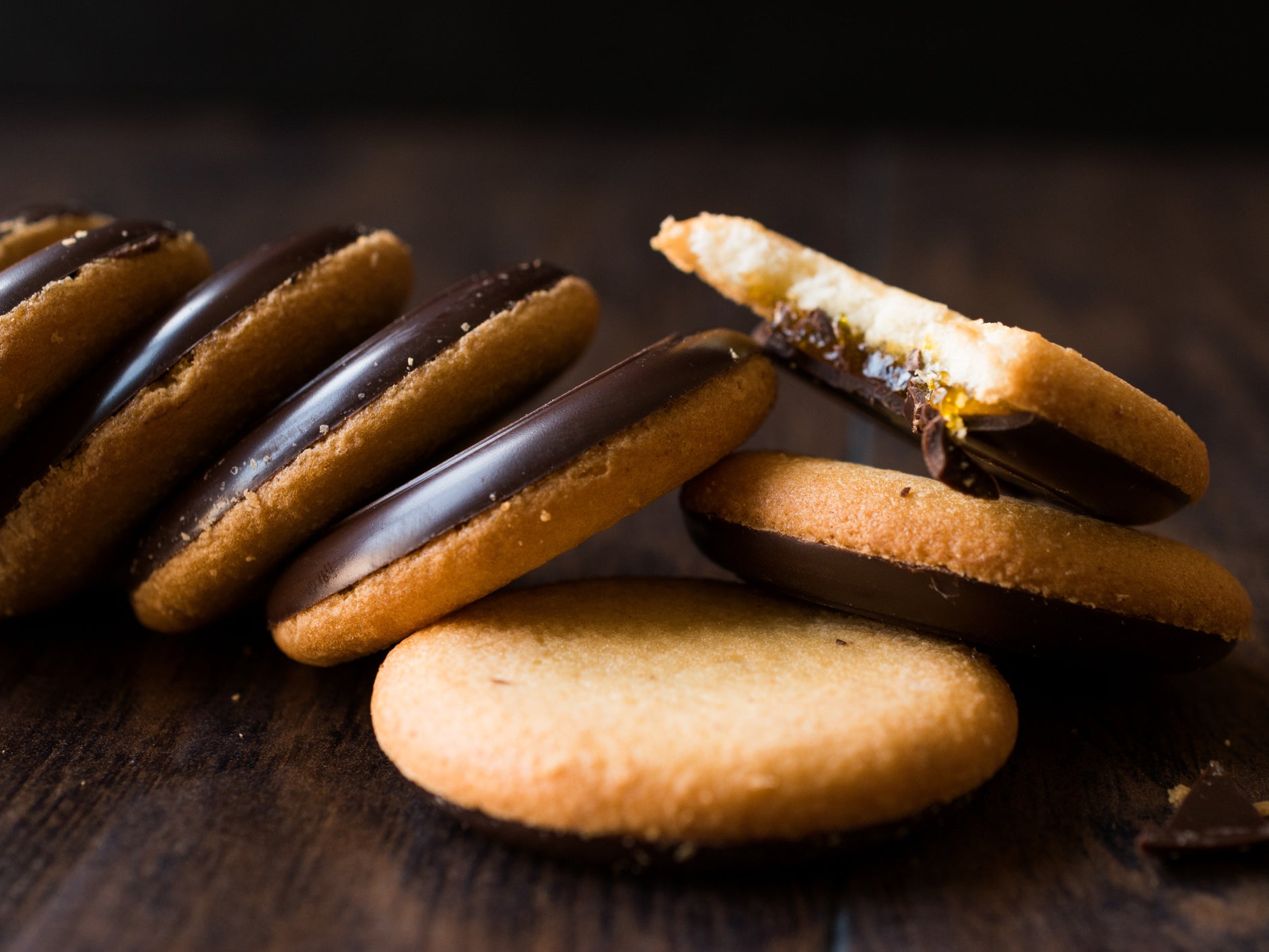 Britain loves a contentious debate.
Should the nation take part in a second Brexit referendum, will the UK ever garner a decent number of points at Eurovision, what is the perfect milk to water ratio in a cup of tea… the list goes on.
One of the greatest debates to ever afflict the nation has arisen once more, thanks to the arrival of National Biscuit Day on Wednesday 29 May.
We'll tell you what's true. You can form your own view.
From
15p
€0.18
$0.18
USD 0.27
a day, more exclusives, analysis and extras.
To mark the annual biscuit celebration, YouGov shared ratings regarding Britain's most popular biscuits, statistics garnered through more 7,000 interviews conducted between May 2018 and April 2019.
According to the market research company, Jaffa Cakes are the nation's fourth most beloved biscuit.
However, the notion that a Jaffa Cake can be defined as a biscuit has angered scores of confectionery enthusiasts.
Some argue that Jaffa Cakes should be described as cakes rather than biscuits, due to its Genoise sponge base and the fact that the word "cake" is in the name.
"If Jaffa Cakes were biscuits they would be called Jaffa Biscuits not b****y cakes," one person tweeted.
"Jaffa Cakes aren't biscuits you spoons they're cakes they go hard when they've gone off unlike biscuits that go soft," another added.
Several people pointed out that the government defines Jaffa Cakes as cakes.
In 1991, McVitie's argued that the product should be defined as a cake during a VAT tribunal, with the court ruling in the company's favour.
Nonetheless, despite the evidence indicating that Jaffa Cakes should be considered cakes rather than biscuits, some still refuse to adopt this point of view.
"If someone offered you a cake and you receiveda Jaffa Cake you'd be gutted… it's a biscuit for me #BiscuitDay," one person tweeted.
So, would you say a Jaffa Cake is a biscuit or a cake? Have your say in the poll below:
In March last year, McVitie's released a report revealing the "perfect way" to eat a Jaffa Cake, with the guidance of food science expert Dr Stuart Farrimond.
According to Dr Farrimond, the best way to eat a Jaffa Cake is by first nibbling around the edge, before eating the rest of it.
The food scientist explains that doing this leaves you with the ideal ratio of sponge to jelly and chocolate.
For all the latest food and drink news, click here.