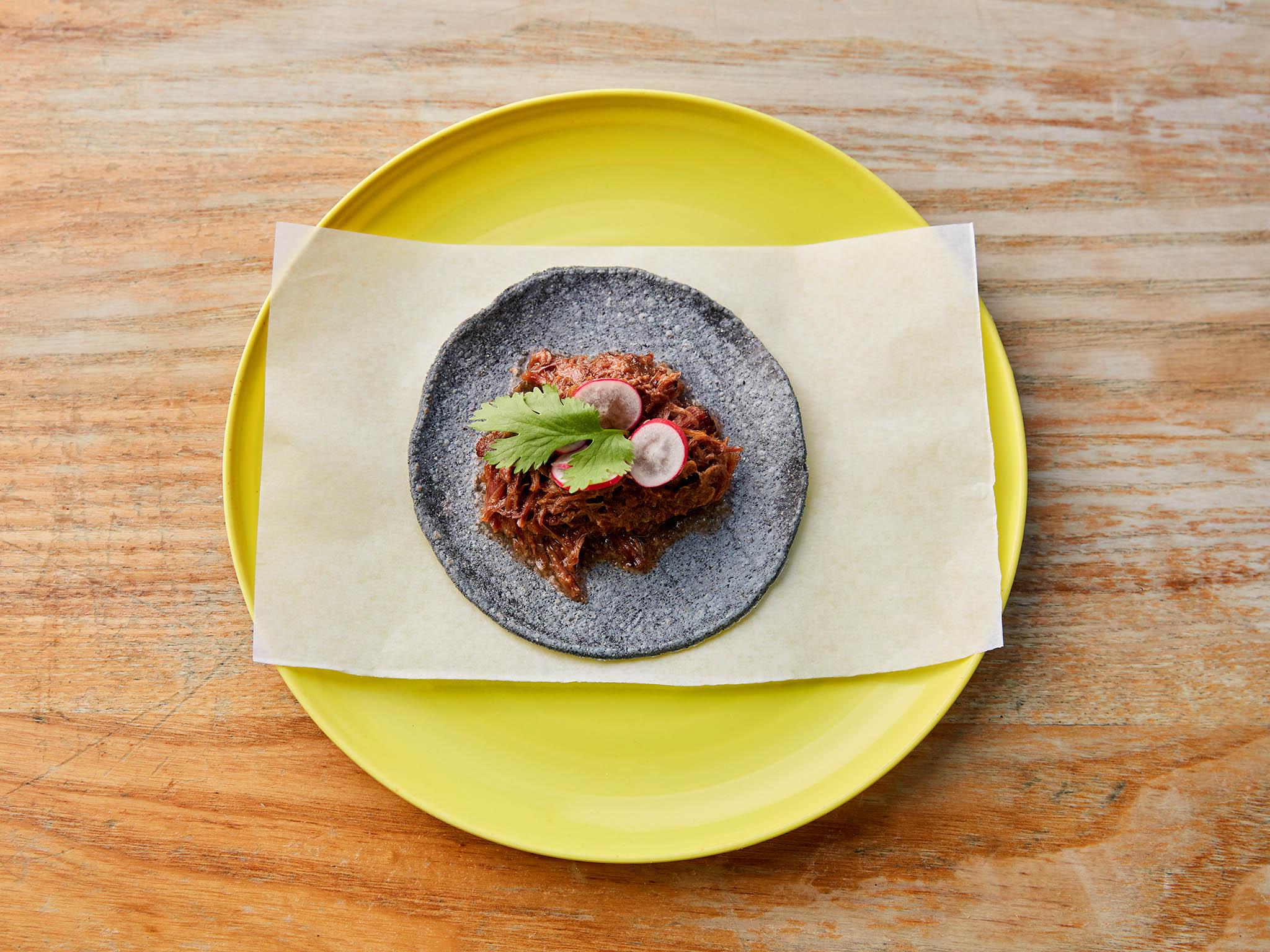 Tongue 'n' cheek tacos
This recipe will make a lot of tacos, ideal for a taco party or perfect to freeze. It's also great served with rice and veggies.
Cook time: overnight
We'll tell you what's true. You can form your own view.
From
15p
€0.18
$0.18
USD 0.27
a day, more exclusives, analysis and extras.
1 ox tongue, cut into thirds
4 trimmed ox cheeks, cut into 150g steak sizes
4 dried chipotle chillies
1 habanero chilli, deseeded
1 white onion peeled and cut into quarters
8 cloves of garlic, peeled
2 tins of tomatoes
2tbsp of cumin seeds, toasted and ground
20g salt
Cover chillies, garlic, salt, cumin and onion in 2 litres of water and simmer for 30 minutes.
Blend chilli water mix to a smooth paste. Turn oven up to 240C to pre heat.
Cover tongue and cheeks in chilli marinade and the tomatoes. Put everything in a pot with a tightly fitting lid or a tray wrapped in foil.
Put in the oven on full for 30 mins then turn down to 120C. Cook overnight for 8-10 hours.
Peel the ox tongue (it has rough skin on the outside). Shred up the meat from the tongue and cheek and combine them, using the remaining liquid to mix through the meat.
Serve with 100 per cent corn tortillas and sliced radishes.
Recipe from Cargo Cantina restaurant