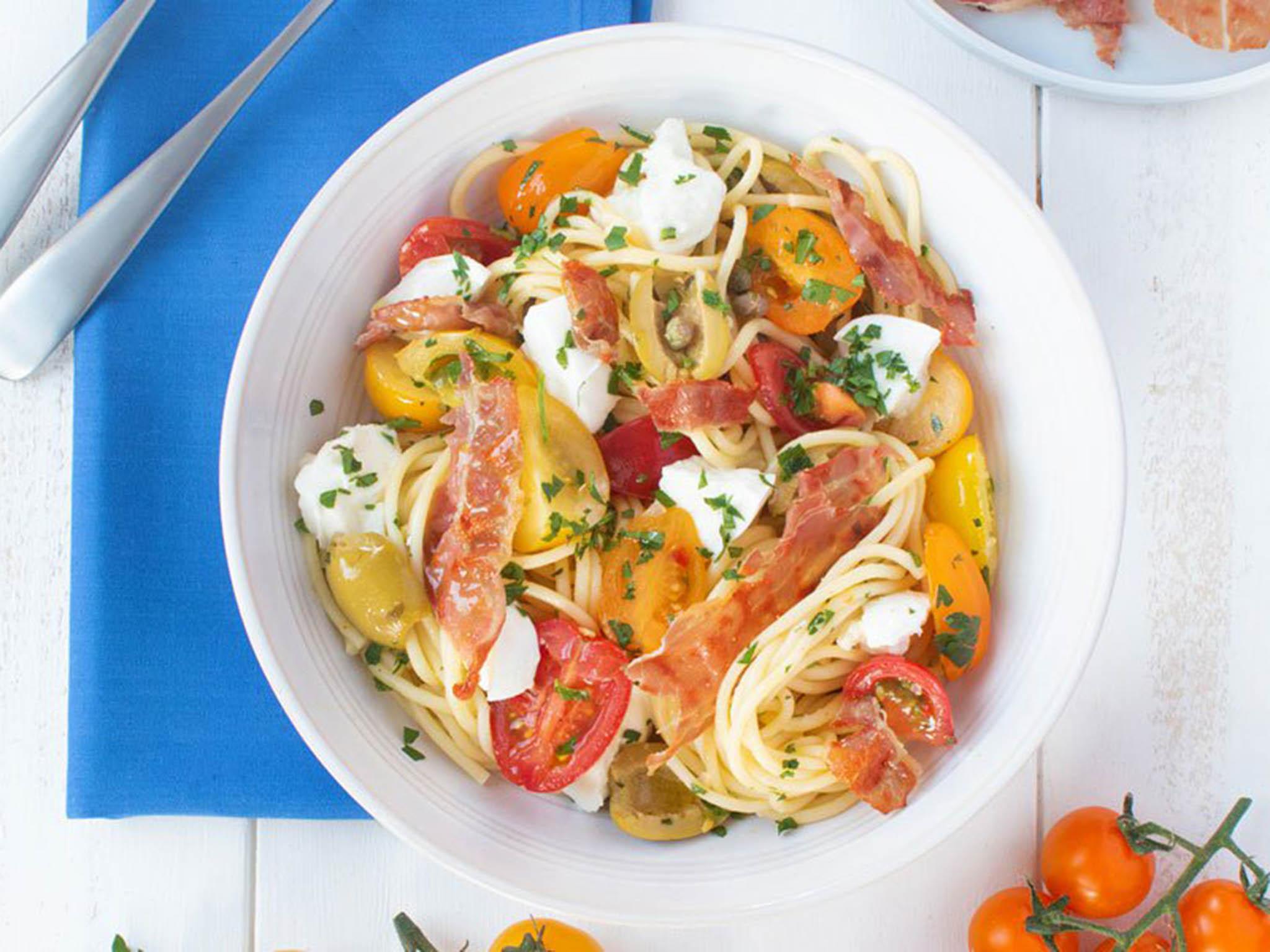 Tomato spaghetti with Parma ham
Serves 4
Preparation time: 10-15 minutes
Cooking time: 10 minutes
We'll tell you what's true. You can form your own view.
From
15p
€0.18
$0.18
USD 0.27
a day, more exclusives, analysis and extras.
300g mixed cherry tomatoes, halved
1 garlic clove crushed
20g capers
185g green olives
½ red chili, finely chopped
½ bunch of fresh parsley chopped
3 tbsp olive oil
500g fresh spaghetti
290g buffalo mozzarella, roughly chopped
8 slices of parma ham
Place a large pan of water on the hob to boil. Meanwhile, in a bowl combine the chopped tomatoes, garlic, capers, olives, chilli, half of the parsley and olive oil together.
Place the spaghetti into the boiling water and once boiling again, allow to cook for 5-6 minutes (a little longer if using dried pasta).
Whilst the pasta is cooking dry fry the parma ham in a frying pan until crispy.
Drain the pasta and toss in the bowl with the tomato mix. Season well with salt and pepper.
Divide the pasta between bowls and top with the mozzarella, a good handful of chopped parsley and the parma ham.
Recipe from the thetomatostall.co.uk