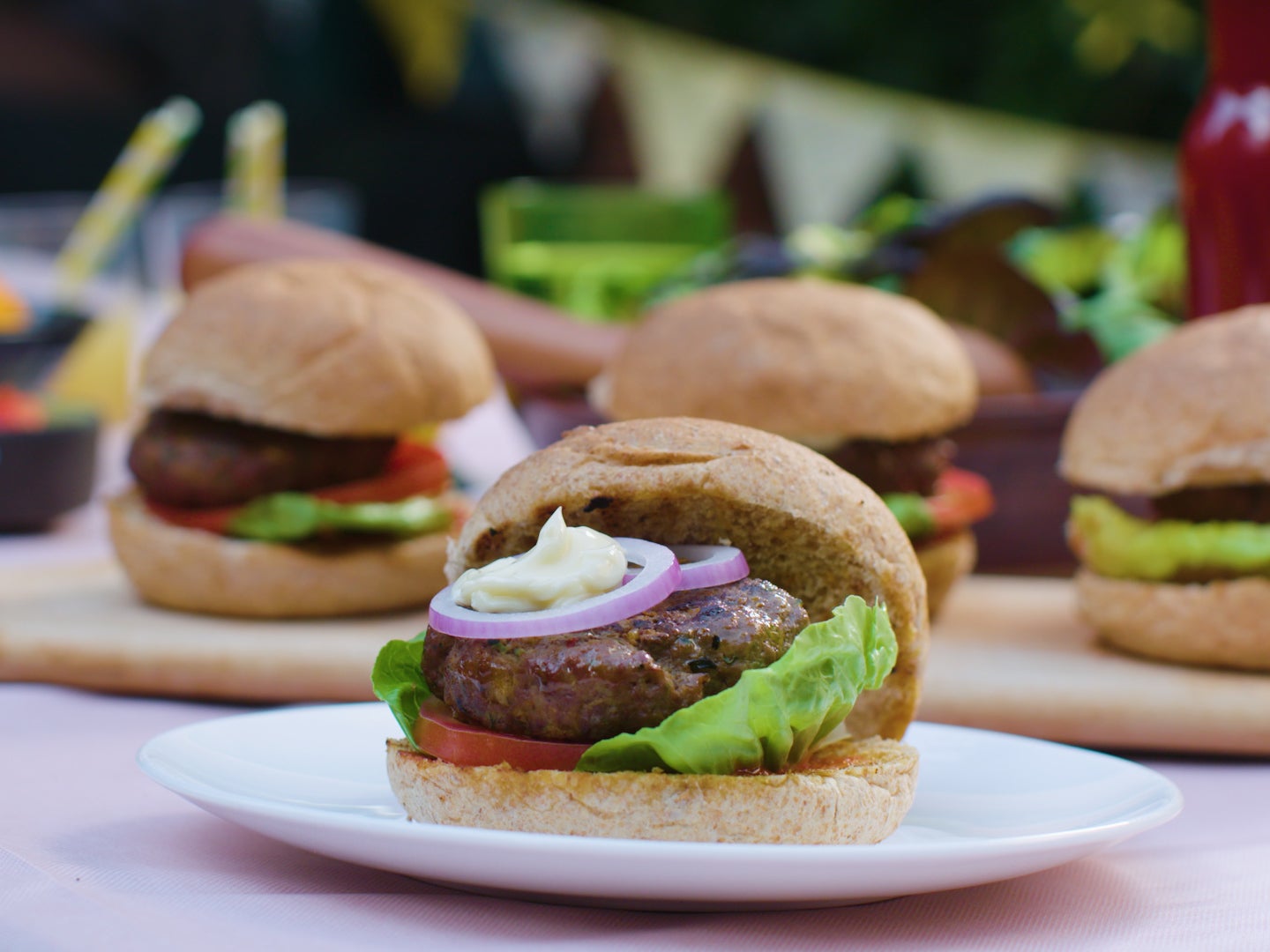 BBQ season is in full swing, which means it's time to fire up the grill and impress friends with your barbecuing skills.
Of course, no BBQ is complete without the humble beef burger. You might have already honed your skills in cooking a traditional British patty, so why not go the extra mile and produce a special version inspired by another culture?
The Brazilian beef burger is the perfect flavourful alternative to your standard humdrum burger, and contains all the right spices and tangs ready to tantalise your guests this summer.
We'll tell you what's true. You can form your own view.
From
15p
€0.18
$0.18
USD 0.27
a day, more exclusives, analysis and extras.
It's suitable for children too, and is best served in wholemeal burger buns with a delicious zesty salad.
Read on for Kate Bishop's mouth-watering recipe:
Prepare: 15 minutes plus chilling.
Cook: 10 minutes.
Serves: 6.
Ingredients:
1 slice wholemeal bread, crusts removed
1 small carrot (75g), peeled
½ small courgette (100g)
500g beef mince
½ tbsp tomato puree
30g pack Schwartz Grill Mates Brazilian BBQ Marinade
Mix:
¼ – ½ tsp salt
2-3 tbsp olive oil
6 wholemeal burger buns or rolls, halved
Lettuce, sliced tomato and red onion, to serve (optional)
Ketchup, mayo and American mustard, to serve (optional)
Method:
1. Rip the bread into rough pieces into a large bowl, then finely grate the vegetables over the top. Crush them together with the back of a spoon or spatula, or preferably with clean hands, until the bread is very soft, and everything combined.
2. Add the beef, tomato paste, 2-6 tsp Schwartz Grill Mates Brazilian BBQ Marinade Mix (depending on how spicy you like it) and salt to the bowl. Using a spoon, spatula or clean hands, mix very thoroughly. Divide the mixture into 6 equal pieces, roll into balls then flatten into burgers the same width as the burger buns.
3. Preheat the barbecue (or grill/griddle) until medium hot. Mix the remaining Schwartz Grill Mates Brazilian BBQ Marinade Mix with enough oil to make a runny paste. Cook the burgers for 8-10 minutes, brushing with the flavoured oil (for a milder flavour leave this step out) and turning occasionally, until browned and cooked through.  Toast the cut sides of the buns.
4. Top each bun base with some lettuce, tomato slices, a burger and onion rings (if using). Add your favourite sauce, mayo or mustard, then sandwich with the tops of the rolls.
Schwartz tip: try adding a slice of your favourite cheese to the top of each burger towards the end of the cooking time and let it melt slowly before serving.