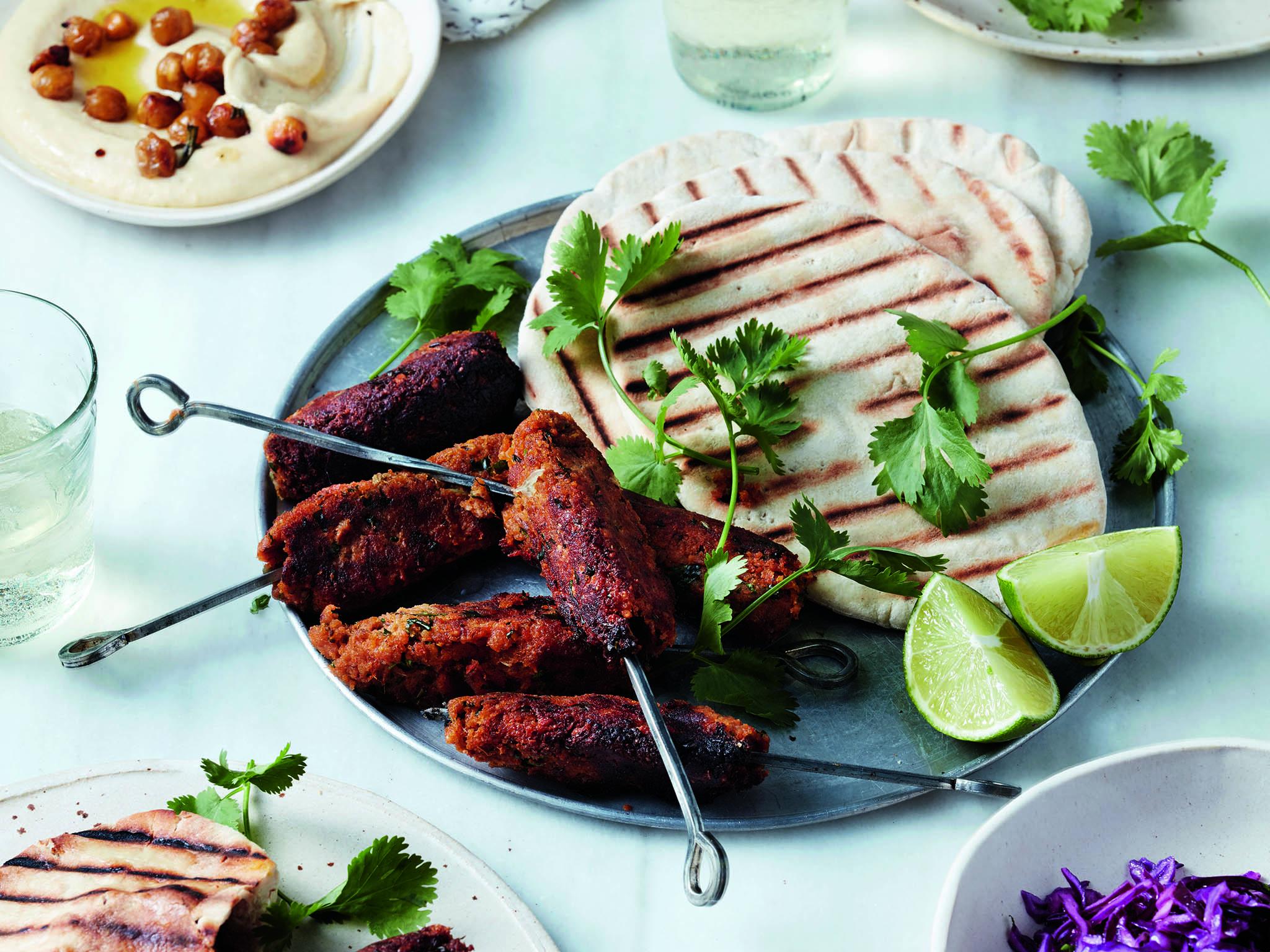 Sweet potato and walnut koftas
Makes 12
Walnuts are a wonder – and I'm not just talking about their omega-3 content, although I'll admit that is something of a draw. For me, vegan meatballs, burgers and anything else of that ilk can be a little underwhelming, with a tendency to fall apart at first bite. I know you know what I mean. This is where the humble walnut (with a little help from the ever-reliable sweet potato) comes in. Not only do walnuts add bite and texture but, crucially, they help form a surprisingly "meaty" ball with the added bonus of being, well, good for you. However you shape them, these koftas are guaranteed to be devoured, whether served as finger food at parties (with requisite spicy dip accompaniment), stuffed into pittas loaded with salad, avocado and hummus (standard) or even doused in a rich tomato sauce for a twist on meatballs and spaghetti (my preference, if anyone's asking). Certified winners, whichever way you go.
We'll tell you what's true. You can form your own view.
From
15p
€0.18
$0.18
USD 0.27
a day, more exclusives, analysis and extras.
1 small sweet potato, halved
2 tbsp olive oil
1 tbsp milled flaxseed
100g lightly toasted walnuts
50g panko breadcrumbs
1 tsp dried oregano
1 tsp ground cumin
½ tsp ground coriander
¼ tsp ground cinnamon
½ tsp dried chilli flakes
Small bunch of fresh coriander, roughly chopped
1 spring onion, very finely chopped
Sea salt flakes and black pepper
Preheat the oven to 220C (200C fan), gas mark 7. Lightly brush the sweet potato halves with 1 tsp of the olive oil, arrange skin-side down on a tray and bake for 40 minutes until soft. Remove from the oven, scoop out the flesh into a bowl and season lightly. Set aside to cool.
Combine the flaxseed with 3 tbsp of water. Set aside for 5-10 minutes.
Place the walnuts in a processor and pulse to a fine crumb. Add the breadcrumbs, oregano, spices and flaxseed mixture and pulse again to combine. Transfer to a large mixing bowl, add the coriander, spring onion and sweet potato and season generously. Fold to combine, working the sweet potato into the mixture until completely incorporated.
Heat the remaining oil in a frying pan over a medium heat.
Take a tbsp of the mixture and gently form it into a cigar-like cylinder using your fingers. Repeat with the remaining mixture, then add the kofta to the pan in batches and fry for 3-4 minutes on each side, or until golden, turning carefully as you go. (Be sure not to overcrowd the pan or the temperature will lower, resulting in the kofta absorbing too much oil.) Transfer to a plate lined with kitchen paper to drain briefly. Serve hot or cold.
Recipe from 'Cook Share Eat Vegan: Delicious Plant-based Recipes for Everyone', by Aine Carlin