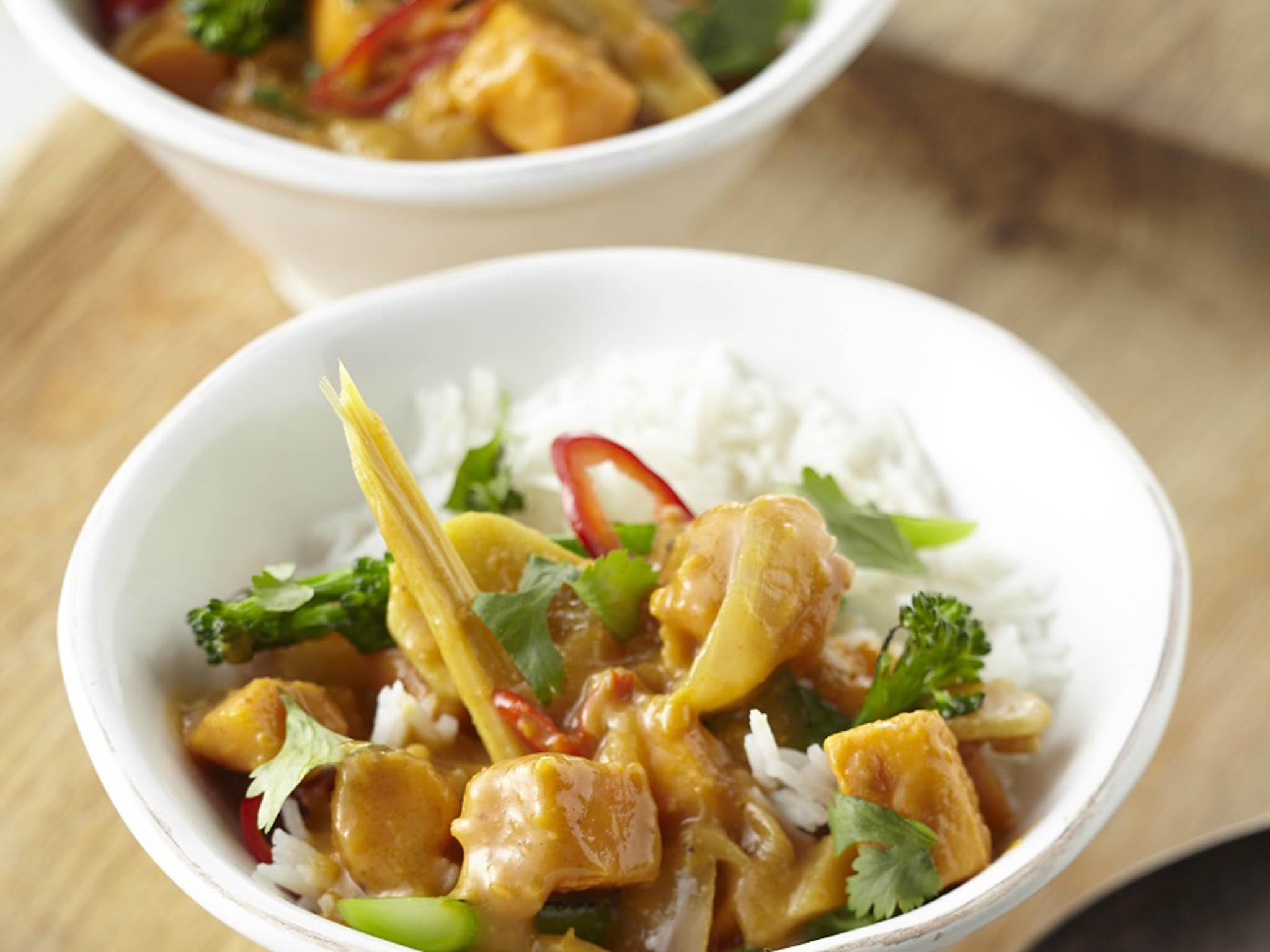 S

picy Thai sweet potato curry
Serves 4
Prep time: 20 mins
We'll tell you what's true. You can form your own view.
From
15p
€0.18
$0.18
USD 0.27
a day, more exclusives, analysis and extras.
2 sweet potatoes, peeled and cubed
1 head of broccoli
1 tbsp coconut oil
1 onion, cut into quarters
1 tbsp yellow Thai curry paste
2 cloves garlic, finely chopped
2 cm fresh ginger, thinly sliced
1 red pepper, cut into narrow rings
200ml coconut milk
400ml vegetable stock
1 stalk lemongrass, roughly chopped
Pinch of salt
Juice of half a lime
Handful fresh coriander, chopped
Steam or blanch the broccoli until al dente, then rinse with cold water. Dry the broccoli and lightly char in a very hot pan and set aside.
Heat the coconut oil in a large wok or frying pan and brown the sweet potato cubes. Add the onion and fry for 2 to 3 minutes, then add the curry paste and stir well. Add the garlic, ginger and pepper and stir gently.
Next, add the coconut milk, stock and lemongrass and bring to a gentle simmer for around 10 minutes. Add the broccoli to the pan and season with a pinch of salt.
Split the curry between four plates, sprinkle with the lime juice over the plates, and scatter over the fresh coriander. Serve with fragrant Thai rice.
Recipe from sweetpotatoes.eu/en