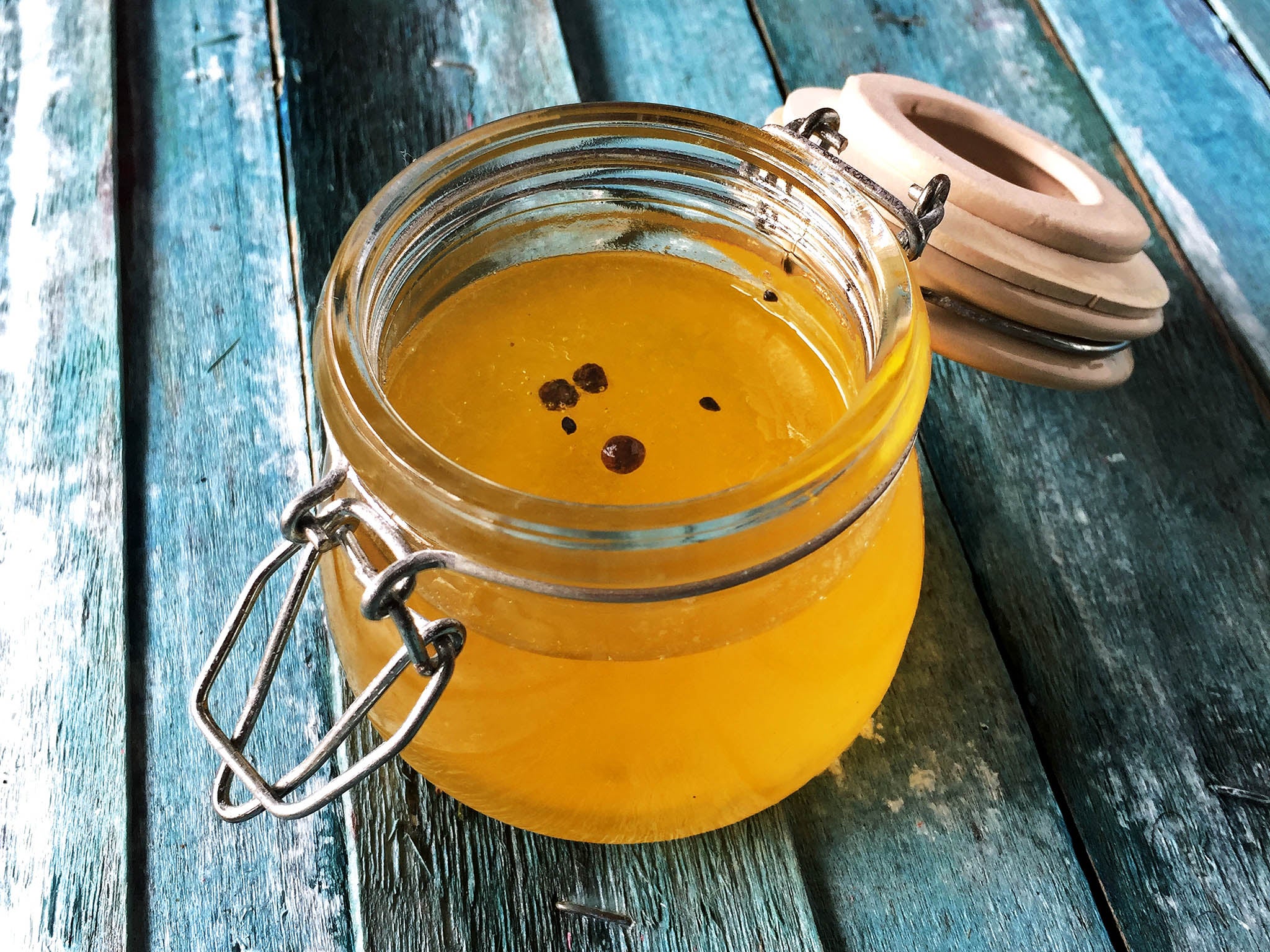 My mum was a very clever lady: she always cooked so well with very little money and would always put whatever she had available in the fridge or cupboard to the best possible use.
She and my grandmothers would make ghee (clarified butter) very differently to the way I do today.
As a child, I was always fascinated with spices, their aromas the way that they looked and how they worked to characterise or balance other ingredients in a dish.
We'll tell you what's true. You can form your own view.
From
15p
€0.18
$0.18
USD 0.27
a day, more exclusives, analysis and extras.
I'm still fascinated, and so today I follow in my mother's and her mother's footsteps and make my own ghee, but I create many variations by adding whole spices and herbs to flavour and continue my journey of curiosity.
Turmeric ghee
500g unsalted butter
1 teaspoon ground turmeric
6 black peppercorns
Put the butter in a pan over a medium heat and let it bubble and melt. As it starts to become clear, skim off the foam from the top and discard.
Continue this process until all of the foam has gone. Let it cool a little before pouring the clear liquid into a clean container, but make sure the brown solid bits remain in the bottom of the pan.
Make sure to store the ghee in an airtight container in the fridge, where it will keep for up to three weeks or more.
Romy Gill is head chef and owner of Romy's Kitchenin Thornbury. Follow her @Romygill