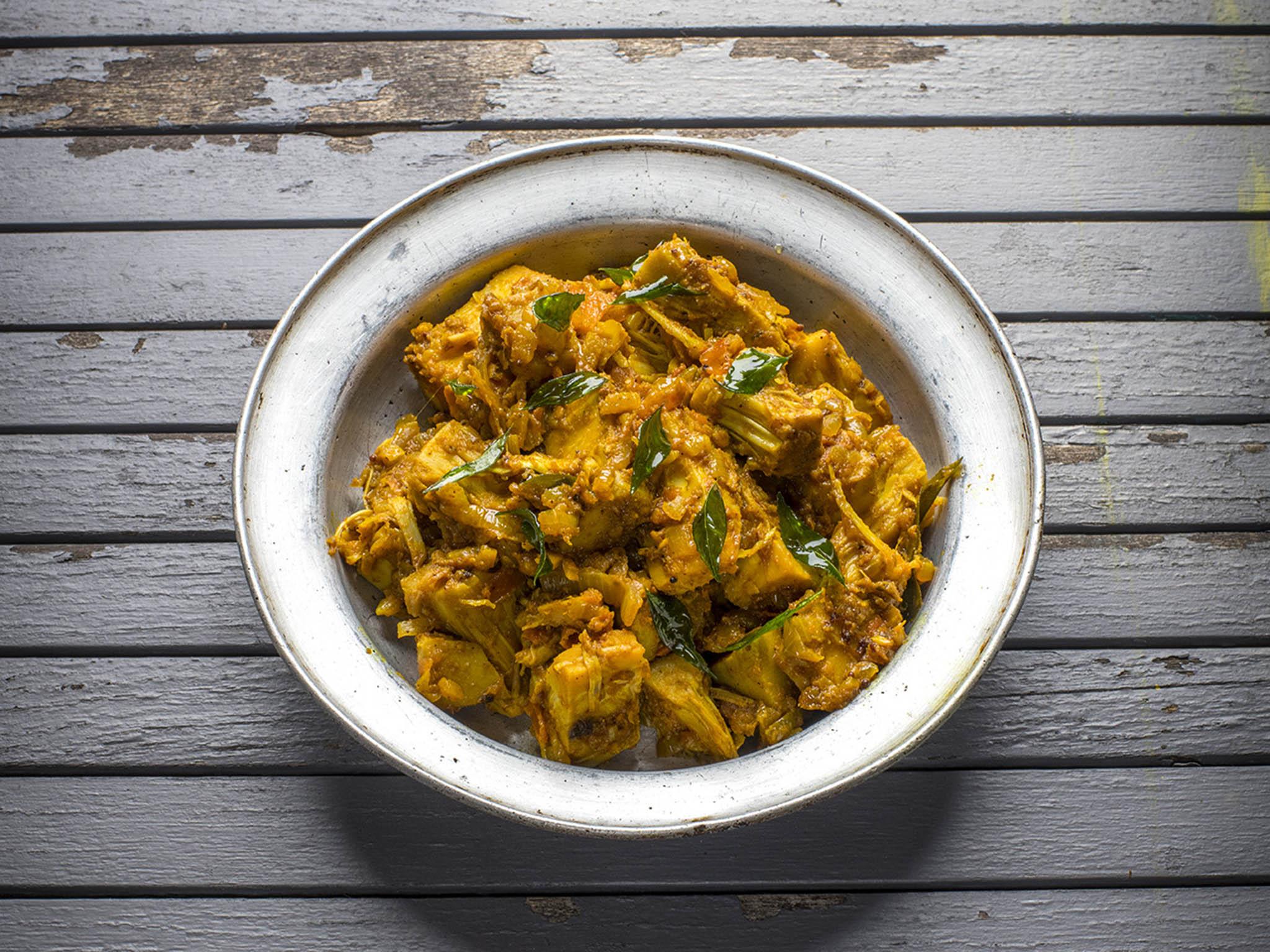 Jackfruit sabzi
I was born and grew up in a township in Bengal and I was very fortunate that we had various fruit trees, one of which was a kathal tree, from which we picked sweet  jackfruits.
When the fruit was in season my mum would use some for making sabzi,  some for pickling and she would leave a few fruits on the tree to ripen.
We'll tell you what's true. You can form your own view.
From
15p
€0.18
$0.18
USD 0.27
a day, more exclusives, analysis and extras.
Jackfruit is such an underrated fruit, and for years we couldn't get it unless you went to a speciality shop, but now all the supermarkets stock it in tins.
The moment I saw tinned jackfruit it gave me so much joy that I bought it and called my mum for this recipe so I could make it the same day.
It's a dry dish that's great served with a wrap, pitta bread, roti  or as a side with rice and dal.
Serves 2–4
Cook: 15 minutes
2 tbsp sunflower oil
1 tsp black mustard seeds
6 curry leaves
2 small onions, sliced
3 tomatoes, chopped
½ tsp ground turmeric
1 tsp ground coriander
1 tsp garam masala
1 tsp mango powder (amchoor)
1 tsp Kashmiri red chilli powder
1 tsp salt
400g tin jackfruit chunks, drained
Wraps, pitta bread or Roti to serve
Heat the oil in a pan over a medium heat, then add  the mustard seeds. When they start popping, add the curry leaves and immediately add the sliced onions and cook, stirring continuously, for 5–6 minutes until the onions are golden brown.
Add the chopped  tomatoes to the pan and cook for a further 3 minutes.
Stir in all the spices, chilli and salt and cook for 2  minutes. Add the jackfruit to the paste, stir it in well  and cook for 4–5 minutes.
Serve with wraps, pitta bread or roti.
'Zaika: Vegan recipes from India' by Romy Gill, published by Orion Books is out now. Photography by Del Sneddon