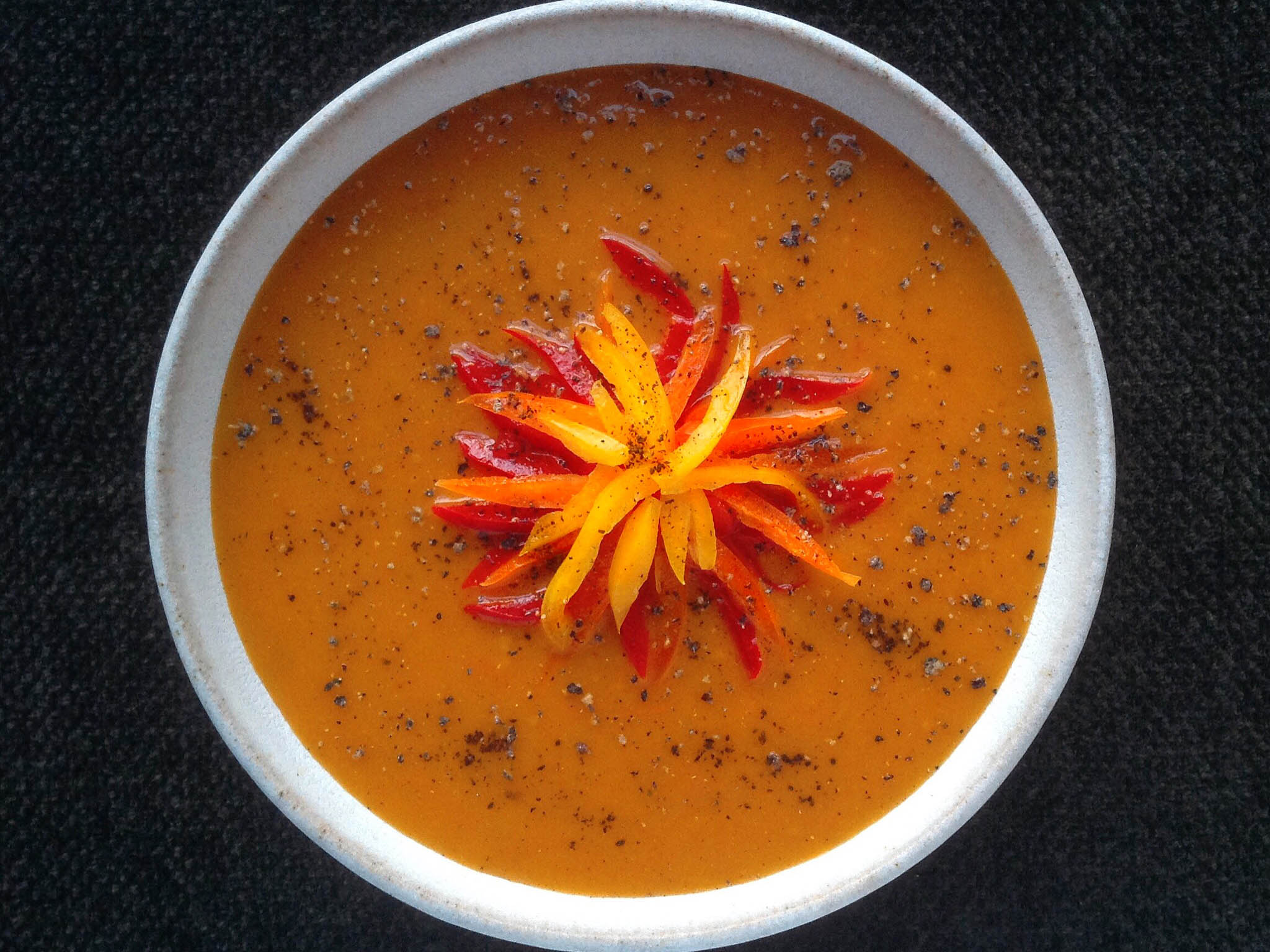 R

oasted physalis and tomato soup
Serves 3
300g physalis, pricked with a fork
600g baby plum tomatoes, pricked with a fork
1 large onion, peeled and quartered
1 tbsp rapeseed oil
600ml vegetable stock
1 tsp smoked sweet paprika
Salt and freshly ground black pepper
Red, orange and yellow pepper slithers, to decorate
Preheat the oven to 180C/gas 4.
Put the physalis, tomatoes and onion quarters in a large roasting dish and pour over the rapeseed oil. Shake so that everything is coated. Sprinkle over some salt and pepper and roast in the oven for 30-40 minutes.
Tip the roasted vegetables and fruits into a medium saucepan and sprinkle over the smoked paprika. 
Pour in the vegetable stock and blend with a stick blender until smooth. Taste and adjust the seasoning if necessary.
When ready to serve, bring the soup up to boiling then turn down the heat and simmer for 5 minutes. 
Ladle into warmed soup bowls and garnish with slithers of red, orange and yellow peppers and plenty of freshly ground black pepper.
Follow Beverley Hicks @thelittlechelseakitchen