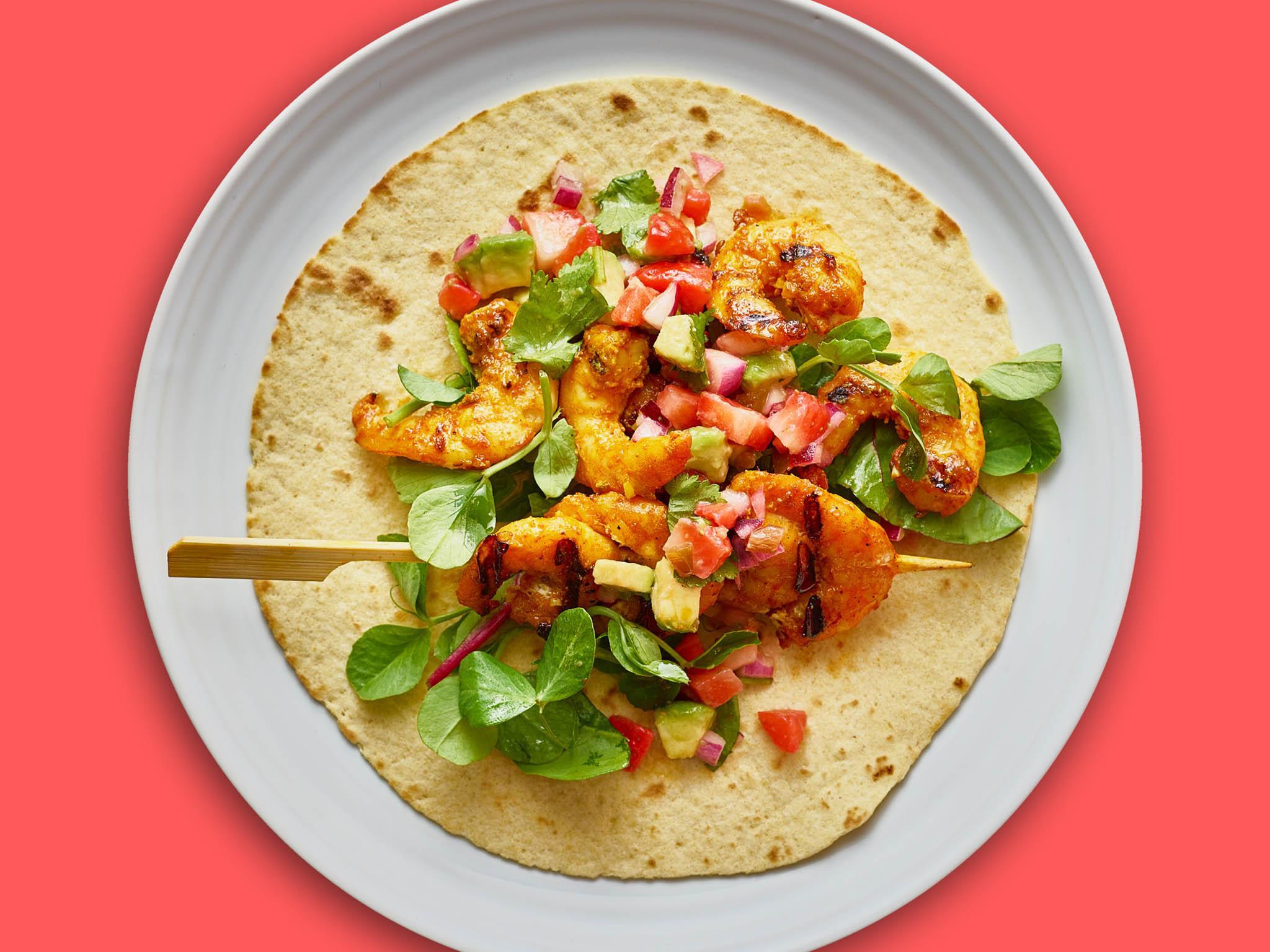 Prawn to be wild wraps
Serves 4
Prep: 20 mins
Cook: 15 mins
For the salsa
We'll tell you what's true. You can form your own view.
From
15p
€0.18
$0.18
USD 0.27
a day, more exclusives, analysis and extras.
250g hulled strawberries
2 ripe avocados
A squeeze of lime juice
1 red onion
3 jalapenos
1 small handful of fresh coriander
Seat salt and pepper
For the spice mix
½ tsp smoked paprika
½ tsp dried coriander
A pinch of cumin
A pinch of dried oregano
A pinch of turmeric
2 garlic cloves, chopped
50ml olive oil
800g raw king prawns
8-12 soft corn tacos
4 limes (quartered)
Salad to serve
Firstly make the salsa, then it can sit marinating for a while. To do this, dice the strawberries and avocados into roughly the same sized pieces (just under 1cm square) then mix with a squeeze of lime juice.
Next, finely dice the red onion and the jalapenos and mix with the strawberries, avocados and a handful of fresh coriander. Season and set aside.
For the prawns, first make the spice mix by stirring the spices with the chopped garlic and adding to the olive oil. Next, dehead the prawns and take out the black line on their back, then cover the prawns with the spiced olive oil.
To heat the tacos, either dry-fry them or wrap them in foil and place in the oven at 200C/180C fan/gas 6 for 10 minutes.
To cook the prawns, place on skewers and BBQ the prawns for about 2 minutes each side (depending on thickness). The meat should turn white and the outside should turn pink.
To serve, place a couple of tacos on each plate, pile in the prawns and salsa, then serve with salad and the limes on the side. More chilli sauce can be added if you like it hot! Roll up the tacos and enjoy!
Recipe from berryworld.com