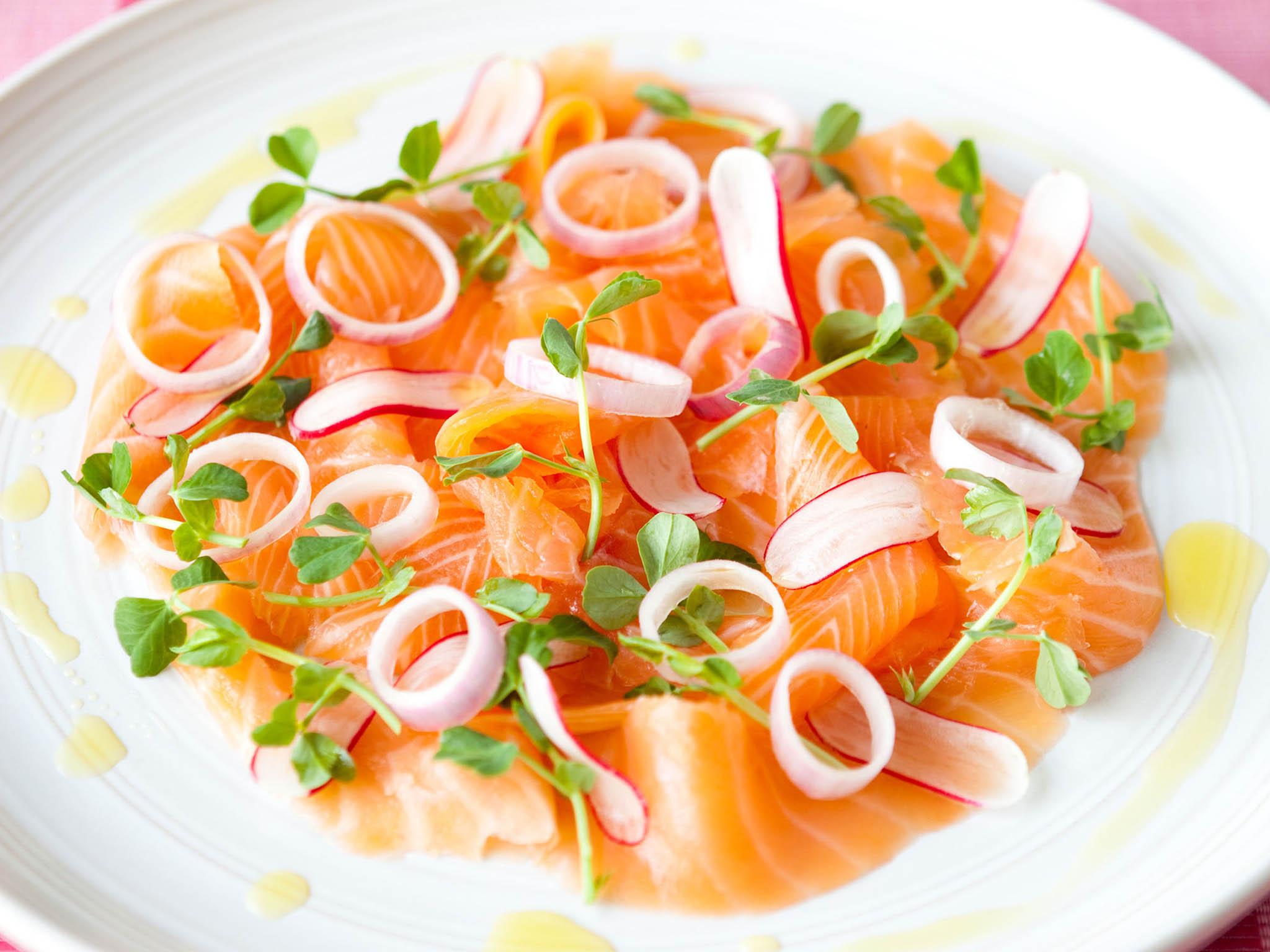 Organic smoked salmon with sweet and sour shallots, radishes and lemon scented olive oil
Serves 4
Prep: 15 minutes
We'll tell you what's true. You can form your own view.
From
15p
€0.18
$0.18
USD 0.27
a day, more exclusives, analysis and extras.
100ml white wine vinegar
5g caster sugar
100ml water
100g whole round shallots
250g smoked salmon
½ bunch of French breakfast radishes
30ml lemon scented olive oil
50g fresh baby pea shoots
Make the marinade for the shallots by combining the vinegar and the sugar in 100ml of water. Bring to the boil and allow to go cold.
Cut the shallots into very fine rings and place in to the cooled vinegar mixture, allow to infuse (this can be for up to 1 hour).
Choose the dish that you are going to serve your smoked salmon on and carefully arrange the fish.
Slice your radishes very finely to the same thickness as the shallots and place into ice cold water for half an hour.
When you are ready to serve, pick the shallot rings out of the marinade and scatter liberally over the smoked salmon.
Drizzle with the lemon scented olive oil and scatter over the radishes and finish with the fresh pea shoots.
Serve with slices of lemon, good bread and a little more salad.
Recipe from ukshallot.com