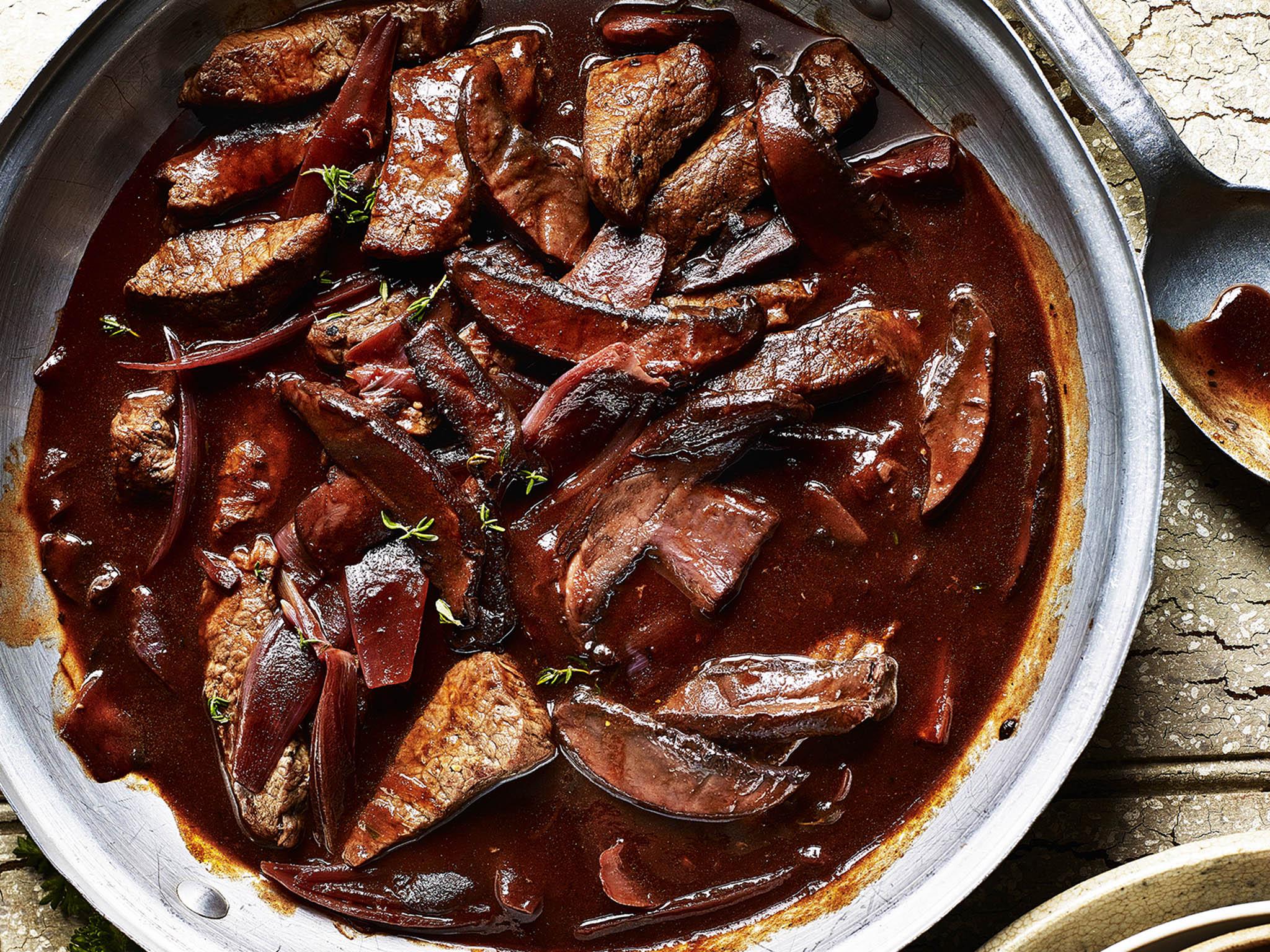 Mushroom bourguignon
Prep: 5 mins
Cook: 45 mins
Serves 4
We'll tell you what's true. You can form your own view.
From
15p
€0.18
$0.18
USD 0.27
a day, more exclusives, analysis and extras.
300g baby button mushrooms
4 steaks (sirloin or fillet)
4 banana shallots, quartered lengthways
3 stalks thyme, leaves removed
2 tbsp tomato paste
500ml red wine
500ml beef stock
To serve
Cooked rice
Chopped parsley
Cut the steaks into 3cm pieces and place on a plate. Season well with salt and pepper.
Heat the oil in a large frying pan over a high heat and cook the steak until browned, about two mins each side. Remove with a slotted spoon and set aside.
Add the mushrooms, onions and thyme to the pan and cook for 10 mins, stirring frequently. Turn the heat up and add the tomato paste and some salt and pepper, cook for several minutes before adding the wine, then simmer until reduced by half.
Add the stock and bring to the boil, return the cooked steak and its juices and simmer gently until the meat is cooked to your liking.
Serve with rice and plenty of chopped parsley.
Recipe from justaddmushrooms.com